| | |
| --- | --- |
| Premium Subscription to Follow World Chess Championship Cycle Tournaments | |
Tuesday, 14 February 2017 08:38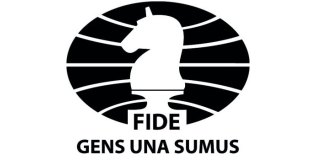 Chess Fans Can Now Buy Premium Subscription to Follow World Chess Championship Cycle Tournaments

— New yearly subscription offer provides chess fans with numerous other benefits
— 10% of all subscription income used to boost player prize funds

World Chess by Agon Limited in cooperation with FIDE today launched the World Chess Club, a new online subscription service for chess fans. Members of the World Chess Club will gain access to all live online video broadcasts of World Chess Championship events on www.worldchess.com plus a host of other benefits such as discounted merchandising and live online chats with the world's top players.

Subscriptions to the broadcast start at $10 per Grand Prix or just $30 for the year.

Ilya Merenzon, Chief Executive of World Chess by Agon, said: "The World Chess Club offers fantastic value for chess fans who want to follow all the action from this year's four Grand Prix events featuring the strongest line-ups of any tournaments in 2017. And in addition to receiving our premium broadcast, we are also putting in place a number of other benefits for fans so they can engage with top players and attend special events."

He added: "The World Chess Club will offer a fantastic experience for fans to follow the Championship cycle online. Our mission is to give chess a sustainable financial future as an elite sport. All our revenues are reinvested back into the World Chess Championship cycle for the benefit of fans and players."

Full benefit for members to the World Chess Club include:

• Live video broadcasts and archives of the World Championship cycle (four Grand Prix events, the Candidates Tournament and the Championship Match)

• Subscriber only invitations to private chess events organized in conjunction with Championship cycle tournaments (a minimum of two per year on-site attendance or live streaming)

• Subscriber only online chats with the top chess players in the world World Chess by Agon with support from FIDE also announced today that 10% of all revenues from World Chess Club subscribers would be used to enhance the prize fund for players.

The first Grand Prix of 2017 starts in Sharjah on 18 February.

Subscriptions to watch individual tournaments without being a World Chess Club member are still available at www.worldchess.com.

A further three Grand Prix events are taking place this year in Moscow, Geneva and Palma De Mallorca.

Anyone who is interested in signing up to watch the live action from the Grand Prix series should go to worldchess.com/gp2017. A representation of the live moves will also be available for free on www.worldchess.com and affiliate partner websites.


The following 24 grandmasters will participate in 2017 FIDE World Chess Grand Prix:

Peter Svidler
Anish Giri
Pavel Eljanov
Hikaru Nakamura
Levon Aronian
Ding Liren
Maxime Vachier-Lagrave
Alexander Grischuk
Harikrishna Pentala
Shakhriyar Mamedyarov
Jakovenko Dmitry
Boris Gelfand
Michael Adams
Evgeny Tomashevsky
Li Chao
Teimour Radjabov
Ernesto Inarkiev
Francisco Vallejo Pons
Salem Saleh
Hou Yifan
Jon Ludvig Hammer
Ian Nepomniachtchi
Alexander Riazantsev
Richard Rapport