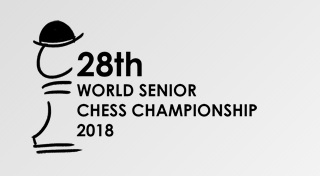 28th Senior Chess Championship Bled (Slovenia) 2018 Tournament started.
For first time Slovenia is hosting the World Senior Chess Championship. The city of Bled (nearly 6.000 inhabitants) in northern Slovenia, situated between Jesenice and the capital Ljubljana, is hosting this important tournament.

In 1930s, dr. Milan Vidmar, a great son of Slovenian nation, wished to thank the chess world for all hospitality he received on his travels over the globe. He wanted to welcome his fellow players in Slovenia and be the best host ever seen. Knocking on many doors and writing a myriad of requests, he obtained what is the most important - money. Then he said: «We will play in Bled; the world should see how beautiful is our Slovenia! I will invite the best of the best; I will organize the tournament for all eternity! »


One of the participants was also Alexander Alekhine, the World Champion, who had not been defeated for ages. And not just him - Aron Nimzowitsch, Rudolf Spielmann, Savielly Tartakower, Geza Maroczy, Salo Flohr… the foreign masters who have shared a chessboard with Vidmar on many occasions. We should not forget the locals – next to Vidmar there were also a world traveler Bora Kostić and a future national star Vasja Pirc, a boy who has soon followed the footsteps of his great teacher.


The tournament was played in the extension of Grand Hotel Toplice Hotel, which has been guarding the lake to the present day. At least with its famous history, numerous celebrities and crowned heads staying there.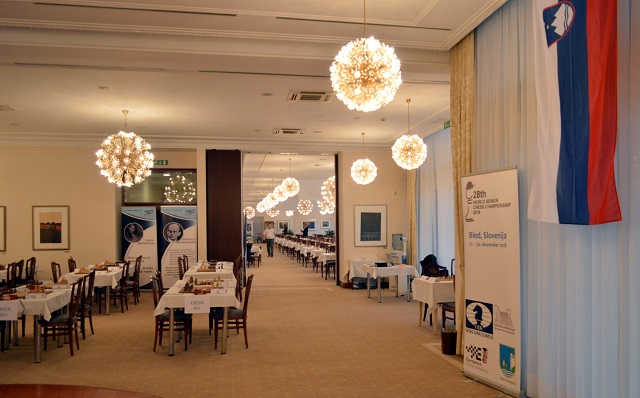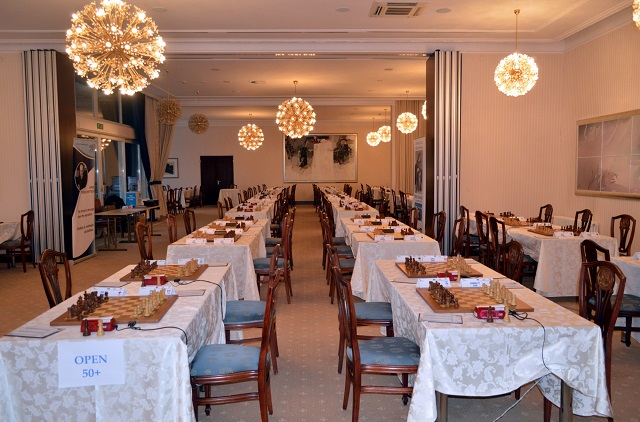 After the locomotion around the tournament calmed down, Bled has fallen off the radar for the next 18 years. However, the picturesque town has not been forgotten – the tournament of 1931 has lived on in chess players' memories. Soon, Slovenian political climate has changed – in the socialist Yugoslavia chess was much more respected than in the dead monarchy. Tournaments were organized one after another and sooner or later they remembered to plan one in Bled.



In 1949 Bled hosted a spectacular duel between Vasja Pirc and the fifth World Champion dr. Max Euwe; a decade later (1959) they organized first two round of the Candidate Tournament – the one, who sent Mikhail Tal on the chess Olympus after he bested three ex and future champions: Vasily Smyslov, Tigran Petrosian and Bobby Fischer.



Two years later, at the thirtieth anniversary of the first big tournament in Bled, another spectacular tournament was hosted at the location. Dr. Milan Vidmar, an arbiter, has said his goodbye by making one last appearance on the big scene.



During the next few decades there was an abundance of various tournaments – national championships, international duels and other tournaments. Chess players were shaking hands and sharing hotel rooms; some were resting on laurels of their success and the others were dealing with disappointments – yet everyone has been charmed by the town and the scene, which have not left anyone cold-hearted.



When competing for the organization of the 35th Olympiad (2002), the rich tradition ensured Bled's quick victory over the giants like St. Petersburg. The Olympiad that will be remembered by the last Russian gold and the brilliant games of Garry Kasparov during his last tournament for Russian national team.



Organizer of the Senior World Championship is European Chess Academy with GM Georg Mohr and GM Adrian Mikhalchishin (both Slovenia).



Playing hall: Grand Hotel Toplice with a nice view over the lake of Bled.



330 players out of 60 nations will battle for the titles of World Champion in the categories "Open +50", "Women +50", "Open +65" and "Women +65". In all sections there will be an 11 round Swiss system tournament. 40 games are transmitted live on Internet.


Here the list of the former Senior World Champions who are playing also this year:

Open tournaments:
• Anatoly Vaisser (FRA, 2010, 2013, 2014, 2016)
• Zurab Sturua (GEO, 2014)
• Giorgi Bagaturov (GEO, 2016)
• Evgeny Sveshnikov (RUS, 2017)
• Miso Cebalo (CRO, 2009)

Women tournaments:
• Nona Gaprindashvili (GEO, 1995, 2009, 2014-16)
• Tamar Khmiadashvili (GEO, 1998, 1999, 2003, 2010, 2017)
• Elena Fatalibekova (RUS, 2004)
• Galina Strutinskaia (RUS, 2011, 2012, 2015)
• Svetlana Mednikova (RUS, 2014)
• Tatjana Bogumil (RUS, 2016)
• Elvira Berend (LUX, 2017)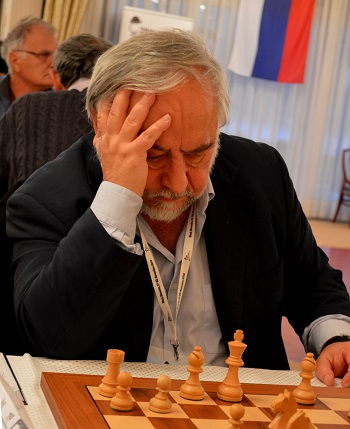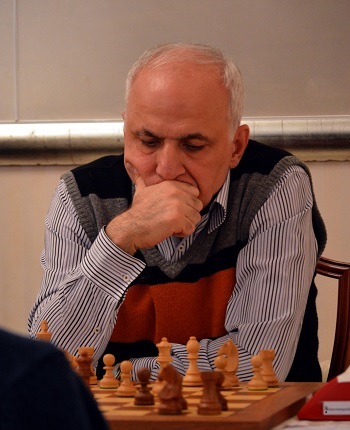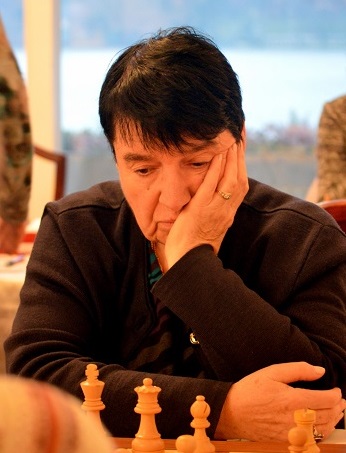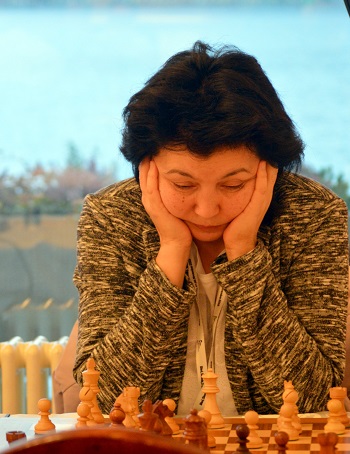 Chief arbiter of this tournament is IA Nebojsa Baralic (Serbia), Deputy Chief arbiter is IA Gerhard Bertagnolli (Italy).

Top seed players are the well-known grandmasters Zurab Sturua (GEO, 2529) in the Open +50 and Anatoly Vaisser (FRA, 2504) in the Open +65.


 

Official Website

Photo Gallery