| | |
| --- | --- |
| FIDE President awarded the winners of the Best Chess Photo Contest 2018 | |
Sunday, 30 December 2018 15:56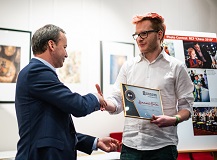 The winners of the Best Chess Photo in 2018 Contest were awarded in the Angleterre Hotel, St. Petersburg, on December 29. The contest was organized by the Russian Chess Federation together with the Art Russe Foundation. Photographers from Russia, Netherlands, Ukraine, Lavtia, Poland, Greece, and Czech Republic competed in four categories – Children, Game, Amateurs, and Portrait.

Anastasia Karlovich won the Children category. Lennart Ootes won both Game and Amateurs categories and was pronounced the absolute winner of the contest. Eteri Kublashvili won the Portrait category. Boris Dolmatovsky received a special prize for his work submitted for the Game.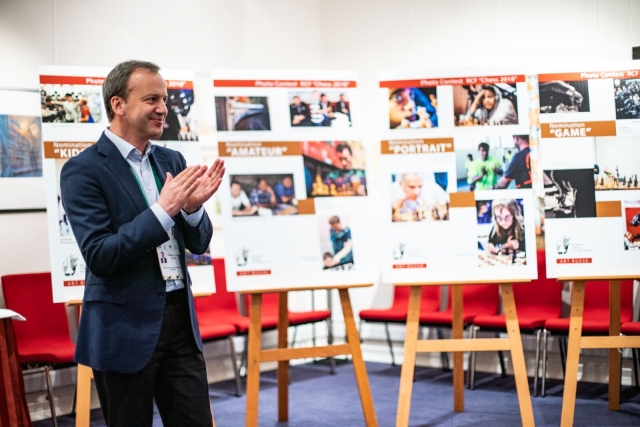 The ceremony was attended by FIDE President Arkady Dvorkovich, RCF Executive Director Mark Glukhovsky, and media representatives.

The winners received Grand Cru wine from the limited collection of the Art Russe Foundation.

The vineyard of La Grace Dieu Des Prieurs is located in one of France's most historic winemaking areas: in the Grand Cru vines of Saint-Emilion, which was included in UNESCO's World Heritage Sites in 1999. La Grace Dieu Des Prieurs was founded in 1885 and today it is surrounded by chateaus such as Figeac, La Dominique and Cheval Blanc. Saint-Emilion wines are thought to be among the finest in the world. In 2014-2017, the Chateau underwent an immense restoration designed to preserve the traditions of French winemaking while combining them with modern innovations, in order to achieve the highest level of wine. To improve this process, the Chateau invited a celebrated oenologist consultant Louis Mitjavile. The architectural aspect of the Chateau was designed by the French architect Jean Nouvel.

The Art Russe Foundation has amassed the largest collection of the Russian art of the end in the late 19th and 20th centuries since its inception in 2012. The promotion of the Russian art is one of the main missions of the Foundation.

The intention of making this contest traditional was announced at the ceremony.

The winning photos and the pictures from the ceremony taken by Maria Emelianova are available in the photo gallery.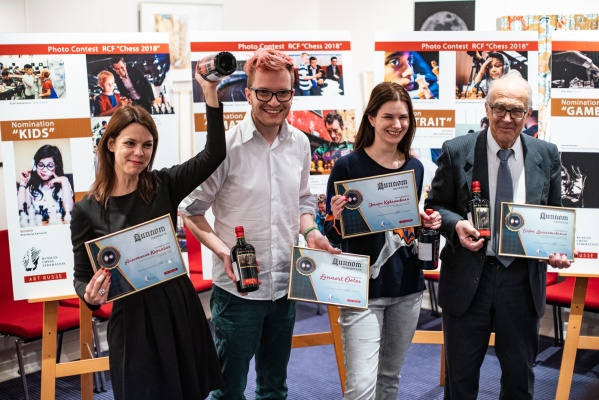 Winners of Best Chess Photo Contest Awarded in Saint Petersburg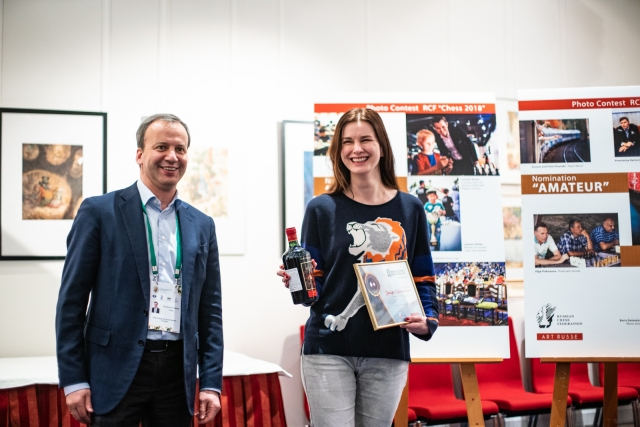 FIDE President Arkady Dvorkovich and Eteri Kublashvili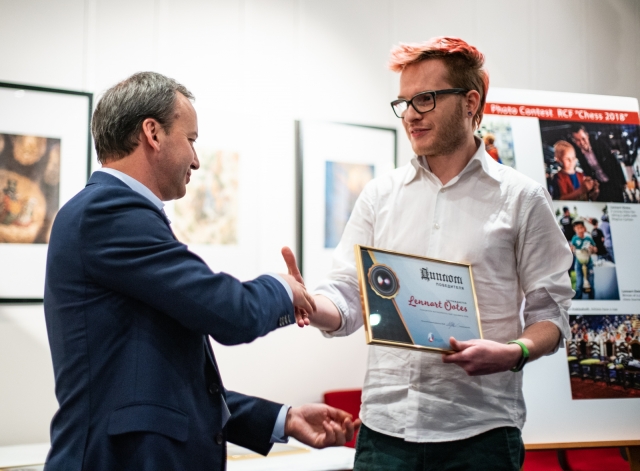 FIDE President Arkady Dvorkovich and Lennart Ootes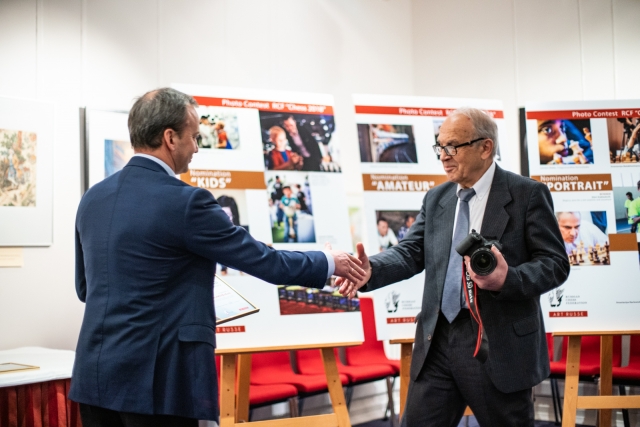 FIDE President Arkady Dvorkovich and Boris Dolmatovsky