Wednesday, 22 June 2011 12:47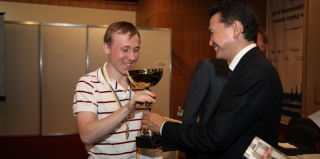 On June 21st the FIDE President Kirsan Ilyumzhinov made a working visit to Kiev where he attended the Closing ceremony of the 80th Ukrainian Chess Championship. Kirsan Ilyumzhinov cordially congratulated the Champion, the Ukrainian Grandmaster, ex-World Champion Ruslan Ponomariov. He stressed that nowadays the Ukrainian chess is occupying a leading position in the world and the victory of the Ukrainian National team at the 39th Chess Olympiad is the best confirmation for that.

Also, Kirsan Ilyumzhinov underlined that the jubilee Ukrainian Chess Championship became one of the strongest chess national championships in the world (FIDE Category 17). Such results were achieved thanks to the fruitful work of the Ukrainian Chess Federation President Mr. Viktor Kapustin.

Mr. Ravil Safiullin, Minister of Education, Science, Youth and Sports of the Ukraine mentioned that his Ministry will help in developing chess in the Ukraine and in realization of the FIDE programme "Chess in Schools" in the country.

After the ceremony Kirsan Ilyumzhinov gave an interview to the Ukrainian mass media.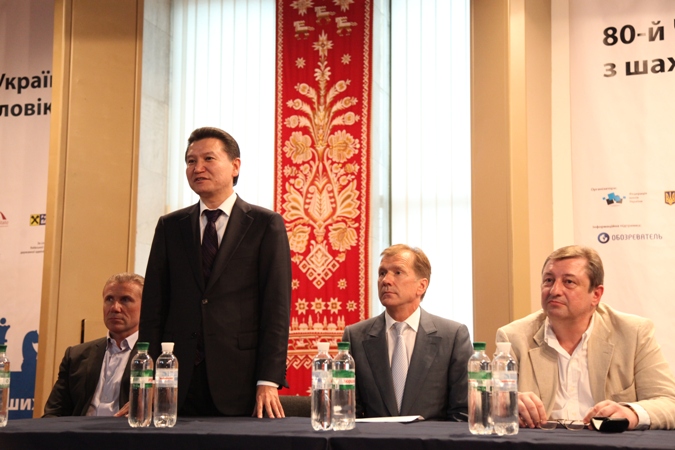 FIDE President delivering a speech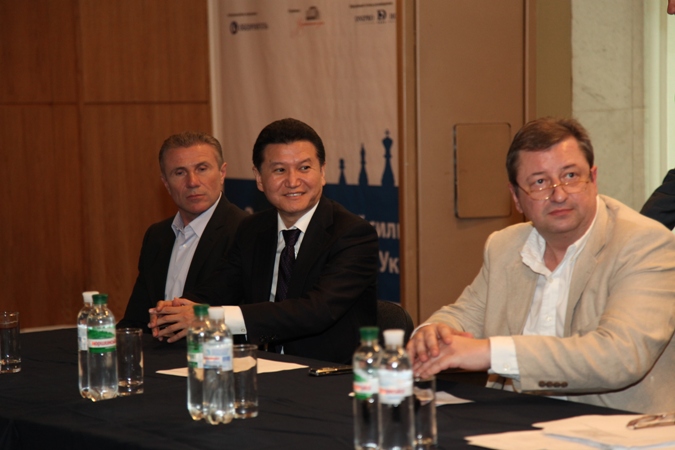 During the ceremony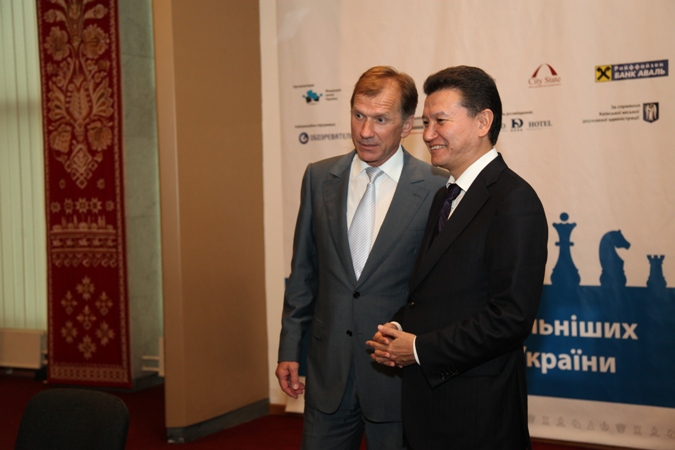 Kirsan Ilyumzhinov with Mr. Ravil Safiullin, Minister of Education, Science, Youth and Sports of Ukraine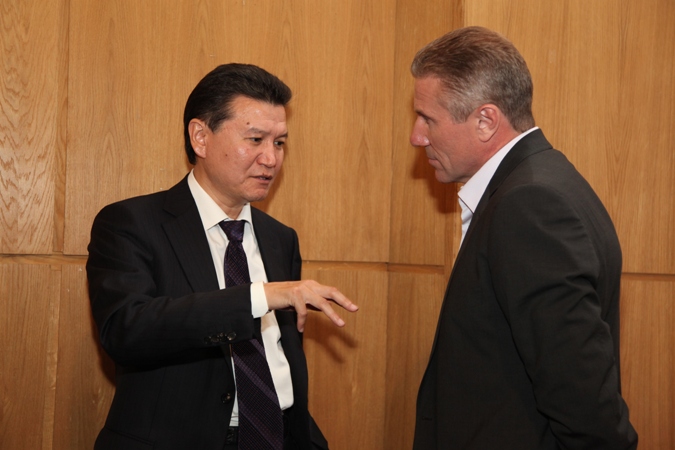 FIDE President Kirsan Ilyumzhinov and President of National Olympic Committee of Ukraine Mr. Sergey Bubka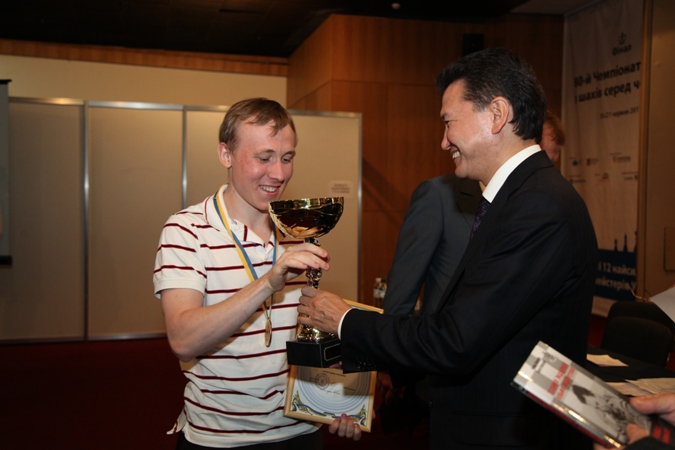 The winner of the 80th UKR Chess Championship - GM Ruslan Ponomariov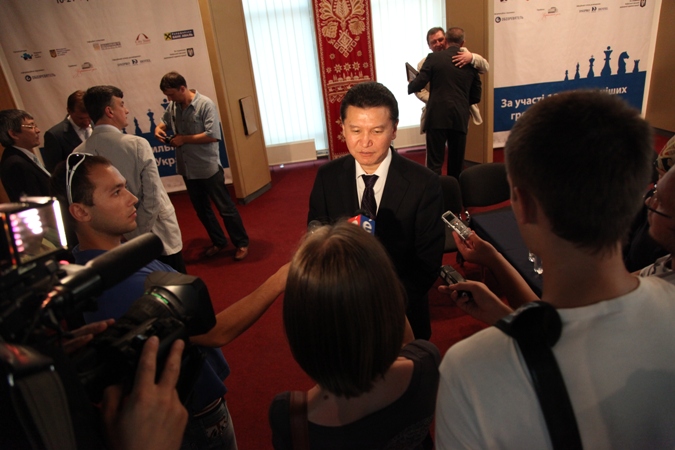 Interview to mass media