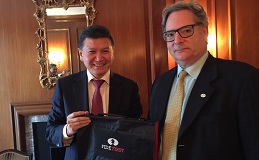 On March 11, the FIDE President left Reykjavik for London where he visited the editorial office of the Guinness World Records and congratulated the Records with its 60th anniversary. The talks were about the possible cooperation between FIDE and Records that meets the interests of both sides. The Records' representatives would like to get the various information about chess and proposed to set the necessary criteria for the certification of records and their submission for publishing. At the meeting were present Stephen Fall, the Senior Managing Editor of World Guinness Records, Craig Glenday, the Editor-in-Chief, Carim Valerio, the Database Manager.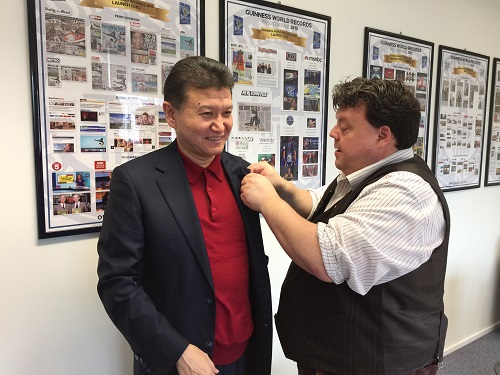 The Editor-in-Сhief Craig Glenday presented the FIDE President with the Guinness pin in honor of the Records' 60th anniversary and got the golden FIDE pin back from Kirsan Ilyumzhinov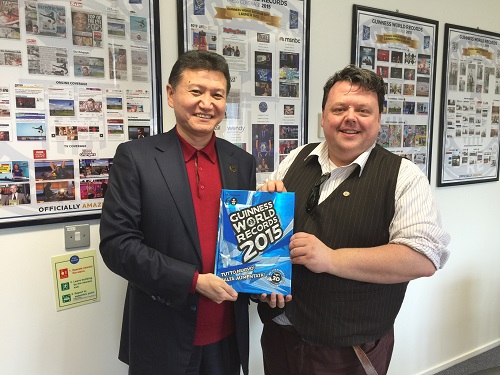 2015 issue of the Guinness World Records for the FIDE President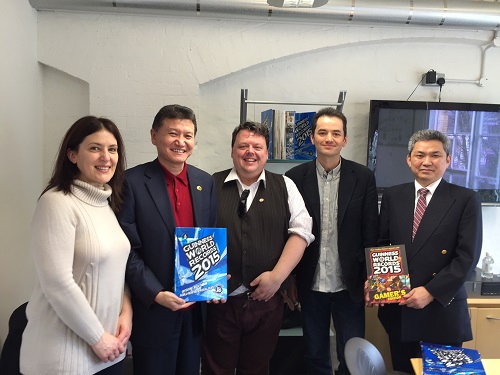 In the office of Guinness World Records

The same day the FIDE delegation met with the leadership of the English Chess Federation. FIDE President congratulated Dominik Lawson on his election for federation President's office and wished him success on this tenure. The Presidents had a constructive and interesting conversation on the current situation of chess development. The both sides exchanged the views on the ways of cooperation between FIDE and ECF, the possible ways of marketing to create an attractive product for sponsors and agreed on the further steps in the bilateral cooperation.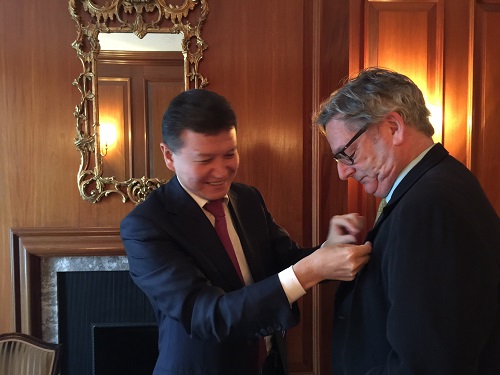 The FIDE golden pin for Dominik Lawson, the President of the English Chess Federation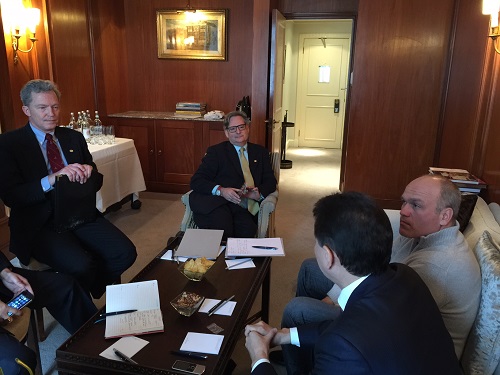 At the meeting were present Kirsan Ilyumzhinov, FIDE President, Andrey Filatov, FIDE Vice President, Berik Balgabaev, Director of FIDE Representative office in Russia, Tserendorj Sainbayar, Secretary of FIDE Chess in Schools Commission and delegate of Mongolian Chess Federation, as well as Malcolm Pein, Delegate of English Chess Federation and Phil Ehr, Chief Executive of English Chess Federation.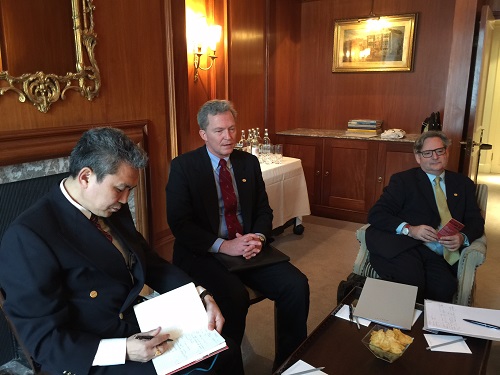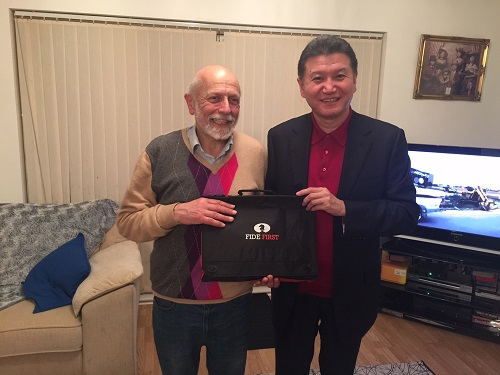 Among the planned meetings in London, the FIDE President met with Michael Basman, founder of UK Chess Challenge, which includes 55000 junior chess players from over 1500 schools in the UK. This year UKCC is celebrating 20th anniversary, during which UKCC introduced chess to over 1 mln children!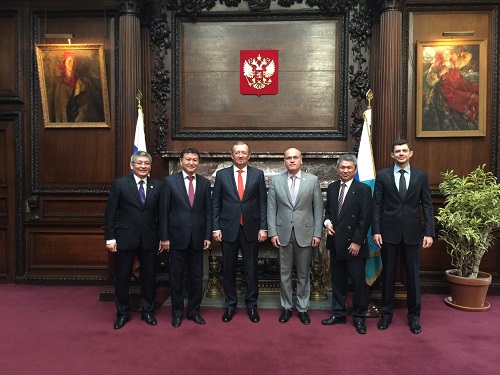 On March 12, Alexander Yakovenko, Ambassador Extraordinary and Plenipotentiary of Russia to the UK welcomed the FIDE delegation in his residence. The Russian diplomat has shared his ideas on the further development of the chess world with modern technologies resources, his experience of meetings with the potential partners and chess sponsors and FIDE. Then the guests visited the representative office of Rossotrudnichestvo where the chess circle was opened.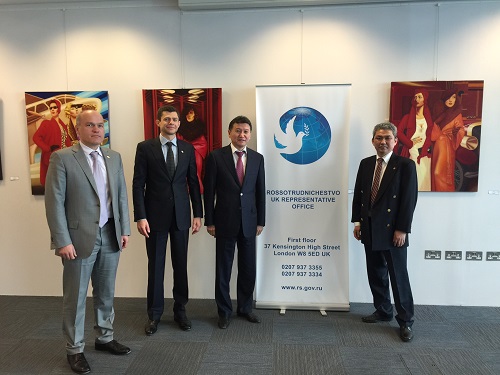 Visiting Rossotrudnichestvo representative office in the UK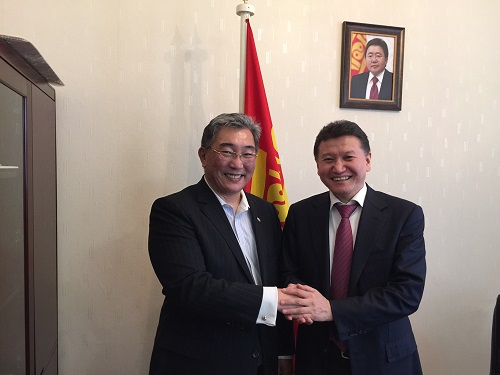 Also the FIDE President met with the Ambassador Extraordinary and Plenipotentiary of Mongolia to the United Kingdom, Mr. Narkhuu Tulga, who gave the dinner in honor of FIDE delegation