| | |
| --- | --- |
| FIDE Arbiters' Seminar in Sochi, Russia - RESULTS | |
Thursday, 10 May 2018 10:46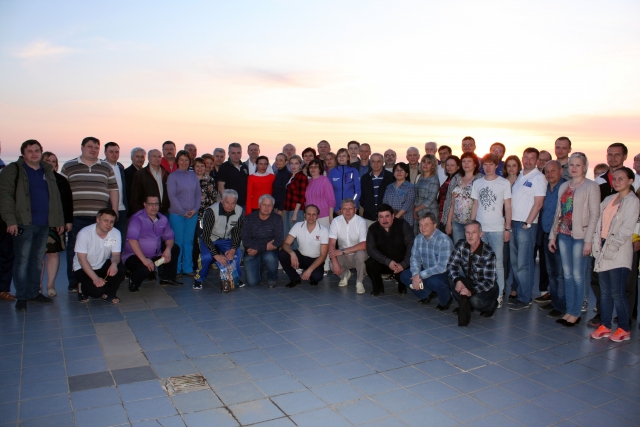 From 21 to 25 April 2018 a FIDE Arbiters' Seminar was organized in Sochi, Russia, by the Russian Chess Federation and under the auspices of FIDE.

The Lecturer was IA Alexander Tkachev (RUS), FIDE Lecturer and Assistant lecturer was IA Vladimir Staratorzhskiy (RUS).

The language of the Seminar was Russian.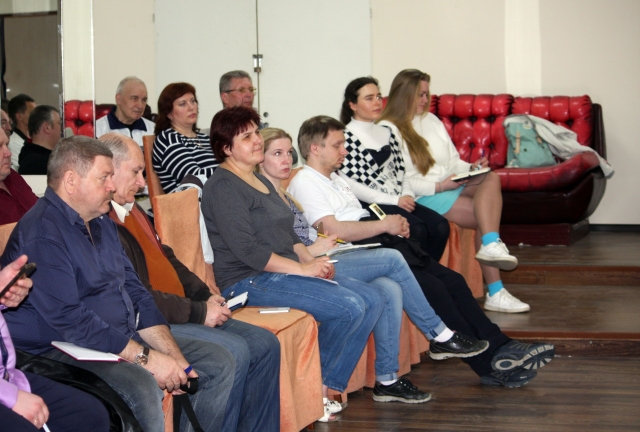 Eighty seven (87) National arbiters from four (4) federations (Russia, Czech Republic, Kazakhstan and Ukraine) participated in the Seminar and thirty nine (39) of them took part in the examination test that was held after the lectures.

The following succeeded in the test and they will be awarded a FA Norm, after the approval of the next FIDE Presidential Board:
| | | |
| --- | --- | --- |
| NAME | FIDE ID | FED |
| Avdeev Alexander | 4167295 | RUS |
| Belov Evgeny | 24105988 | RUS |
| Belozerov Andrei | 4120213 | RUS |
| Bondarenko Evgenij | 34149934 | RUS |
| Burlakova Nataliya | 34357114 | RUS |
| Chemodanova Larisa | 34249222 | RUS |
| Deikina Alina | 34357122 | RUS |
| Fomin Sergey | 4170741 | RUS |
| Kapitsyn Mark | 4116240 | RUS |
| Karavaev Vladimir | 4117751 | RUS |
| Khovalyg Chechek | 34357130 | RUS |
| Khovalyg Eduard | 4163664 | RUS |
| Khromov Dmitry V. | 24221295 | RUS |
| Komogortsev Sergey | 34173789 | RUS |
| Kostrov Andrei | 4108434 | RUS |
| Legenko Sergey | 4151895 | RUS |
| Lependin Anatolij | 4124014 | RUS |
| losev Andrey | 34175110 | RUS |
| Malyshev Roman | 24105325 | RUS |
| Mokshanova Natalya | 34100757 | RUS |
| Mongush Ada | 34357149 | RUS |
| Monisov Andrey | 4117972 | RUS |
| Ovod Evgenija | 4131827 | RUS |
| Onischuk Anastasia | 14104008 | UKR |
| Pakhomov Egor | 24129542 | RUS |
| Popikov Vyacheslav | 4172507 | RUS |
| Praslov Andrey | 4147863 | RUS |
| Rausis, Igors | 11600098 | CZE |
| Samsonov Svyatoslav | 24169390 | RUS |
| Saukh Olga | 34357157 | RUS |
| Shavyrkin Ivan | 24212326 | RUS |
| Shemeakin Alexander | 14101840 | UKR |
| Sirotin Pavel | 4116119 | RUS |
| Surov Sergey | 4187814 | RUS |
| Sukhanova Aleksandra | 44127818 | RUS |
| Trubacheva Lidia | 34136751 | RUS |
| Tsvetkova Ludmila | 4194730 | RUS |
| Turebayeva Alfiya | 13700286 | KAZ |
| Udovichenko Nikolay | 4139240 | RUS |

IA Takis Nikolopoulos
Chairman
FIDE Arbiters' Commission