| | |
| --- | --- |
| FIDE Trainers' Seminar in Zhuhai, China - RESULTS | |
Wednesday, 04 July 2018 06:31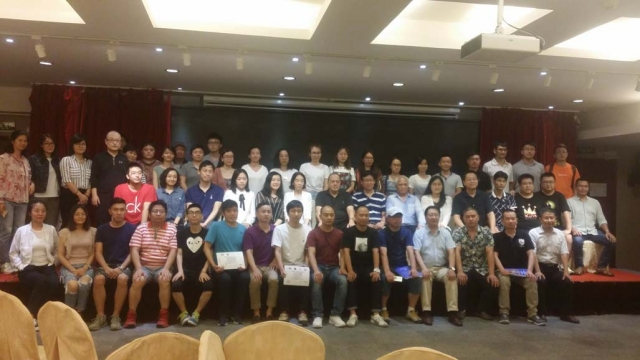 FIDE TRG organised its second seminar in Zhuhai, China, after the first one in 2014.

This 15-hour seminar took place between July 1st to 3rd, 2018 and fifty (50) trainers participated, all from China (47 trainers-to-be and 3 observers). Among them, there were 3 GMs, 2 IMs, 1 WIM, 1 WFM, 1 FM and 2 WCM and many other strong players and experienced trainers.

And a good number of 18 women trainers (39%), showed up - China was never short of strong women chess players and trainers! And who can forget that the FIDE Women World Champion is from China as well, GM Ju Wenjun…

The seminar's Lecturers were GM/FST/IA/IO Efstratios Grivas (Greece), who is also the Secretary of the FIDE Trainers' Commission (TRG), GM/FST/IO Jiangchuan Ye who is also the Vice-President of the Chinese Chess Association (CCA) and Commission Member of TRG (China-Assistant) and KK (Kwai Keong) Chan (FT/IA/IO) who is also the President of the Hong Kong Chess Federation.
Read full report here

RESULTS (pdf)