| | |
| --- | --- |
| FIDE Arbiters' Seminar in Patna, India - RESULTS | |
Thursday, 30 August 2018 10:17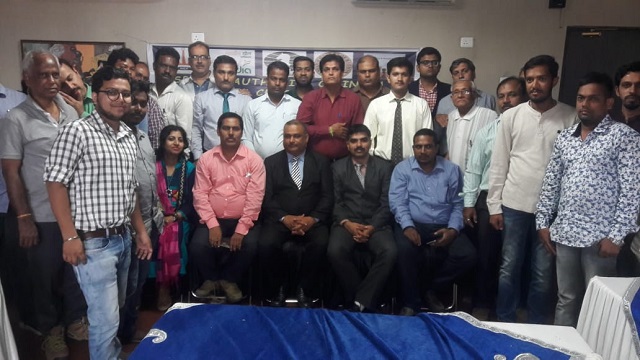 From 24 to 26 August 2018 a FIDE Arbiters' Seminar was organized in Patna, India, by the All India Chess Federation and under the auspices of FIDE.

The venue of the Seminar was the Vatika Premier Hotel, in Patna.

The Lecturer was IA Gopakumar S. (IND), FIDE Lecturer and Assistant Lecturer was IA Dharmendra Kumar (IND).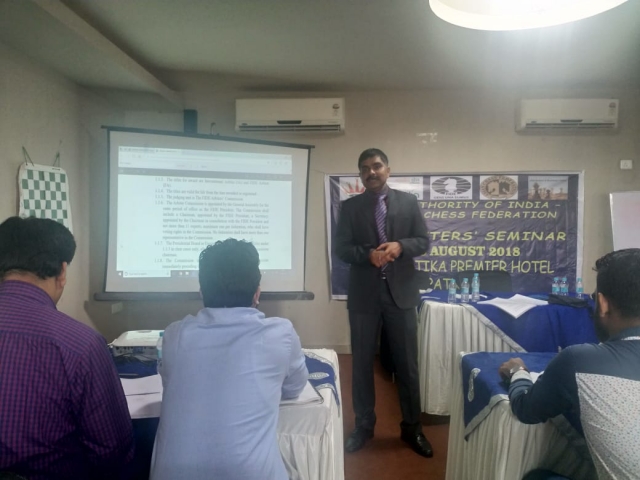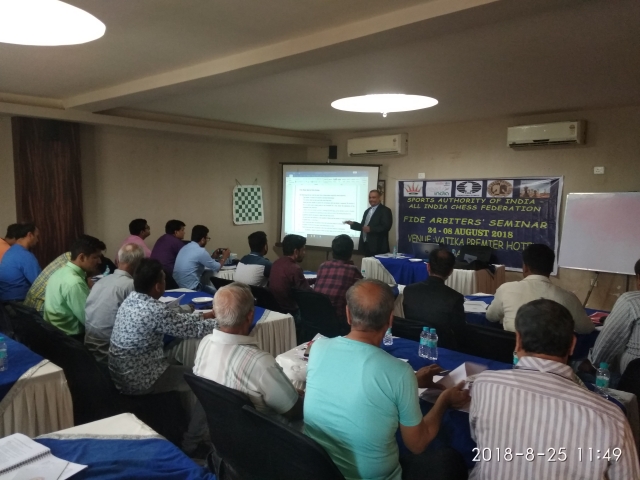 The lectures were in the English language.

Thirty (30) people from India participated in the Seminar and in the examination test held after the lectures.

The following succeeded in the test and they will be awarded a FIDE Arbiter Norm, after the approval of the next FIDE Presidential Board:


| | | |
| --- | --- | --- |
| NAME | FIDE ID | FED |
| Souvik Chakraborty | 5012147 | India |
| Rahul Chamoli | 25795910 | India |
| Vishal Kumar Minz | 46693378 | India |
| Mishra Neeraj-Kumar | 5000106 | India |
| Girdhar Lal Deshmukh | 35005090 | India |
| Chandan Kumar Prasad (Jharkhand) | 5097983 | India |
| Sharma Shardul | 45035334 | India |
| Antarip Roy | 5024722 | India |
| Bidhu Bhusan Mishra | 5011957 | India |
| Soni Shubham | 45098425 | India |
| Jyotirmoy Rudra | 25634844 | India |
| Jain Rinku | 25725190 | India |
| Pinki Banerjee | 25996746 | India |
| Rohit Yadav | 25063979 | India |
| Ranjan Rakesh | 5007771 | India |
| Yash Tulapurkar | 45067899 | India |
| Nishant Ketu | 46624309 | India |

IA Takis Nikolopoulos
Chairman
FIDE Arbiters' Commission