| | |
| --- | --- |
| FIDE Trainers' Seminar in Makati, Manila, Philippines - RESULTS | |
Tuesday, 12 February 2019 08:57
A FIDE Trainers' Seminar was held at the Tiara Oriental Hotel in Makati, Manila, Philippines from 14-16 December 2018 in conjunction with the Asian Continental Championships (Open and Women) held under the auspices of FIDE and the Asian Chess Federation.

The following titles were proposed to be awarded and will be subject to endorsement by TRG and final approval by the FIDE Presidential Board at their meeting in March 2019.

The lecturer was FST and GM Eugene Torre, Asia's First Grandmaster, and the co-lecturer was FT and GM Jayson Gonzales, President of the Philippine Academy for Chess Excellence, while FT Peter Long was the TRG Supervisor.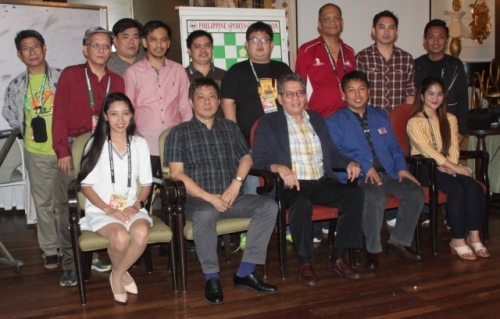 In centre is the lecturer FST and GM Eugene and to his left is co-lecturer FT and GM Jayson Gonzales with FT Peter Long on his right


Participants


 
 
 

No.

Name

ID

Fed.

Title Proposed

1

Angelo Young

5200490

PHI

FT

2

Christian R Arroyo

5203562

PHI

FI

3

Edmundo O. Gatus

5202493

PHI

NI

4

Arjoc B. Loanzon

2046881

USA

FI

5

Robert H. Arellano

5206049

PHI

NI

6

Almarion Marlon Jr Bernardino

5201209

PHI

NI

7

Marlon Cunanan

5219264

PHI

NI

8

Venice Vicente

5218420

PHI

NI

9

Enrica Armenta, Villa

5212952

PHI

NI

10

Joel E Villanueva

5239680

PHI

NI

11

Marvin C. Como

5239699

PHI

DI