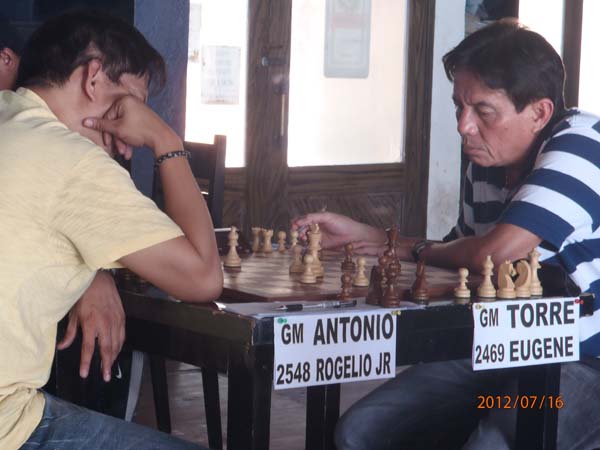 Asia's first Grandmaster, Eugene Torre of the Philippines, shall make history in Istanbul as the player with the most number of times in the Olympiad. He will break a tie with Hungarian GM Lajos Portisch for the most number of Olympiad stints.
Portisch played in 20 consecutive Olympiads while Torre has represented the Philippines in 19 straight Olympiads and 20 overall – the first in Siegen, Germany in 1970 and the latest in Khanty-Mansiysk, Russia in 2010.
Torre made a strong finish in the recent National Open Championship in Boracay to earn the 60-year-old a berth in the Philippine team to the Istanbul Olympiad. The brand new grandfather will make a record 21st Olympiad appearance.
"This is unexpected. I never envisioned myself as a senior citizen representing the country in the biggest stage of chess competition," said Torre. He credited his longevity and durability to a healthy lifestyle that includes regular workouts in a popular gym.
"It's not just about talent anymore. My recent success is a testament to the importance of living a healthy life." His amazing fitness was in full display during the tournament dubbed the "Battle of the Grandmasters."
Instead of fading tired at the homestretch of a 15-round marathon, Torre won his last four matches to share third place with IM Oliver Dimakiling. Although he missed the last outright seat to the Olympiad by tiebreak, Torre was next in line when GM Julio Catalino Sadorra begged off to continue his studies at the Texas Tech University where he is taking B.S. Applied Mathematics.
The country's top player, GM Wesley So, was seeded into the team and will man the top board followed by Torre, national open champion Mark Paragua and Dimakiling. The National Chess Federation of the Philippines completed the team by seeding GM Oliver Barbosa, the country's second highest rated player.
The Philippine women's team will be composed of WIM Catherine Perena followed by WFM Rulp Ylem Jose and Woman National Masters Janelle Mae Frayna, Jedara Docena and Jan Jodilyn Fronda. - Marlon Bernardino