| | |
| --- | --- |
| FIDE President Kirsan Ilyumzhinov met with the President of Slovakian Chess Federation | |
Monday, 28 June 2010 12:29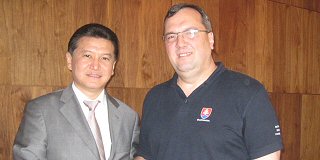 On June 26, FIDE President Kirsan Ilyumzhinov met with the President of Slovakian Chess Federation, Martin Huba and General Secretary Martin Dobrotka.
The goal of the meeting was to discuss preparations for the 39th World Chess Olympiad.
The President of Slovakian CF spoke about the tactical and strategic work plans of the federation and suggested to consider establishment of FIDE Academy for the countries of Eastern Europe.
New slogan of the federation became the expression "Chess - more than just Sport". The web was updated accordingly.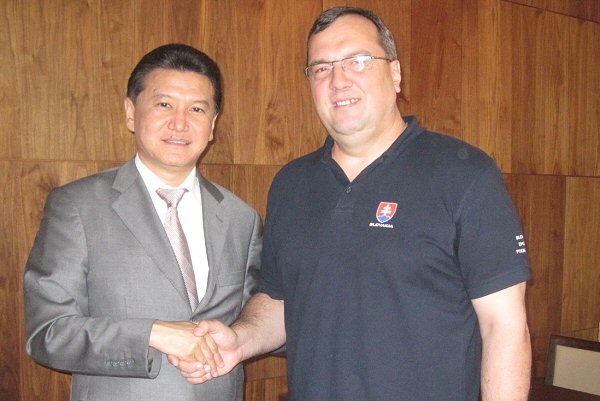 FIDE President Kirsan Ilyumzhinov and President of Slovakian CF Martin Huba