| | |
| --- | --- |
| Fabiano Caruana is the winner of Norway Chess Tournament | |
Monday, 11 June 2018 02:11
The 6th edition of Altibox Norway Chess 2018 was held from 26th May to 10th June 2018, in Stavanger, Norway. The event featured 10 of the world top 13 chess players.

In the final round Fabiano Caruana defeated his compatriot Wesley So to emerge clear winner with 5/8 points.

The overnight co-leaders Magnus Carlsen and Hikaru Nakamura could not win their respective games and remained on the shared second place. Viswanathan Anand joined them after beating Sergey Karjakin.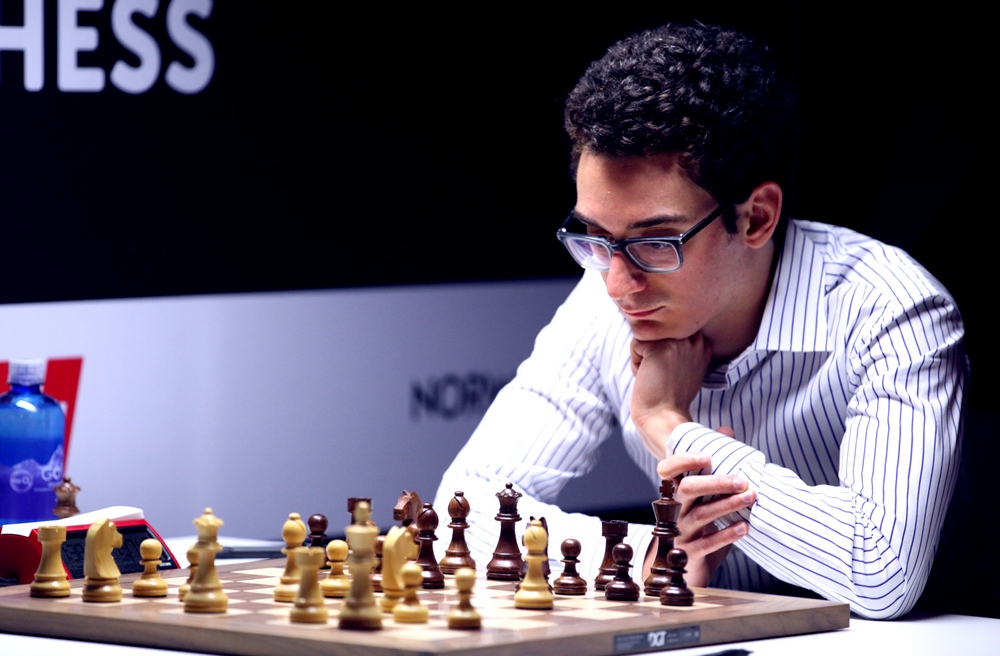 Final standings:

1. Caruana Fabiano 2822 - 5,0
2-4. Carlsen Magnus 2843, Nakamura Hikaru 2769 and Anand Viswanathan 2760 - 4,5
5-6. So Wesley 2778 and Aronian Levon 2764 - 4,0
7. Mamedyarov Shakhriyar 2808 - 3,5
8-9. Vachier-Lagrave Maxime 2789 and Karjakin Sergey 2782 - 3,0

Earlier in the tournament Ding Liren had to withdraw from participation due to hip injury.

Tournament website

(Photos by FIDE press officer Anastasya Karlovich)