Third seed Grandmaster Levan Pantsulaia of Georgia won the 17th edition of Delhi International Grandmasters Chess Tournament organised by Delhi Chess Association held at Indira Gandhi Indoor Stadium, New Delhi, the capital of India from 9-16 January 2019.

This year a total number of 2815 players participated in the tournament spread over in three different categories. The premier section attracted 322 players and the category 'B' for players below the elo of 1900 attracted 959 players. Meanwhile the 'C' category for players below the elo 1500 attracted a whopping 1534 players to set a new world record for maximum number of players in a single FIDE rated chess event.

In the Premier Section, it was a seven way tie at the top between Levan Pantsulaia (Georgia), Mosadeghpour Masoud (Iran), Stupak Kirill (Belarus), Amonatov Farrukh (Tajikistan), Diptayan Ghosh, Abhijeet Gupta, and Narayanan.S.L on eight points apiece in the event but Levan was declared the winner based on his better tiebreak. While Levan got richer by Rs. 6,00,000/- , Mosadeghpour Masoud got Rs. 5,00,000/- and Stupak Kirill took Rs. 4,00,000/- from the total kitty of over one crore one lakh prize money split over three categories.

There were norms galore at the tournament. International Masters Gukesh D and Visakh NR secured GM norms while Aditya Mittal, Saurabh Ananad, Bharat Kumar Reddy and Neelash Saha scored IM Norms respectively. Bommini Mounika Akshaya of Andhra Pradesh scored a Women's International Master norm from her performance here. Gukesh D completed all the requirements to become the second youngest player ever to achieve the GM title. He missed the record of Sergey Karjakin with mere 17 days. In the B Group of this big chess festival Dhanush Ragav N S of Tamil Nadu bagging the first prize of Rs. 3,01,000/-. Prakash Yadav of Madhya Pradesh finished second and won Rs. 2,01,000/- while Yadav Prem Gopal of Maharashtra was declared third that was worth one lakh one thousand rupees.

Meanwhile in the 'C' group, Bir Kumar of Bihar won the first prize. Scoring 9.5 points out of a possible ten, Bir Kumar stayed a half point ahead of Nischay Sharma of Madhya Pradesh and Rishi R of Tamil Nadu who both tied for the second spot on nine points but the former was declared the runners up based on his better tiebreak. The organisers increased the prize fund by another ten lakh for next edition in the year 2020.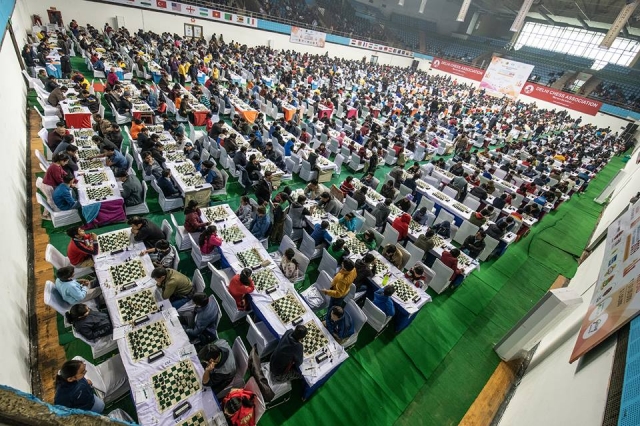 1534 players in action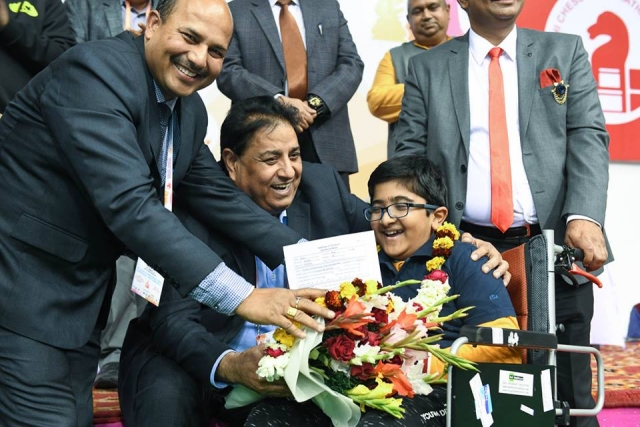 Aditya Mittal secured IM Norm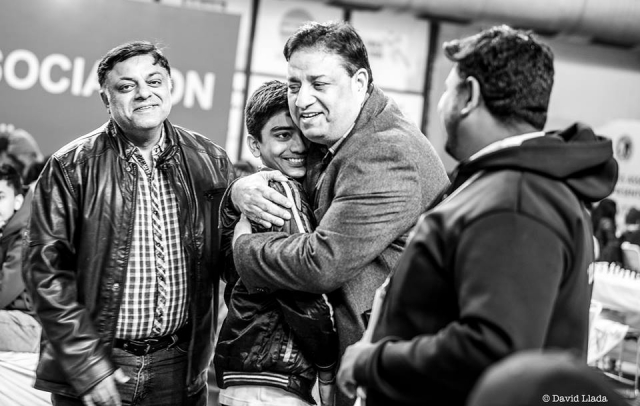 All India Chess Federation Secretary Bharat Singh congratulating D Gukesh for securing final GM Norm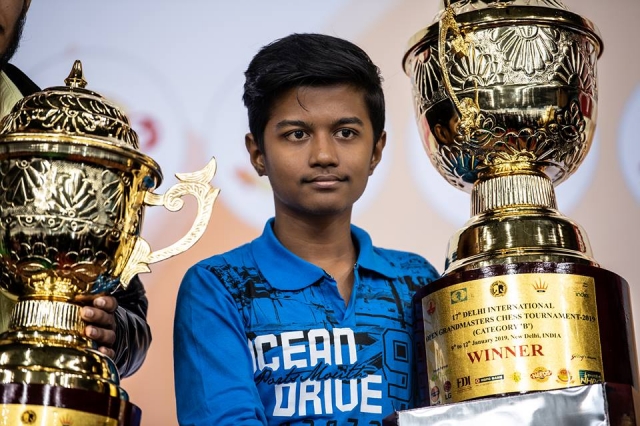 B Category Champion Dhanush Raghav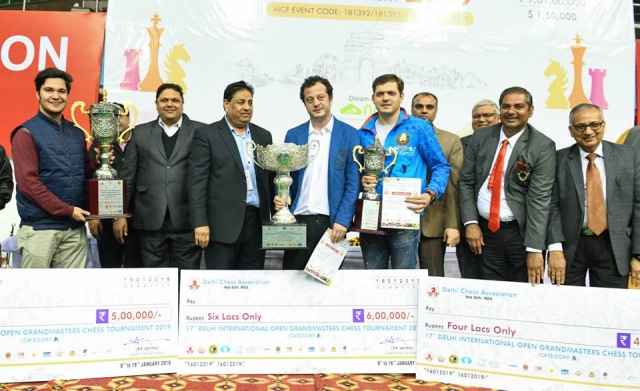 Category A prize-winners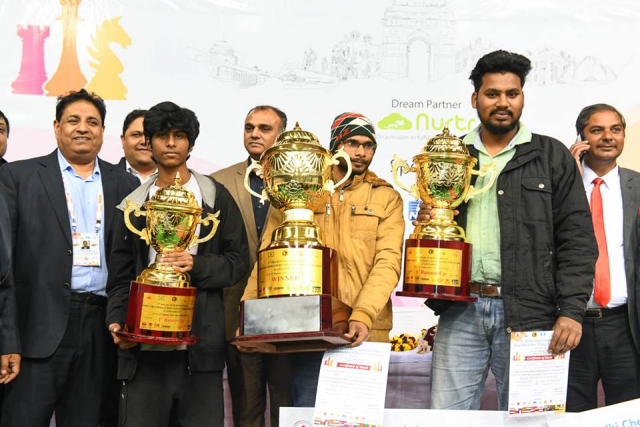 Category C winners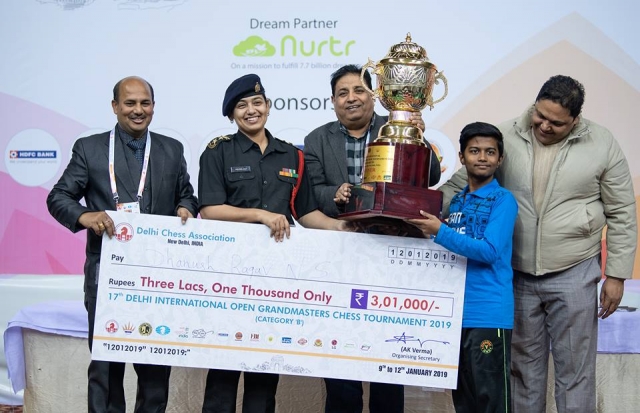 Category B winner Dhanush Raghav receiving trophy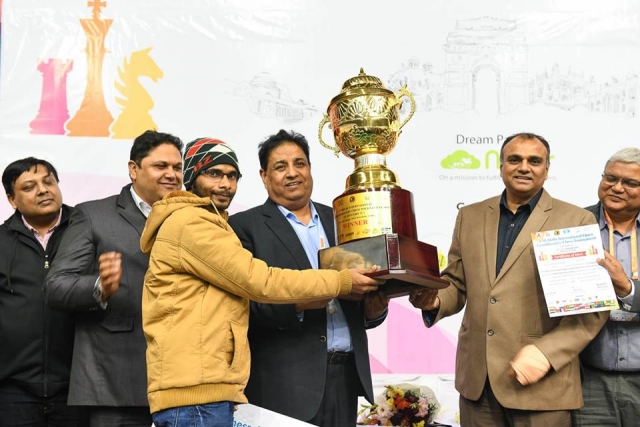 Category C Winner Bir Kumar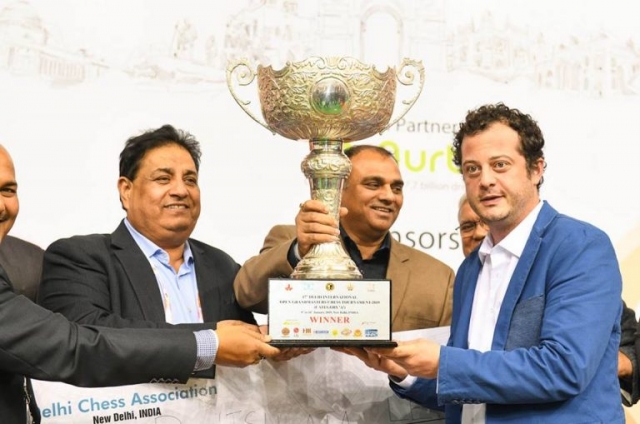 Delhi Open Winner GM Levan Pantsulaia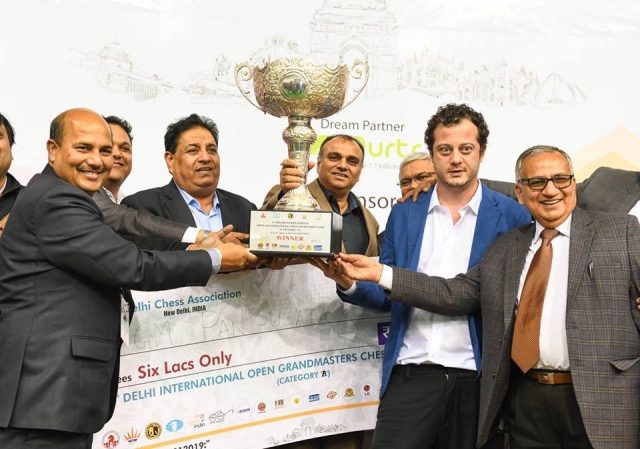 GM Pantsulaia receiving trophy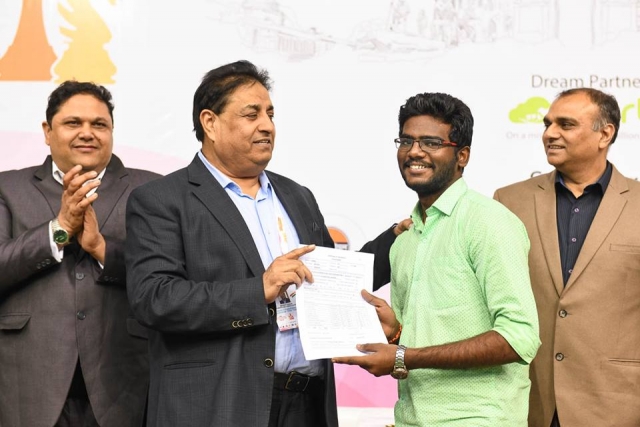 IM Visakh N R completed all the requirement to become 59th GM from India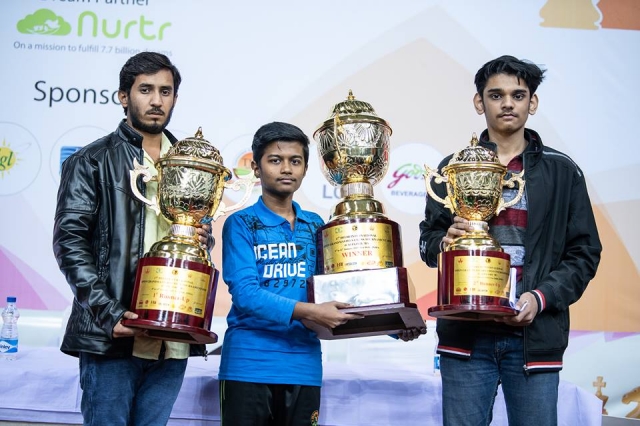 Category B prize-winners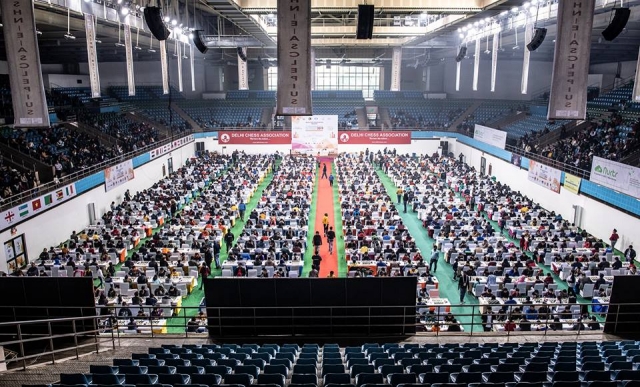 The Playing Hall

Photo credit to Mr. David Llada