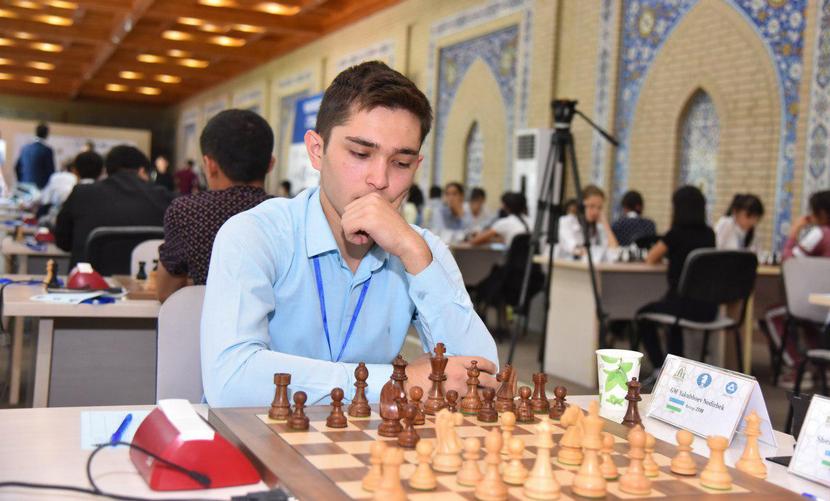 Central Asia Junior Chess Festival is underway in Tashkent from September 20th to September 30th, 2019. The festival is organized by the Uzbekistan Chess Federation with the support of RosAtom Corporation, FIDE and the government of the Republic of Uzbekistan.
There are three tournaments on the schedule of the festival, including the main event, Central Asian Junior Championship under 20. A special international FIDE Arbiters' Seminar is also will be held in the course of Central Asia Junior Chess Festival.
More than 200 participants from 6 countries - Tajikistan, Kyrgyzstan, Turkmenistan, Kazakhstan, Afghanistan, and Uzbekistan - are participating. Funding for the tournament organization, prize fund and various expenses was allocated by the RosAtom Corporation.
The champions and prizewinners will be able to complete grandmaster, international master, and FIDE master norms.
The first four rating favorites in the main tournament – Central Asia Junior Championship - are Nodirbek Abdusattorov (2608), Nodirbek Yakubboev (2598), Shamsuddin Vokhidov (2519) and Javokhir Sindarov (2513). As the members of the Uzbekistan team, they are the reigning champions of the World Youth Chess Olympiad (2018).
The opening ceremony took place on September 21st at 13:30 local time at the International Chess Academy in Tashkent. The ceremony was attended by Aziz Abdukhakimov (Deputy Prime Minister of the Republic of Uzbekistan), Rustam Shaabdurakhmanov (President of the National Olympic Committee of Uzbekistan), Berik Balgabaev (Advisor to the FIDE President), Vyacheslav Pak (Deputy Director of the National Agency for Project Management under the President of the Republic of Uzbekistan), Husan Turdialiev (First Vice President of the Chess Federation of Uzbekistan) and many other honorable guests.
Central Asia Junior Chess Festival is the first collaboration between the Uzbekistan Chess Federation, FIDE and RosAtom Corporation.