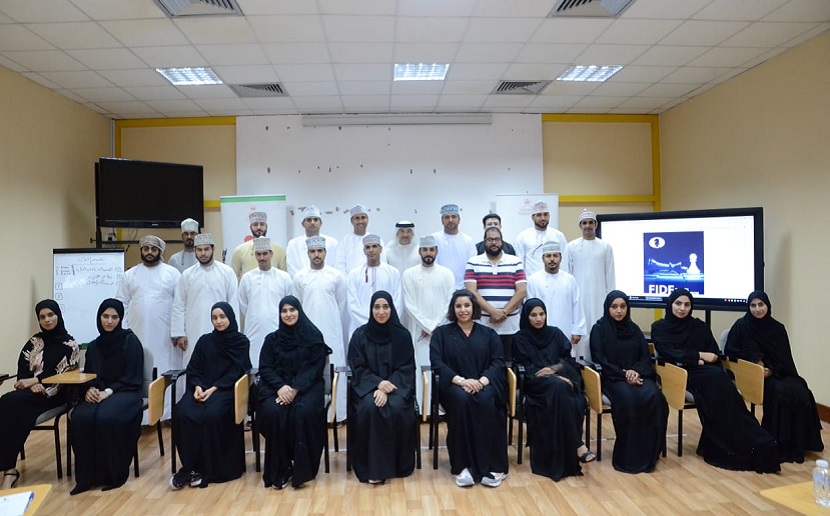 FIDE IO Seminar was held in Oman, Muscat, from the 24th to 27th August 2019.
It was organized by the Oman Chess Committee in cooperation with Asian Chess Federation, and under the auspices of FIDE Events Commission. The venue of the seminar was the Oman Sports Complex.
The Lecturer was FIDE Lecturer IO/IA Mahdi Abdulrahim (UAE), FIDE Rules Commission Chairman. The Language of the Seminar was Arabic. The lectures were held daily from the 24th to 27th August 2019, from 17.00-21.00 Muscat Time (+4 GMT). The examination test was held on the 27th of April 2019.
Thirty (30) participants were registered from two (2) federations, BRN and OMA. Twenty-eight (28) of them passed the examination test which was held after all lectures on the 27th of August 2019. The Seminar will give FIDE IO norm, according to the Regulations for the FIDE Events Commission after the approval of the next FIDE Presidential Board meeting.
The coffee break was provided by the organizer every day. All participants were provided with a file covering all seminar materials.
The following participants passed the exam successfully: