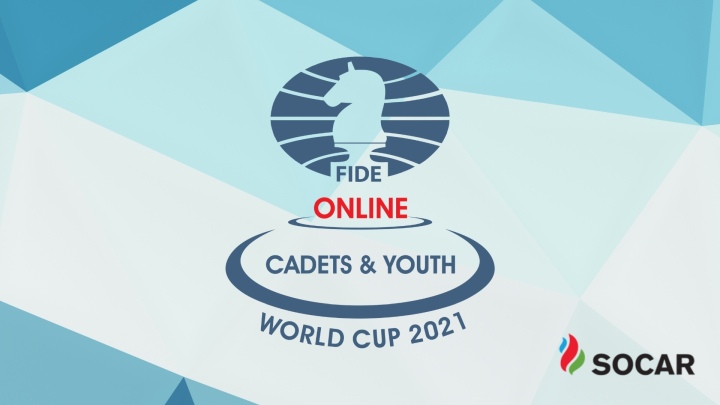 The qualification stage of the Online Cadets and Youth World Cup 2021 came to an end. More than 1600 participants from 100 national federations took part in the tournaments from 1-20 August. The top finishers in each of 10 age categories (Open under 10, 12, 14, 16, and 18 years old; Girls under 10, 12, 14, 16, 18) and seeded players secured their places in the finals scheduled for 26-31 August.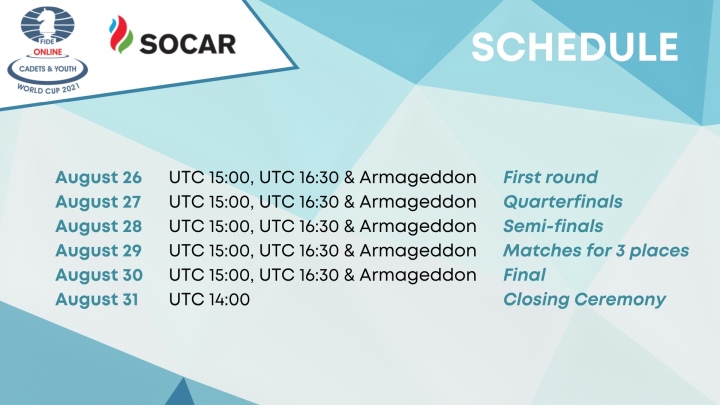 One hundred sixty participants of the finals (16 per category) represent 35 countries from every part of the Globe. India, one short of 30 players, plus Russia, the USA, and Vietnam, boast the broadest participation with more than ten players each. The event is also abounding in title-holders. Three grandmasters are taking part – GM Batsuren Dambasuren (Mongolia) and GM Lance Henderson De La Fuente (Spain, pictured below) cross swords as the rating favourites in the Open under 18 category, trailed by five International Masters.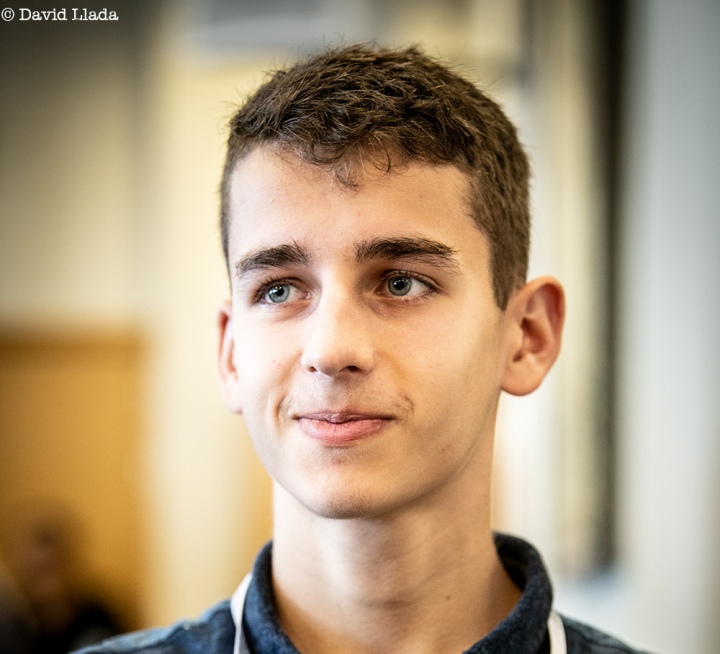 Famous Indian prodigy GM Gukesh D (pictured below) starts as a favourite in the Open Under 16 tournament. Four rival IMs will be trying to steal his thunder, with Russian hope Volodar Murzin among them.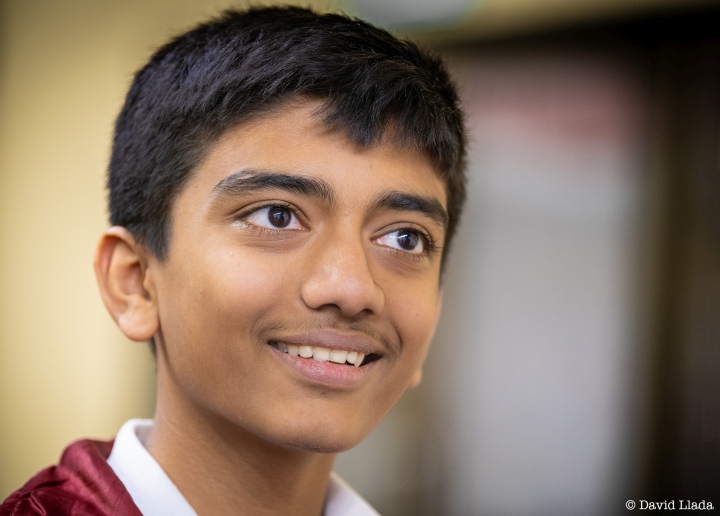 Rated #7 among girls under 20, IM Bibisara Assaubayeva (Kazakhstan, pictured below) is a firm favourite in the Girls under 18 section. Among Girls U16, the closest gold race rivals are Bibisara's compatriot WFM Xeniya Balabayeva and Indian WIM Divya Deshmukh, set to meet only in the final. With more young stars taking part, like the world's top-rated player under 10 Turkish CM Yagiz Kaan Erdogmus (FIDE standard rating of 2150), the event is set to a great start.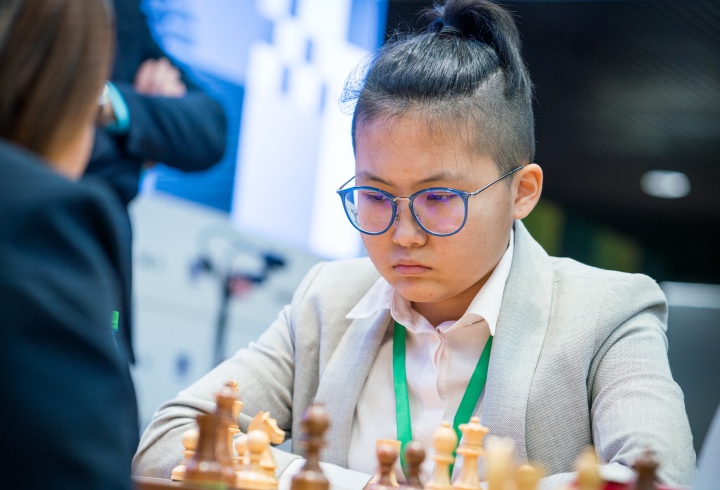 The finals will be held in the knockout format on the Tornelo platform, with a time control of 15 minutes plus 10 seconds increment, and broadcast live on Chess24 and FollowChess. The live video stream of the games with commentary by GM Farrukh Amonatov will be available on our YouTube channel: youtube.com/fidechannel.
The Online Cadets and Youth World Cup is the first stage of the 2021 World Championship cycle for young players, that includes the Grand Prix series and culminates in a Super Final in December. Three World Cup winners per category will qualify directly for the Super Final, while five players placed 4-8 and one highest-rated player among 9-16 will be eligible for the Grand Prix.
The event is supported by SOCAR, the State Oil Company of the Azerbaijan Republic.
You can find the results, regulations, and other information on the official website: https://youth-worldcup.fide.com/