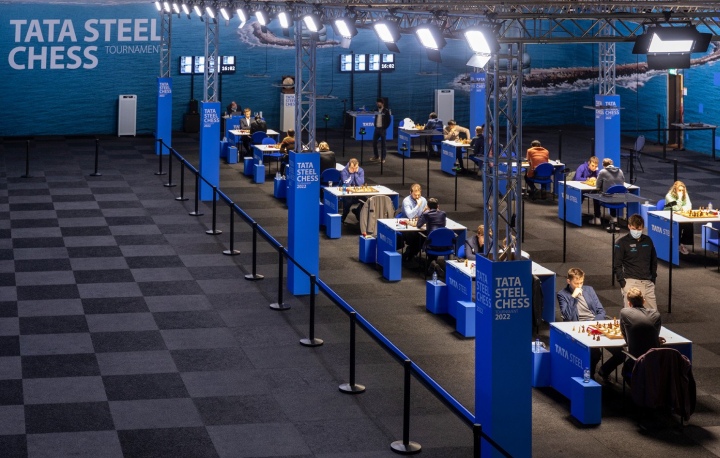 Magnus Carlsen scored a crucial victory over one of his main competitors Shakhriyar Mamedyarov to sprint into the lead. Anish Giri is trailing the World Champion by a half-point after defeating Sam Shankland. Fabiano Caruana chalked up his second win in the event, while Sergey Karjakin converted his extra exchange in the game with Rameshbabu Praggnanandhaa.
Shakhriyar Mamedyarov valiantly stepped in Magnus' territory in the Catalan Opening with black pieces but missed an intermediate move 14…Nb4 that cost him an exchange. Shakhriyar still had some compensation, but after White's rooks quickly infiltrated Black's camp by the move 24, it was all over for him.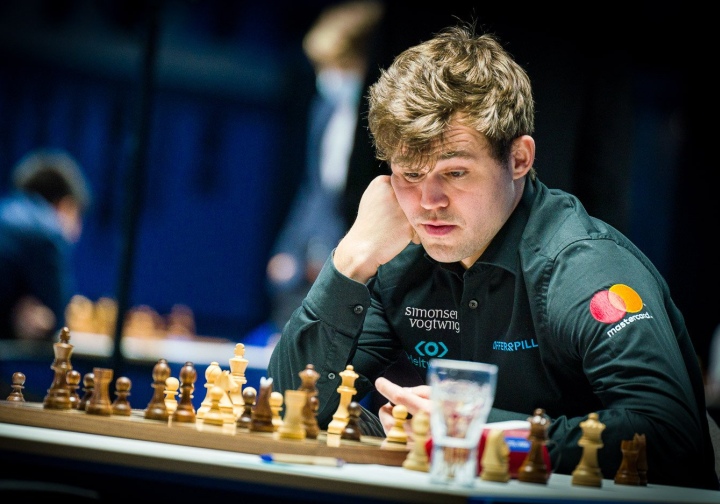 Anish Giri opted for a seemingly innocuous King's Indian setup as White against Sam Shankland and gradually outplayed his opponent in a rook+biship vs rook+knight endgame. Sam tried to relieve the pressure with a pawn sacrifice (probably the American GM underestimated a powerful breakthrough 24.g4!) that handed Anish a decisive advantage. Ten moves down the road, Shankland threw in the towel. It is the fourth straight victory by the Dutch GM.
Richard Rapport tested Vidit Gujrathi in the Catalan and eventually won a pawn, but the Indian GM put up a stubborn defence, and the drawish tendency of opposite-coloured bishop endgames took its toll.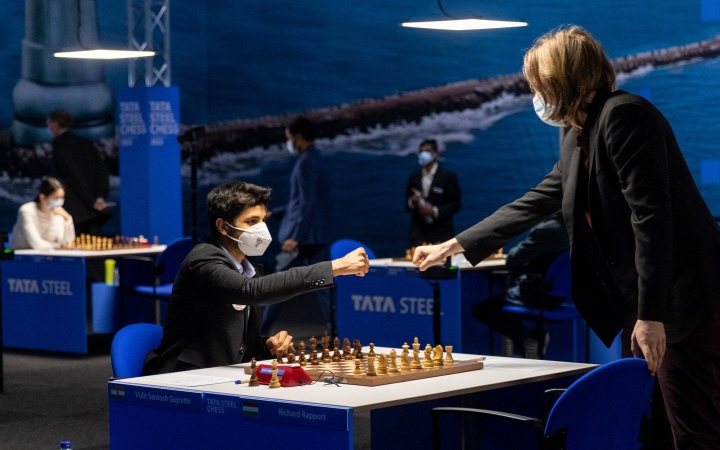 Jan-Krzysztof Duda and Andrey Esipenko waged a fight in a fresh, unbeaten position that emerged from the Queen-Pawn game. The Polish GM vedged his pawn to c6 and put heavy pressure on Black's position, but for some reason discarded a straightforward continuation 21.Qb4, bringing his queen into an attack, in favour of 21.Qc3. Still, after Black's innacuracies, Duda ended up clearly better but move by move he let Esipenko off the hook. The opponents shook hands in a roughly equal position right after reaching the time control.
Jorden Van Foreest got a clear advantage on the light squares against Daniil Dubov, but with a couple of listless moves (instead of 28.Kh2 much better was 28.Qf3), he allowed the Russian GM to breathe life into his dark-squared bishop and create a counterplay sufficient for a draw.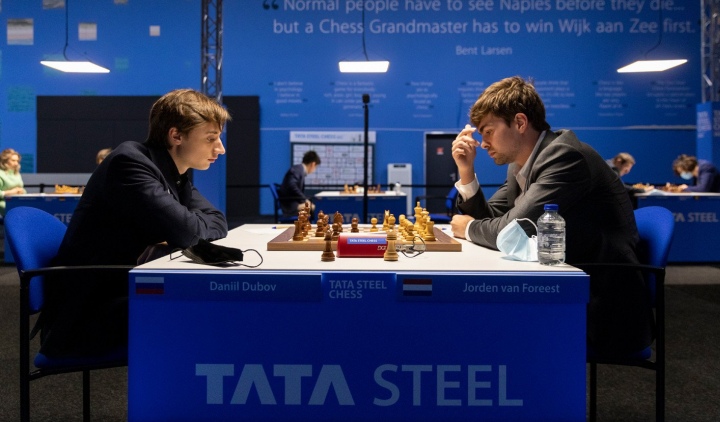 Fabiano Caruana went for a slightly inferior by strategically complicated position on the black side of French Defense against Nils Grandelius, and this approach paid off in the end. The Swedish GM cracked under pressure (32.Rad1?), giving up his a-pawn, and after the opponents exchanged mutual mistakes before the time control, Black's two passers decided.
Rameshabu Praggnanandhaa boldly sacrificed an exchange as White in the London System against Sergey Karjakin and got sufficient compensation to say the least, but completely misplayed an endgame, making a fatal error on the control 40th move.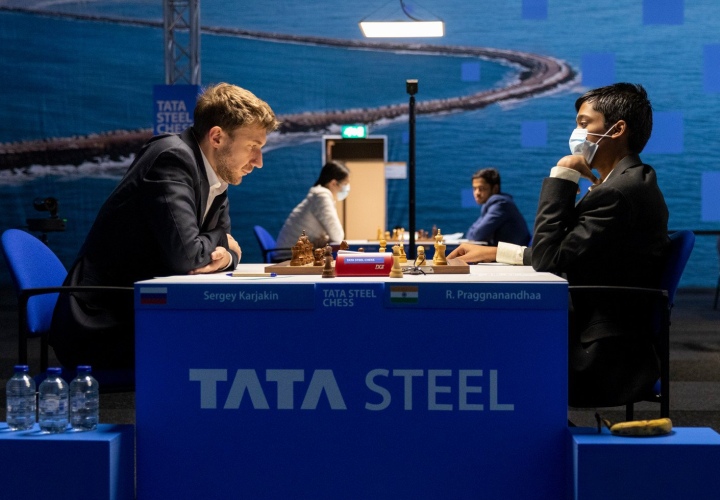 Standings after Round 9: 1. Маgnus Carlsen – 6½; 2. Anish Giri – 6; 3-4. Vidit Gujrathi and Shakhriyar Mamedyarov – 5½; 5-7. Richard Rapport, Sergey Karjakin and Fabiano Caruana – 5; 8-9. Jorden Van Foreest and Andrey Esipenko – 4½; 10. Jan-Krzysztof Duda – 4; 11-12. Sam Shankland and Daniil Dubov – 3½; 13. Praggnanandhaa R. – 2½; 14.Nils Grandelius – 2.
Official website: tatasteelchess.com/
Photo: Jurriaan Hoefsmit and Lennart Ootes – Tata Steel Chess Tournament 2022