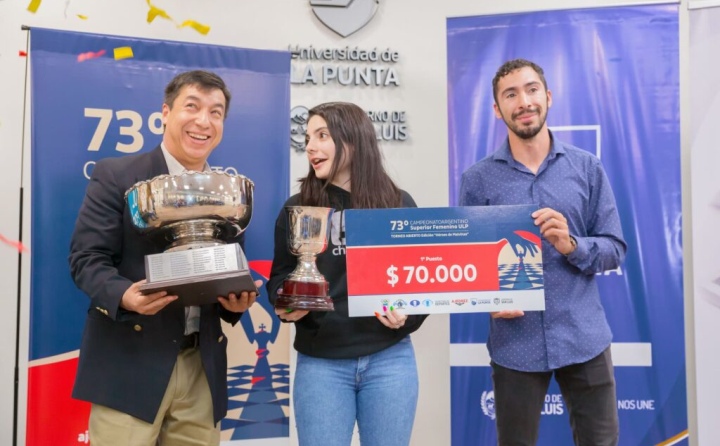 Maria Florencia Fernandez is a new Argentinian Women's champion. WIM representing UNTREF FAOGBA won the fifth national title in her career, scoring 7½/9.
The 73rd edition of the Argentinean Women's Superior Chess Championship took place at the University of La Punta San Luis from May 1-8. The 9-round Swiss tournament with classical time control brought together 44 players from different parts of the country.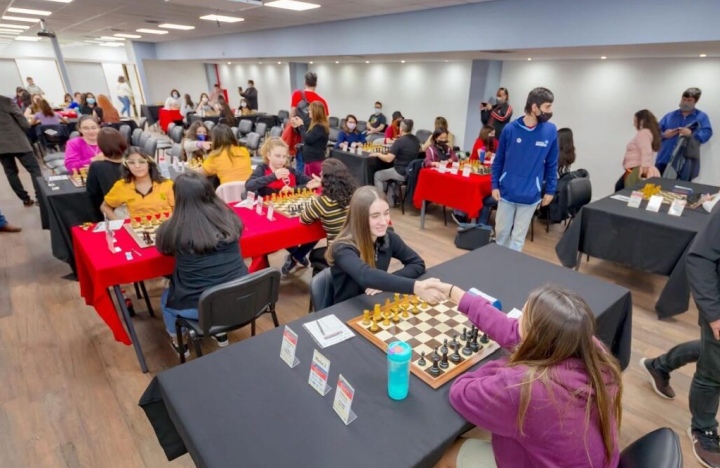 Maria Florencia Fernandez started off with five straight victories but suffered defeat in Round 6 at the hands of her main competitor, the top-rated Candela Francisco Guecamburu, who grabbed the lead. Still, it came down to the wire in the end with three players coming into the final round as joint leaders on 6½/8.
Fernandez scored a very important victory over Florencia Semprevivo and clinched the title after her main rivals Anapaola Borda Rodas and Candela Francisco Guecamburu drew their last-round game and tied for second place.
The Buchholz variable favoured Francisco Guecamburu, who took silver, while Borda Rodas had to settle for bronze.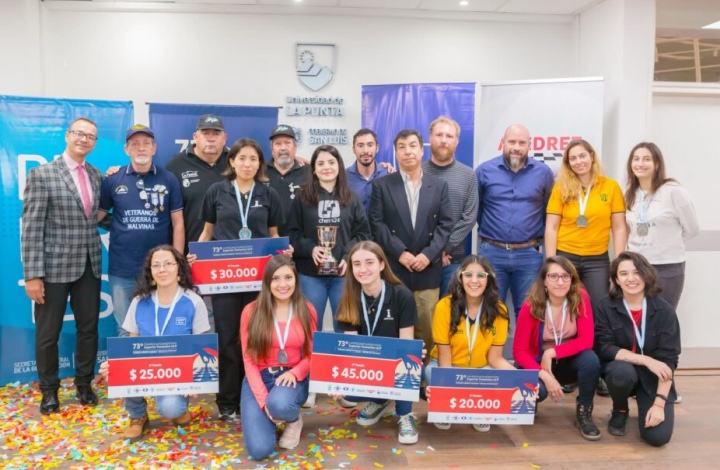 Final standings:
| | | | | |
| --- | --- | --- | --- | --- |
| 1 | WIM | FERNANDEZ, Maria Florencia | 2195 | 7½ |
| 2 | WFM | FRANCISCO GUECAMBURU, Candela | 2231 | 7 |
| 3 | WFM | BORDA RODAS, Anapaola | 2141 | 7 |
| 4 | WIM | ZURIEL, Marisa | 2151 | 6½ |
| 5 | WFM | CAMPOS, Maria Jose | 2174 | 6½ |
| 6 | | SEMPREVIVO, Florencia | 1946 | 6 |
| 7 | WFM | NEJANKY, Maisa | 1929 | 6 |
| 8 | WCM | BOSCO, Giuliana | 1803 | 6 |
| 9 | | MAYEREGGER, Guadalupe Milagros | 1731 | 6 |
| 10 | | RAMIREZ, Marysol | 1714 | 5½ |

Photo credit: federacionargentinadeajedrez.org