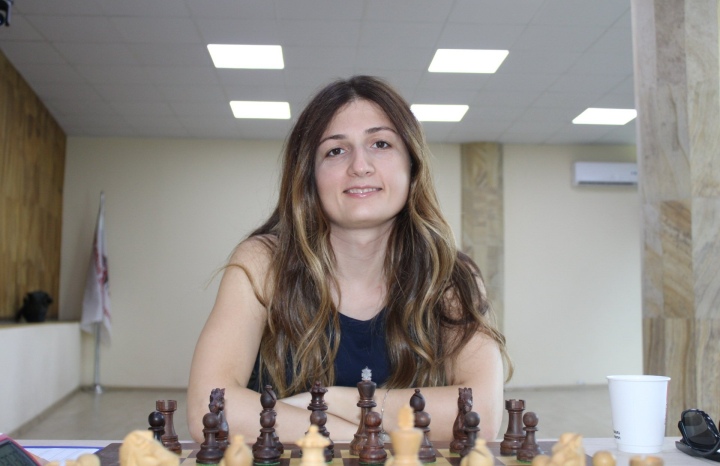 Nino Batsiashvili is a new Georgia Women's Champion. A native of Batumi won her fourth national title in the 79th Georgian Women's Championship, held from June 6–15, 2022, in Tbilisi.
The only GM in the 10-player round-robin with classical time control, Nino lost her first-round game to Salome Melia but roared back, scoring eight (!) straight victories and taking the title.
Salome Melia (pictured above) gave the champion a good run for her money and stayed in the contest for gold to the very end, but after drawing her final round game against Meri Arabidze finished just a half-point behind Batsiashvili. Salome became the only unbeaten player in the event.
Leila Javakhishvili (pictured below) also turned in an excellent performance and netted an impressive 7/9 (that score would have been enough for gold in many events) but had to settle for bronze.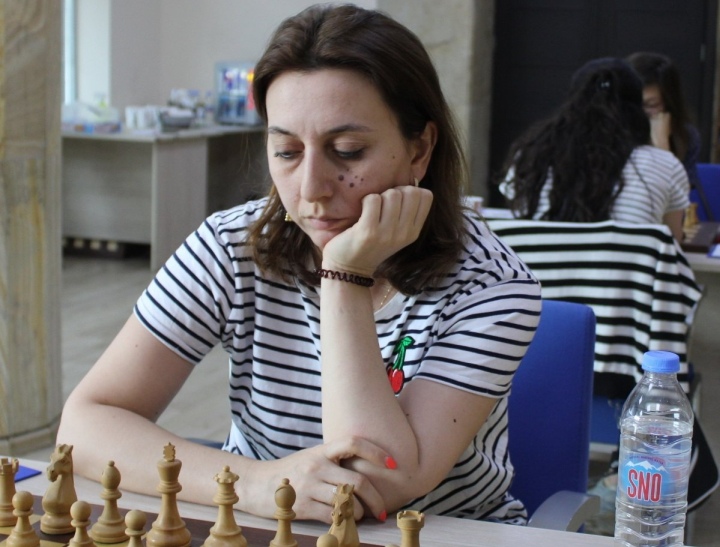 Final standings:
| | | | | |
| --- | --- | --- | --- | --- |
| 1 | GM | Batsiashvili, Nino | 2453 | 8 |
| 2 | IM | Melia, Salome | 2368 | 7½ |
| 3 | IM | Javakhishvili, Lela | 2477 | 7 |
| 4 | IM | Arabidze, Meri | 2448 | 4½ |
| 5 | IM | Gvetadze, Sofio | 2306 | 4½ |
| 6 | WIM | Vakhania, Alexandra | 2135 | 4 |
| 7 | IM | Purtseladze, Maka | 2287 | 4 |
| 8 | WFM | Lomaia, Diana | 1846 | 3½ |
| 9 | | Esadze, Tamari | 1982 | 1½ |
| 10 | WFM | Tsotsonava, Elene | 1915 | ½ |

Official website: gcf.org.ge