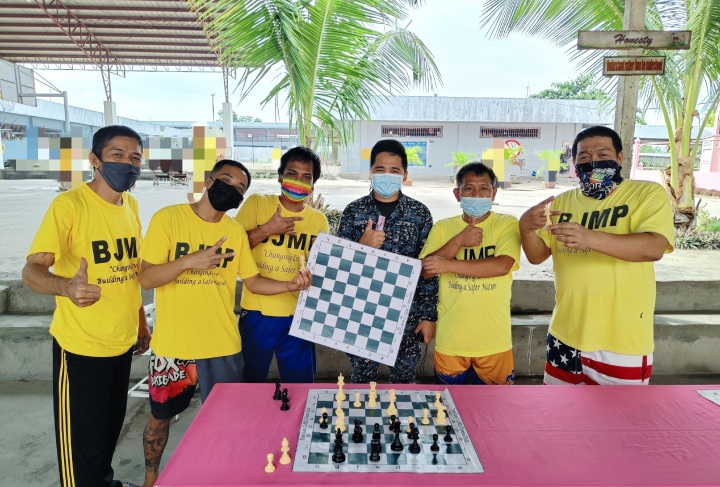 FIDE, jointly with Cook County (Chicago) Sheriff's office, will hold the second Intercontinental Online Chess Championship for Prisoners, dedicated to the International Day of Education in Prison, from 13-14 October 2022. The online event is open to male, female and youth teams representing correctional facilities.
Registration for participation is open here until September 21.
So far, prisons and correctional facilities from 20 countries have ready registered for the competition. Inmates from Argentina, Armenia, Australia, Bosnia and Herzegovina, Colombia, Czech Republic, Ecuador, England, Germany, India, Italy, Kyrgyzstan, Mongolia, North Macedonia, Norway, Philippines, Serbia, South Sudan, Spain, Turks and Caicos Islands and the USA are getting ready for the October event. For some, this will be the first official online chess tournament ever played; still, others have already participated in the inaugural event held in October 2021 and are working hard to improve their results.
"As the international chess competition is fast approaching, we are determined to join again and become champions. Our team is composed of the persons deprived of liberty who are competitive, and with the help of some Philippines' chess masters, namely NM Winston Silva, AGM Shrihaan Poddar and yours truly, we will showcase our talent worldwide", - says Jail officer 1 Cedrix B Cabangal representing the General Santos City Jail in South Cotabato, Philippines.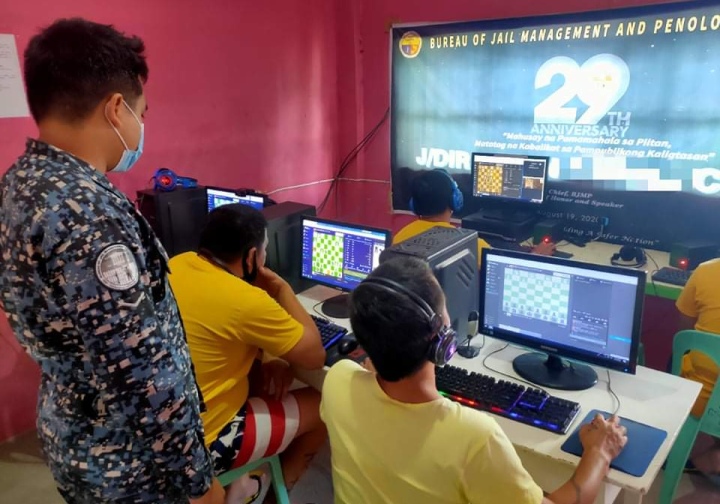 A chess enthusiast, Cabangal also serves as a team coach. "In 2021, when I saw a post on FIDE's website about the Chess for Freedom programme and got to know they would be hosting a tournament for prisoners, I immediately signed up", - he said. And the team showed its worth as it finished a solid fifth place in the first FIDE Intercontinental Online Chess Championship for Prisoners.
The chess program started at General Santos City Jail Male Dorm under the Bureau of Jail Management and Penology (BJMP) when the COVID-19 pandemic hit last April 2020. The project supervisor said that during the pandemic, a lot of changes in the mental health of the prisoners were noticed due to the restrictions related to the COVID-19 health protocols. "Therefore, we have organized a chess competition inside the jail facility to manage the anxieties of the inmates. Around 50 prisoners participated. Out of the 50 competitors, only 5 were chosen to compete in the National Competition. Thus, the Philippines held the first ever BJMP Caraga National Inter-Jail E-Chess Tournament Championship."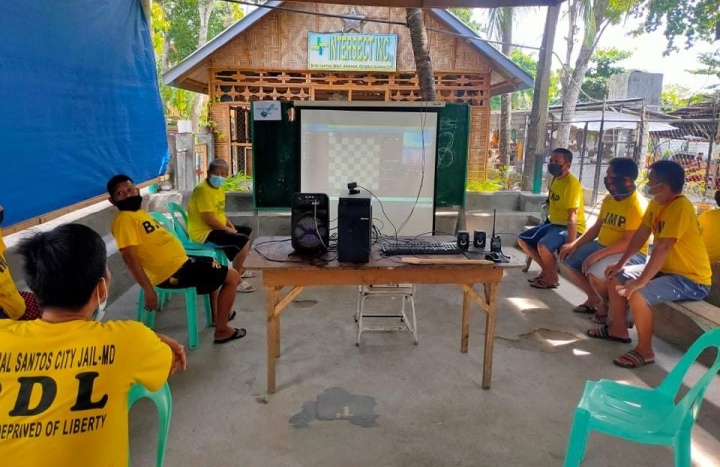 Now the team is getting ready for the second intercontinental championship. Players train every day; they watch videos and chess tutorials and analyze and review their past games.
"We saw the potential of our team, and we believe that playing chess will build our self-confidence and teamwork", - adds Cabangal.
To learn more about the Chess for Freedom Programme and the second Intercontinental Online Chess Championship for Prisoners, please visit the official website of the initiative: chessforfreedom.fide.com/