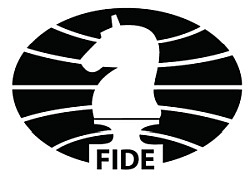 Dear players,
As you know, due to force majeure (the introduction of additional measures by the government of Kazakhstan in connection with the outbreak of the omicron virus), the Rapid and Blitz World Championships planned for Kazakhstan in December 2021 were cancelled and moved to a different location.
Some players were unable to change or get a reimbursement for the flights they had already booked. Although legally, FIDE is not liable for this cancellation, we have done our best to find additional resources to cover those expenses and compensate players for their loss.
We are happy to announce now that FIDE will cover these expenses for all players who:
1) were included in the official list of participants, regardless of whether they had previously informed FIDE about their financial loss.
2) were not included in the official list of participants, as long as they had reported their intention to participate and the losses in which they had incurred.
We request all players in this situation to confirm the total amount of the loss by filling out the online form: worldrapidandblitz.fide.com/reimbursement
In cases where the player has received a partial refund, we will probably get back to you requesting additional information. Reimbursements will be made within 10 days once all the relevant information has been collected by FIDE.
The deadline to request reimbursement is September 30, 2022.