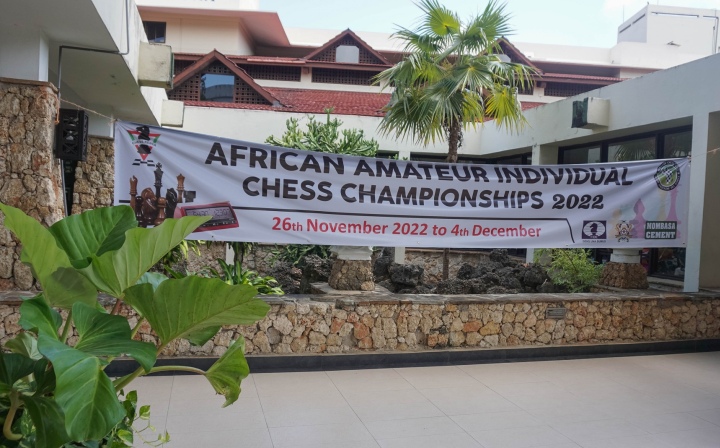 The seventh edition of the African Amateur Individual Chess Championship is taking place at the Mombasa Continental Resort, Kenya. The event attracted a total of 93 players from 15 federations, the highest attendance in the event since its inception in 2015 in Matola, Mozambique.
The Open section has three groups: the U2300, U2000 and U1700, while the Ladies' section has the U1700 and a combined U2300 & U2000.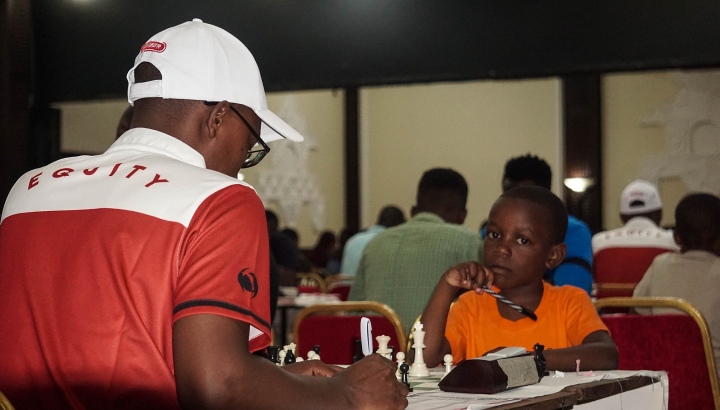 In round two, 17-year-old wonderboy Robert "McLigeyo" Oluka, rated 1786 took an early lead as he upset top seed FIDE Master (FM) Abubaker Tagelsir of Sudan, rated 2231 in the toughest section, the Under 2300 open. McLigeyo is fresh from the African Junior Chess Championship in Algeria earlier this month, where he finished 5th overall in the open section tying on points with the third and fourth players losing out on tie-break points.
In the combined 12-player sections of women Under 2000 and 2300, the reigning Kenya National Chess Champion Woman FIDE Master (WFM) Sasha Mongeli maintained the lead with maximum points in a category Kenya is highly tipped to scoop big fielding a total of seven players. Sasha stopped Uganda's Milly Takali and Zambia's Naomi Mwale in rounds one and two, respectively.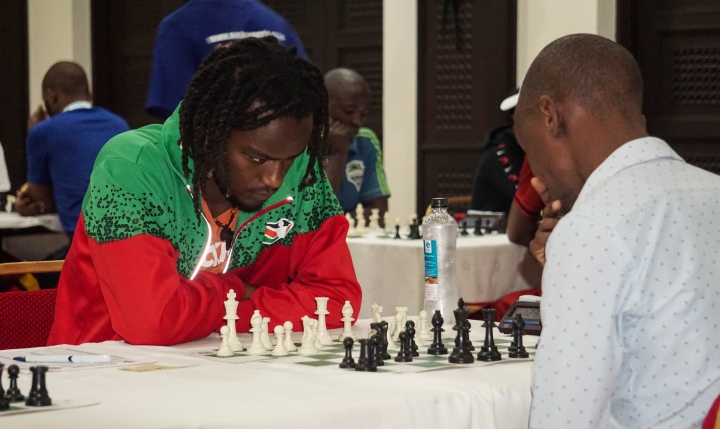 In the Under 2000 open section, the eighth seed Faruk Karim Kizza of Uganda, is in the lead with maximum points in the 22-player section that includes second seed Kenya reigning men champion Martin Njoroge. Njoroge, rated 1973, survived a very bad position to force a draw against Sudan's Hussain Abdalla, rated 1889, to place seventh currently with 1.5 points in the 9-round event.
In the women Under 1700 category, top seed Olympiad debutant Jully Mutisya of Kenya is in the lead with maximum points and faces second seed Safinah Mugide of Uganda in round three.
In the Under 1700 open section, the 34-player tournament the third seed Calvin Ntumwa of Uganda grabbed the lead after scoring two straight victories. In round two, there was a major upset when Kenya's Zadock Nyakundi, rated 1569 beat the top seed Leornard Nghifikwe of Namibia, rated 1699, to obtain a precious win and Elo rating points. Other upsets in round two were Kenya's 16-year-old Candidate Master (CM) Aguda Lwanga (1575) holding the second seed Dahir Mahad (1695) of Somalia and Kenya's rising 14-year-old Jamie Kanango (1357) toppling his experienced compatriot Thomas Nzioki (1662).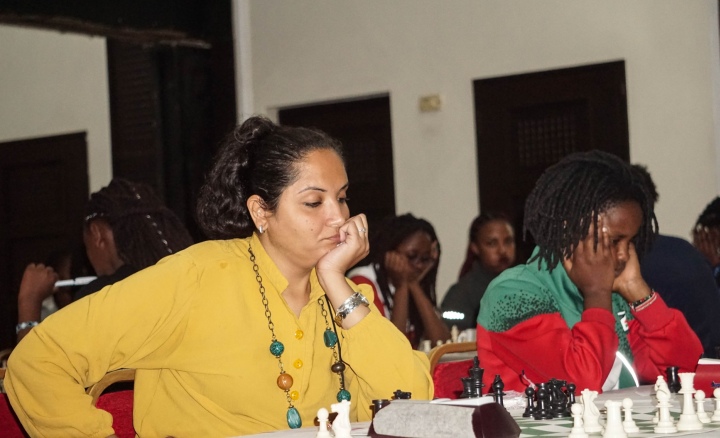 In round three action among top games, veteran CM Benjamin Magana faces Ugandan FM and second seed Haruna Nsubuga on Board 1, and Oluka plays compatriot Samuel Wafula on Board 2. In women Under 2300, Sasha takes on WFM Gloria Nansubuga of Uganda on Board 1, while Kenya's 2021 World Amateur Woman Under 1700 champion Madelta Glenda is pitted against Linda Shaba of Zimbabwe on Board 2.
Text and photos: Chess Kenya