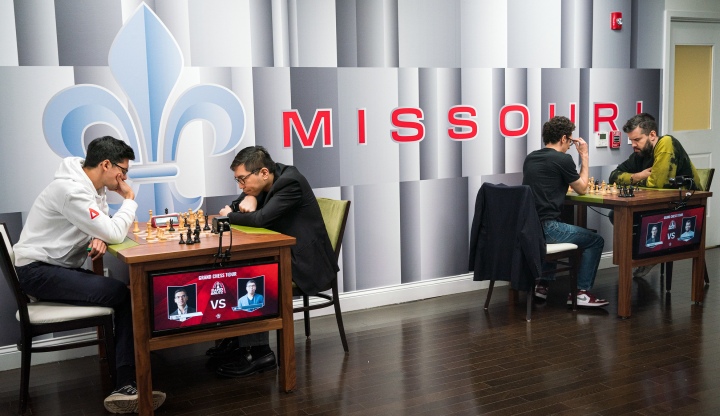 The 2023 Saint Louis Rapid and Blitz kicked off on Novermber 14 with the first three rounds of rapid action, as the Grand Chess Tour makes its fourth stop of the year.
Both events feature a 10-player round-robin format, with a time control of 25 minutes plus 10 seconds increment for the rapid, and five minutes with a 2 second increment for the blitz. The rapid scoring is doubled, with 2 points earned for each win, 1 point for a draw, and 0 for a loss.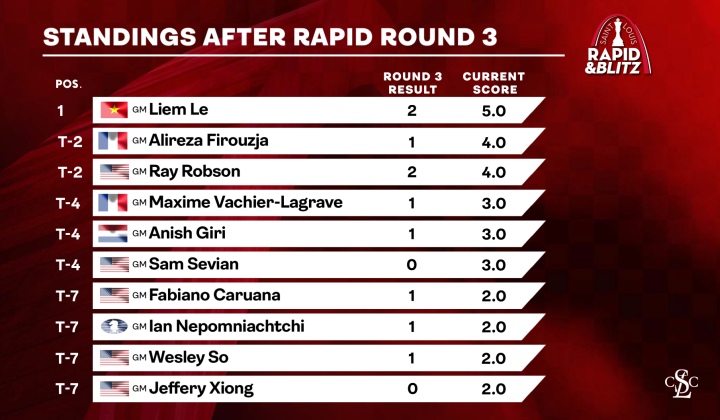 After the first day of play, wildcard GM Le Quang Liem leads the field with 5.0/6, with GMs Alireza Firouzja and Ray Robson tied for second with 4.0/6.
The opening of the event coincided with the World Chess Hall of Fame inductions of grandmasters Bent Larsen, Lajos Portisch, and former Women's World Champion Susan Polgar, hosted at Webster University.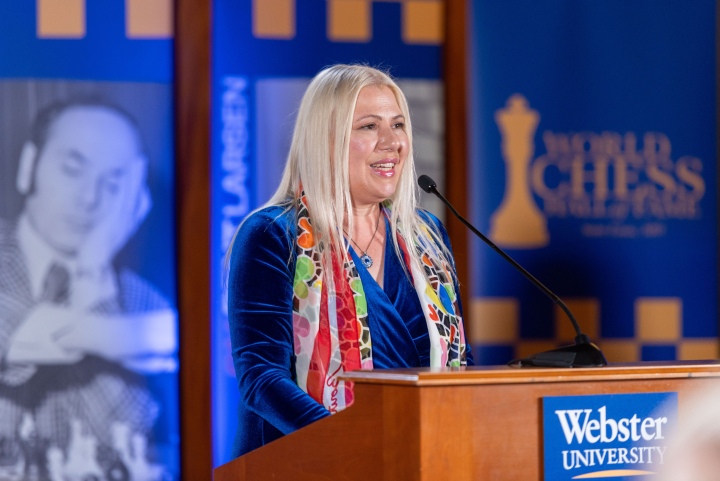 Susan Polgar gives her induction speech. | Photo courtesy of Saint Louis Chess Club, Crystal Fuller
RAPID | ROUNDS 1-3
Liem's campaign started off strong with a win over GM Wesley So, as a nice tactic allowed Liem to win the exchange along with the game: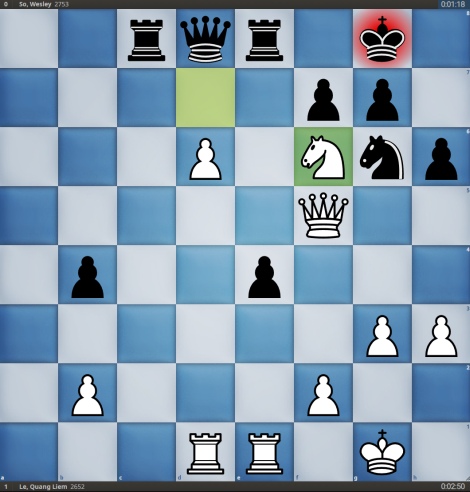 Liem-So: 40.Nf6+! followed By d6-d7 would soon force resignation.
Another big win was scored by Firouzja, who took down Caruana thanks to a powerful exchange sacrifice as Black: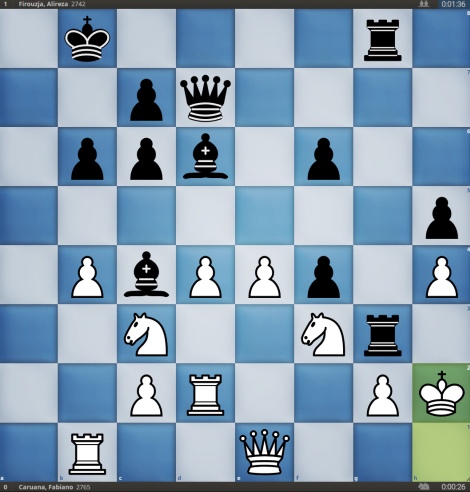 Caruana-Firouzja: 29…Rxf3! 30.gxf3 Rg3! left White dead lost to the kingside attack.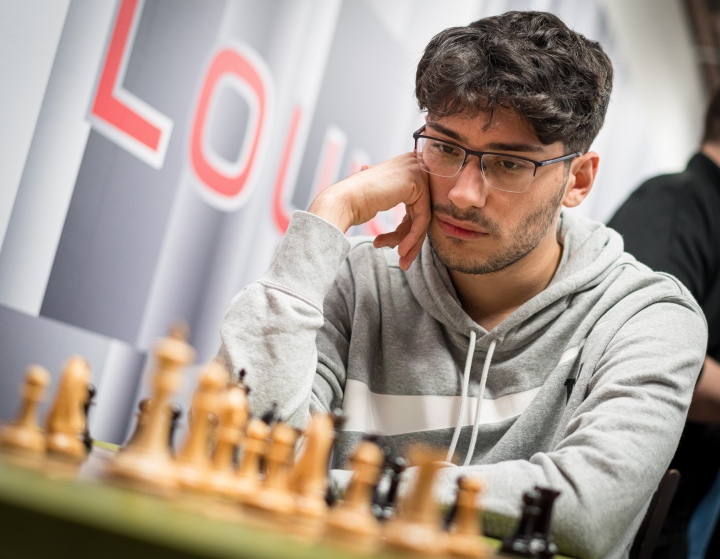 Reigning champion Firouzja started off with a huge win over Caruana. | Photo courtesy of Saint Louis Chess Club, Lennart Ootes
Meanwhile GM Sam Sevian stunned GM Ian Nepomniachtchi with a fantastic rook sacrifice that left Nepo's king wide exposed: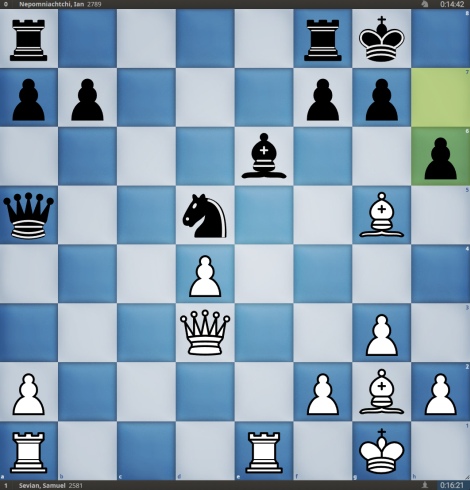 Sevian-Nepomniachtchi: After 18.Bxh6! gxh6 was answered with 19.Rxe6!, upgrading to a full rook sacrifice in order to mate Black's king.
After all games were drawn in the second round, with Liem spoiling a winning position against Robson, the number one player from Vietnam scored another victory in Round 3 against GM Jeffery Xiong, taking the lead thanks to some fine technical play in the endgame.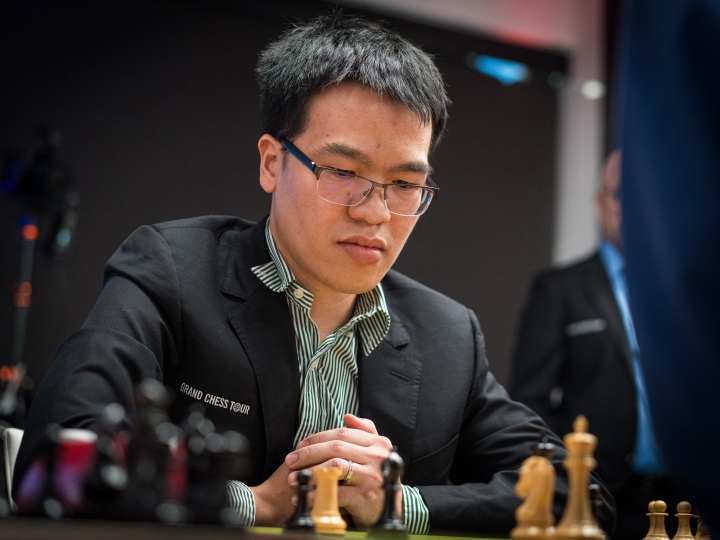 A surprise leader, but Liem is a former World Blitz Champion. | Photo courtesy of Saint Louis Chess Club, Lennart Ootes
The only other winner in the last round of the day was Robson, who got the better of some serious complications against Sevian to find himself tied for second place: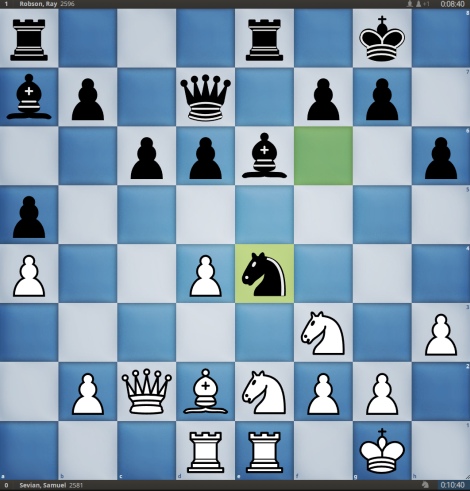 Sevian-Robson: 18…Nxe4! lead to some very unclear tactics after 19.Bxa5 Bxh3!?, which eventually turned in Robson's favor.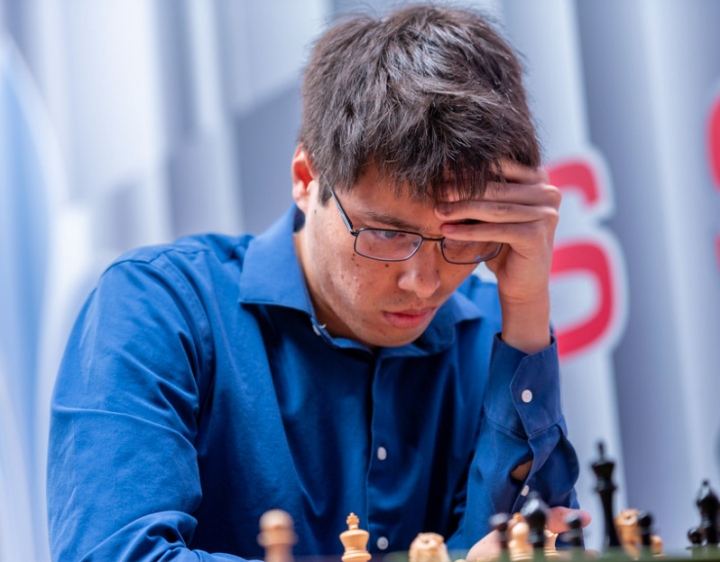 A Saint Louis local, Robson started the event with two draws and a win. | Photo courtesy of Saint Louis Chess Club, Crystal Fuller
The 2023 Saint Louis Rapid & Blitz continues tomorrow, November 15th, starting at 1:00 PM CDT. Catch all the action live with grandmaster commentators Yasser Seirawan, Peter Svidler, and Tania Sachdev on uschesschamps.com and on the Saint Louis Chess Club's YouTube and Twitch.tv channels.
Written by IM Kostya Kavutskiy
Photos: Lennart Ootes and Crystal Fuller
Official website: grandchesstour.org/2023-grand-chess-tour/2023-saint-louis-rapid-blitz