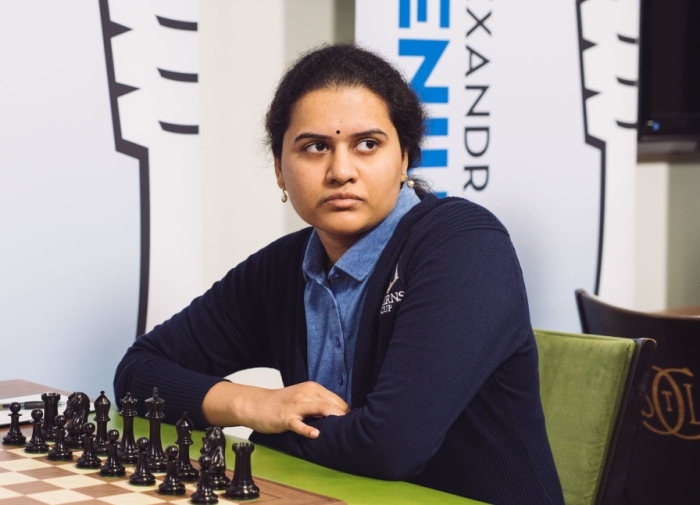 Photo: Austin Fuller
FIDE March 1 rating list
All Top-100 lists
All rating lists - download
February was a quiet month for the top players as most of them are intensively preparing for the upcoming Candidates tournaments in Yekaterinburg. As a result, the top-10 Open remained almost the same. There were some up and down movements in the middle and lower echelons of the top-100 Open though caused by the Gibraltar Masters (the results of this tournament were calculated only in February), Prague International Chess Festival and Aeroflot Open.
OPEN TOP-10
1.Magnus Carlsen – 2862 (0)
2. Fabiano Caruana – 2842 (0)
3. Ding Liren – 2805 (0)
4. Alexander Grischuk – 2777 (0)
5. Ian Nepomniachtchi – 2774 (0)
6. Levon Aronian – 2773 (0)
7. Wesley So – 2770 (0)
8. Maxime Vachier-Lagrave – 2767 (-3)
9. Teimour Radjabov – 2765 (0)
10. Shakhriyar Mamedyarov – 2764 (-6)
Shakhriyar Mamedyarov lost 6 rating points in Gibraltar and slid down to 10th position. It allowed Maxiam Vachier-Lagrave and Teimour Radjabov to move up one notch. Out of all the Candidates, only Kirill Alekseenko and Wang Hao opted to play in Gibraltar Masters most likely with training purposes. The former picked up four rating points whereas the latter lost the same amount.
Biggest gains
David Paravyan – 2653 (+24)
Andrey Esipenko – 2672 (+18)
Pavel Eljanov – 2672 (+16)
Jorden Van Foreest – 2678 (+11)
Rauf Mamedov – 2654 (+11)
Rinat Jumabayev – 2654 (+11)
Sam Shankland – 2691 (+8)
Karen Grigoryan – 2662 (+8)
Vladimir Fedoseev – 2678 (+7)
Francisco Vallejo Pons – 2710 (+6)
Pentala Harikrishna – 2719 (+6)
Ferenc Berkes – 2661 (+6)
David Anton Guijarro – 2703 (+6)
The winners of Gibraltar Masters David Paravyan and Andrey Esipenko are two biggest stars in this category (within the top-100 Open) gaining 24 and 18 points respectively. After the event in Gibraltar Andrey turned in a decent performance in the Challengers tournament at the Prague International Chess Festival where he tied for the second place. Subsequently, Esipenko moved up in the top-100 Juniors list where he occupies 4th position.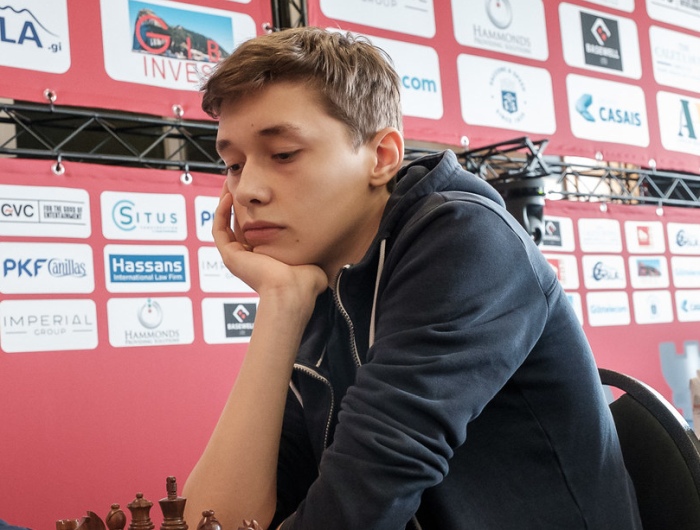 Photo: John Saunders
Pavel Eljanov picked up 16 points playing for two Israeli teams in the local championship and PRO League and mounted to 67th position in the top-100 Open. Despite a slow start in the Prague Challengers Jorden Van Foreest won the event, accumulated 11 rated points and continues his ascending in the rating list.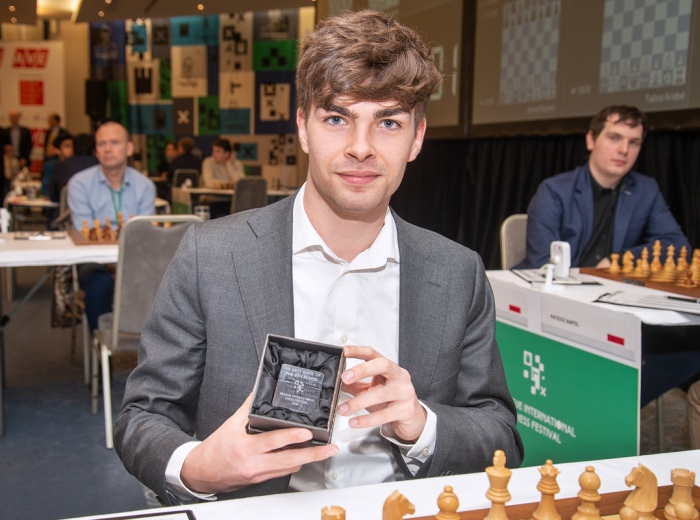 Photo: Vladimir Jagr
Rauf Mamedov and Rinat Jumabaev tied for first place in Aeroflot Open 2020 and synchronously netted 11 rating points each. The winner of the event, 14-year old whizz-kid Aydin Suleymanli is still way beyond the top-100 Open but it's safe to say that we will see him there in the nearest future.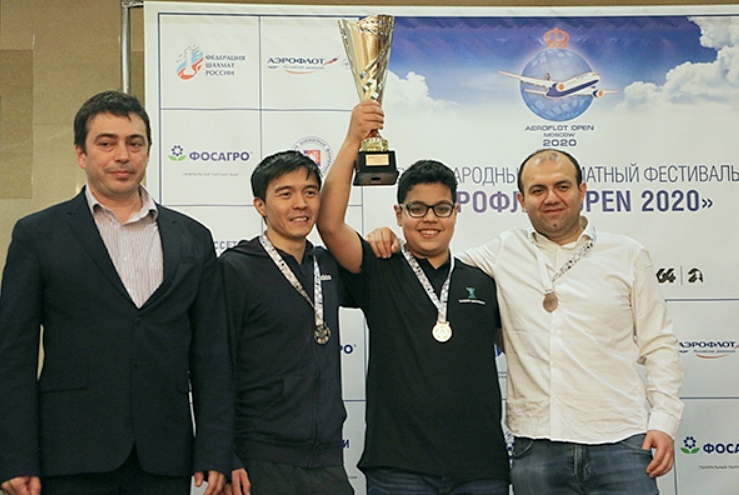 Photo: Eteri Kublashvili
Vladimir Fedoseev came by 7 rating points after his good run in Bundesliga, whereas Karen Grigoryan got rewarded with 8 rating points for his victory in the Santiago Masters (Santiago de Campostella, Spain). Sam Shankland and David Anton Guijarro picked up some points in the Prague Masters.
Welcome to top-100
It is no coincidence that all our three newcomers did well in the "Biggest gains" category. Rauf Mamedov is no stranger to the top-100, whereas David Paravyan and Rinat Jumabayev are making their debut in this elite club.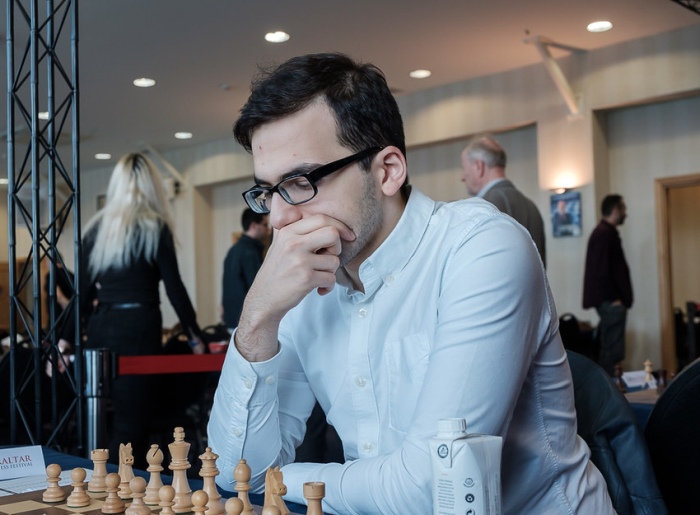 Photo: John Saunders
The Cairns Cup 2020 became the centerpiece in women's chess February calendar. The event saw another triumph of Humpy Koneru, who won or tied for the first place in three elite tournaments in a row. Consistency at the very high level always pays off – the Indian GM overtook the reigning World Champion Ju Wenjun and now sits on the second position in the top-100 Women rating list.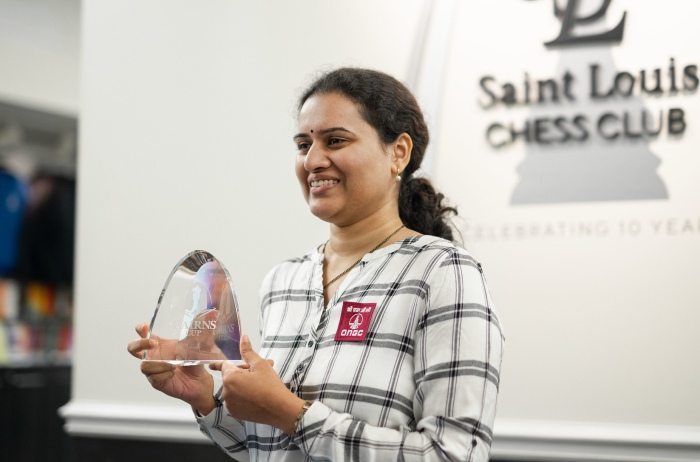 Photo: Austin Fuller
This year the Aeroflot Open became a real breeding ground for young players. Indeed, two youngsters really shined at the end of February in Moscow. Aydin Suleymanli not only took the title but also improved his rating by a whopping 38 points. This substantial increase means 31 positions up in the top-100 Juniors. Meanwhile, Bharath Subramaniyam finished one point behind the winner but also netted impressive 35 points.