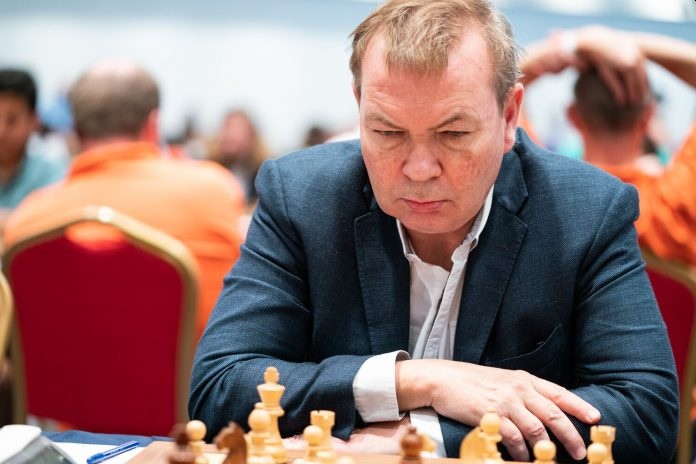 The Icelandic Championship will start this Saturday, August 22. The event will be played in the town of Gardabaer which incidentally was also the venue when GM Margeir Petursson last played in the event, way back in 1996! Many people are looking forward to his participation as one of the old guards of Icelandic chess. Margeir will have a tough task though as he will be among five grandmasters participating in the event which is a 10-player round-robin.
The top seed is GM Hjorvar Steinn Gretarsson (2579) who will look to capture his first Icelandic Championship and hopes to do so in his hometown.
The event features several former champions: GM Throstur Thorhallsson (2012), IM Gudmundur Kjartansson (2014 and 2017) and GM Helgi Gretarsson (2018). Their chances for the title increased after the withdrawal of a 13-time Icelandic champion GM Stefansson.
Also in the field will see GM Bragi Thorfinnsson who once again has to face his brother, IM Bjorn Thorfinnsson. Finally, some young players including IM Dagur Ragnarsson, FM Vignir Vatnar Stefansson, and Gauti Pall Jonsson will seek to make their mark on the championship.
The tournament was originally supposed to be held in late March but like so many things was put on hold because of Covid-19. The Icelandic chess federation in co-operation with local authorities has got the green light to go ahead with the event as chess and other sporting events are getting exempted from the current social restrictions.
The Challengers group will also be played at the same time, but in a different venue due to restrictions. No spectators are allowed and there will be some strict rules applied in terms of sanitation and other regulations. The event will be streamed locally.
Official site: https://skak.is/skakthing/