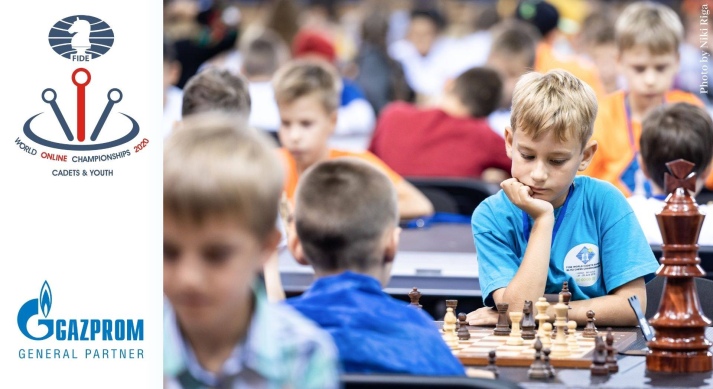 The final knockout stage of the FIDE World Cadets & Youth Rapid Championships starts on Saturday, December 19. The event comprises five different age groups: U10, U12, U14, U16, and U18. The participants are competing in two sections: girls, and open.
1,380 young chess players from 114 different countries, divided into three groups (Africa, America, and Asia) took part in the preliminary stage to qualify for the knockout stage.
Each age group at the knockout stage will have a separate 16-player tournament. Each match consists of two "15+10" games and the Armageddon, if necessary. The 160 participants represent 50 countries and there are as many as 89 titled players taking part, including 8 GMs, 2 WGMs, and 16 IMs USA (23 players), India (16), and Russia (15) have the highest number of representatives.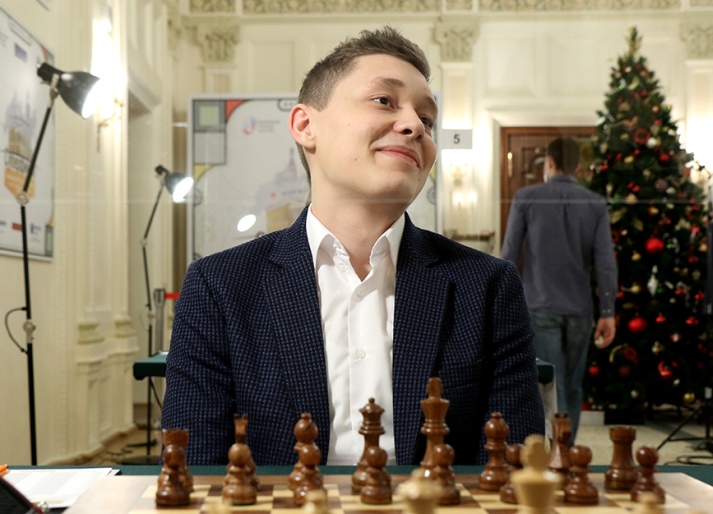 The highest-rated participant Andrey Esipenko (Russia) Photo: Eteri Kublashvili
FIDE President Arkady Dvorkovich greeted the participants of the FIDE Online World Cadets & Youth Rapid Championships: "Dear friends, it is my pleasure on behalf of FIDE to welcome you at the final stage of the World Online Cadets and Youth Championships…. It is my honor to greet you today and wish you good luck at the final stage of the tournament and wish you good luck."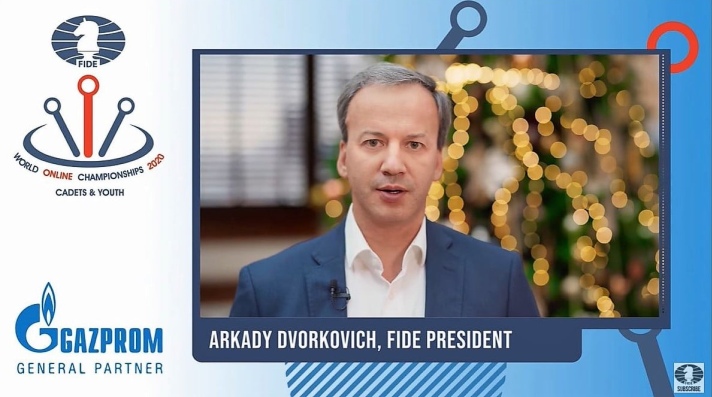 Don't miss a chance to cheer for your favorites, tune in at 3 pm CET to follow all the action live on our YouTube channel together with GM Evgeny Miroshnichenko: https://www.youtube.com/fidechannel
Official website: http://www.world2020.ge/
General Partner: PJSC Gazprom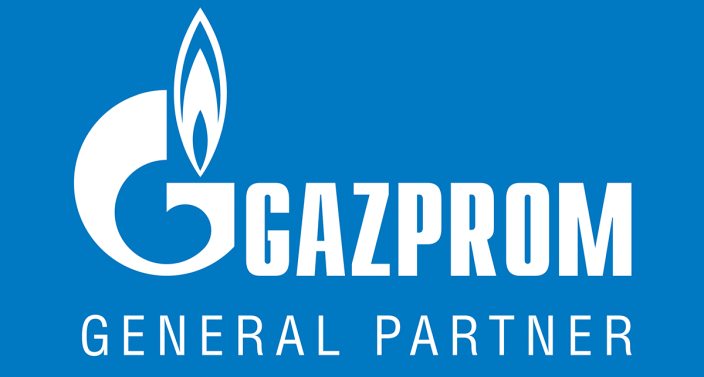 About Gazprom:
Gazprom is a global energy company focused on geological exploration, production, transportation, storage, processing and sales of gas, gas condensate and oil, sales of gas as a vehicle fuel, as well as generation and marketing of heat and electric power. Gazprom is the global leader measured by the amount of reserves and volumes of gas production. Gazprom sells gas to Russian consumers and exports gas to over 30 countries within and beyond the former Soviet Union. Gazprom is the biggest gas supplier to Europe. Gazprom is among the top three oil and gas condensate producers in the Russian Federation, ranking number one in Russia in terms of electricity generation among thermal generation companies and in terms of thermal energy generation.
More information: www.gazprom.com
Contact: pr@gazprom.ru