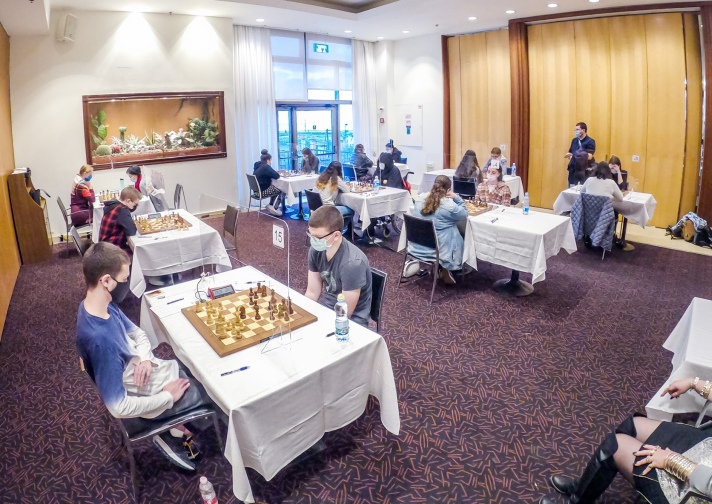 After being postponed twice due to the Corona restrictions, the 40th edition of the Israeli Championships is underway (March 7-15) in hotel "Leonardo Plaza" Haifa under the auspices of Mifal Hapais national lottery and Haifa Municipality. The total prize fund amounted to 100,000 NS with the first prize of 20,000 NS. Among the distinguished chess guests attending the opening and greeting the participants were Dr. Zvika Barkai, chairman of the Israeli Chess Federation, Gil Boruchovsky, general director of the federation, and GM Emil Sutovsky, FIDE Director General. Hili Tropper, minister of culture and sports sent also greeted the participants via video link.
Open Section
32 players including 10 GMs and 6 IMs are competing in the open section with 6 past champions among them. The eldest player is 70-year-old IM Nathan Birnboim, 3-time Israeli champion (1980,1976, and 1986). The other 5 past champions are GM Yehuda Gruenfeld (1982, 1990); Gad Rechlis (1988); Ilya Smirin (1992, 2002); Tamir Nabati (2013, 2016) and Victor Michalevski (2014). Among notable absentees are the reigning champion Alon Greenfeld (1984 and 2018) and Maxim Rodshtein (2006).
Gifted young talents that qualified from the preliminaries are having a decent chance to gain quality competitive experience and to score norms for international titles. A very experienced IA Almog Burstein serves as the tournament director. All players and officials are vaccinated as is the case with the majority of the Israeli population.

Ido Gorshtein
The opening rounds found most players still out of their normal form, seemingly due to their forced and lasting absence from real tournaments and possibly an overdose of online accelerated and somewhat superficial alternatives. Quite a few blunders and consequent upsets were witnessed in the first four rounds resulting in surprising defeats of experienced grandmasters against ambitious juniors. The top-rated player GM Tamir Nabaty had a good start beating past champions Birnboim and Gruenfeld and then young FM Yeshaayahu Tzidkiya, after the latter scored surprising wins against GMs Smirin and Rechlis from inferior positions.
In Round 4 it was Nabaty's turn to spoil a better position and lose to young FM Ido Gorshtein. Smirin suffered his second defeat, this time against another young Ohad Kraus. GM Nitzan Steinberg also capitulated twice facing junior players: FM Erez Kupervaser in Round 1 and IM Eytan Rozen in Round 4.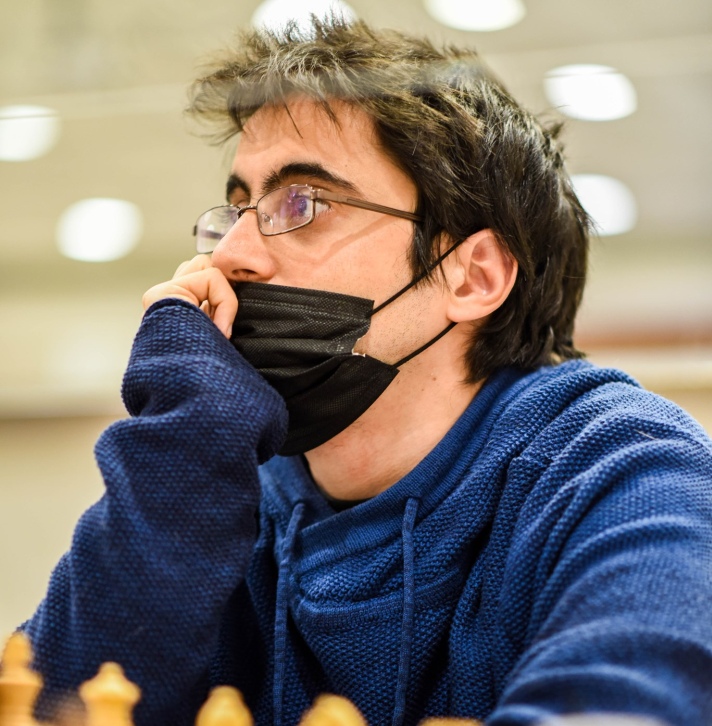 Tamir Nabaty
After four rounds FM Ido Gorshtein emerged as a surprising leader with 3.5 points, a half-point ahead of GMs Tamir Nabaty, Ori Kobo, Avital Boruchovski, and David Gorodetsky sitting on 3 points.
Women's section
Fourteen ladies are taking part in the 33rd edition of the women's section. The reigning champion IM Yuliya Shvaiger is a clear favorite given the absence of all other members of the national team: WGM Marsel Efroimsky and WIM Michal Lahav (champion in 2016) opted to compete in the open section. Former champions Masha Klinova and Olga Gutmakher are also missing.
Another past champion Shlomit Vardi (won the title in 1986), faced her daughter Adi Federovsky in Round 2. The family match ended peacefully pretty fast. WIM Ilana David, the Israeli champion of 1980 performs the duties of the tournament director. After two fairly normal opening rounds, the first unexpected result was recorded in Round 3. Those who expected Yuliya Shvaiger's easy walk to another title were disappointed, at least temporarily, as she fell to the second-rated 17-year-old WFM Michelle Katkov, whose FIDE-rating is 250 points lower.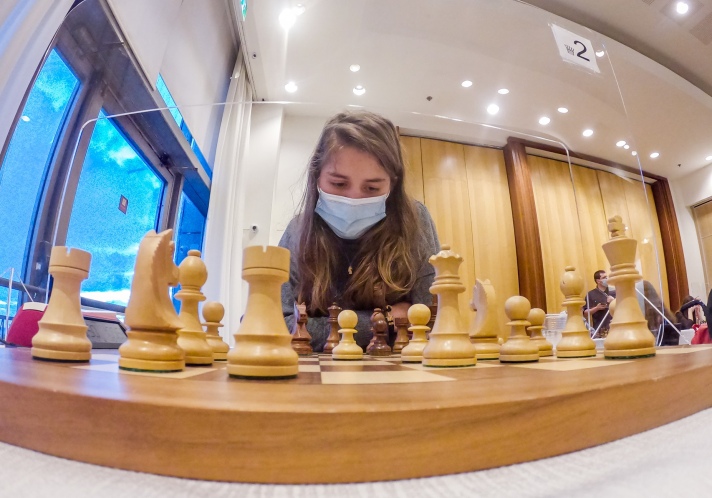 Michelle Katkov
After four rounds of play, she is leading the field with 3.5 points, a half-point ahead of Yuliya Shvaiger, Nadejda Reprun, and Adi Federovsky.
Text: Yochanan Afek
Photo: Dorit Ritvo Wolfoviz