| | |
| --- | --- |
| Arkady Dvorkovich at the European Club Cup | |
Friday, 19 October 2018 18:08




FIDE President Arkady Dvorkovich attended the closing ceremony of the European Club Cup and presented awards to its winners. The European Club Cup became the first official chess event Mr. Dvorkovich visited since he was elected FIDE President at the General Assembly in Batumi, Georgia on October 03, 2018.

The European Club Cup completed in Porto Carras, Greece, on October 18.

In the final round, Mednyi Vsadnik from Russia defeated Valerenga Sjakklub from Norway and became the winner in the Open section. AVE Novy Bor from the Czech Republic remained in the second place due to the inferior tie-break results. The Russian club Molodezhka won the bronze medal.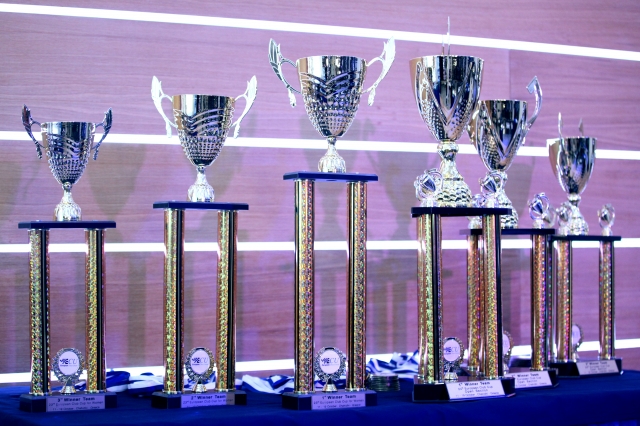 Cercle d'Echecs de Monte-Carlo won the Women's event and became the seven-time winner of the European Club Cups. The Georgian team Nona earned the silver medal. The match for the third place between Ugra and SSHOR finished in a draw. Ugra won the tie-break 2.5-1.5 and won the bronze medals.

The 34th European Club Cup and the 23rd European Women's Club Cup took place on October 22-18 in Porto Carras, a seaside resort in Halkidiki, Greece.

73 chess clubs, with players coming from 47 European federations, competed in this event (61 in the Open section and 12 in the Women's section).

Official website: eurochess2018.com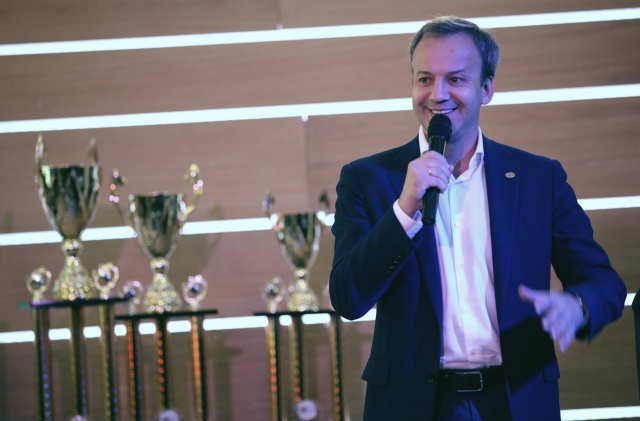 FIDE President Arkady Dvorkovich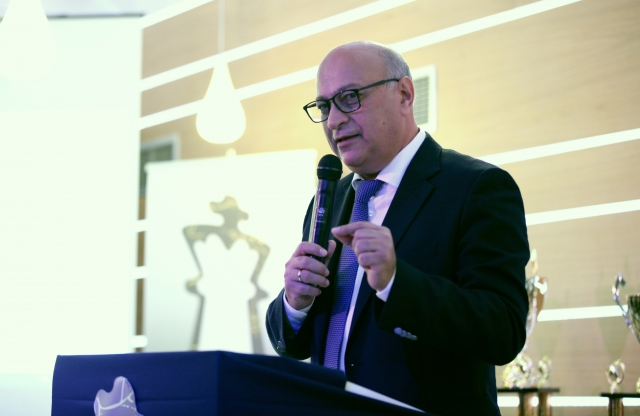 ECU President Zurab Azmaiparashvili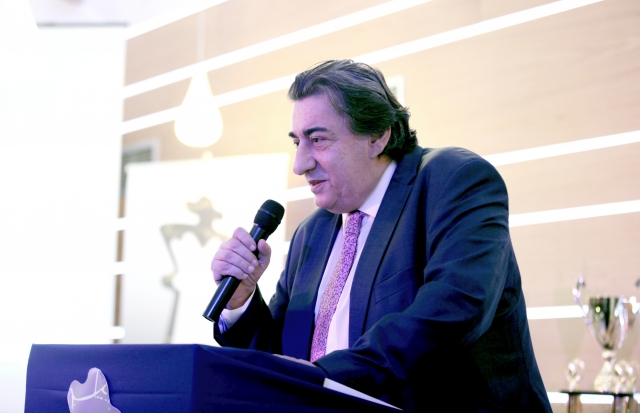 President of the Greek Chess Federation Georgios Makropoulos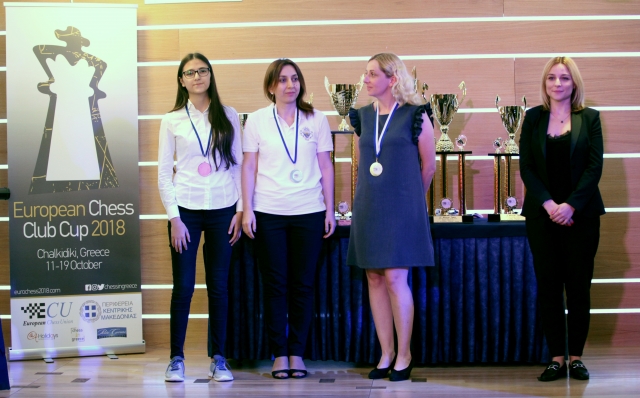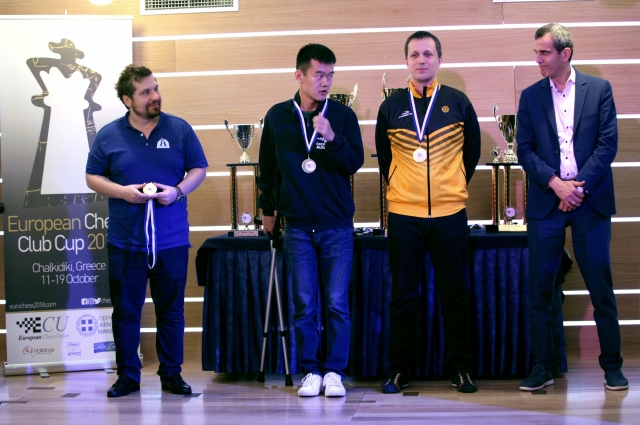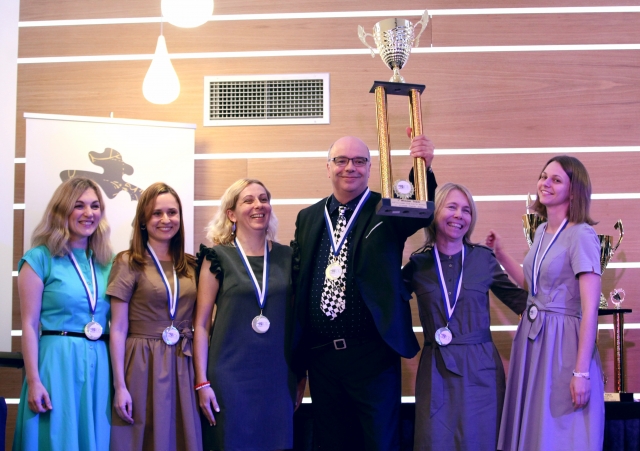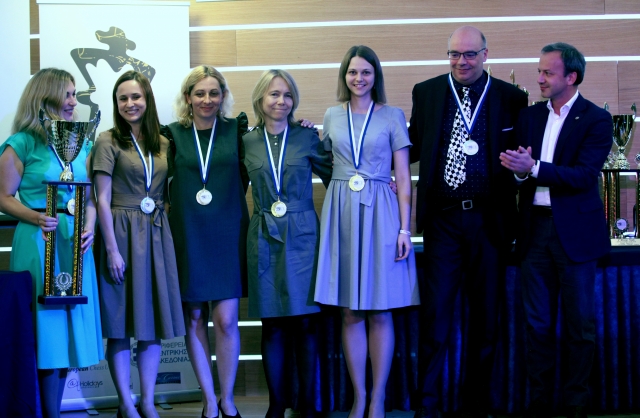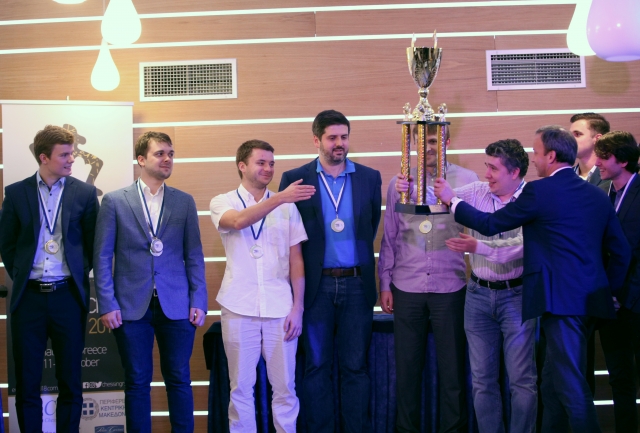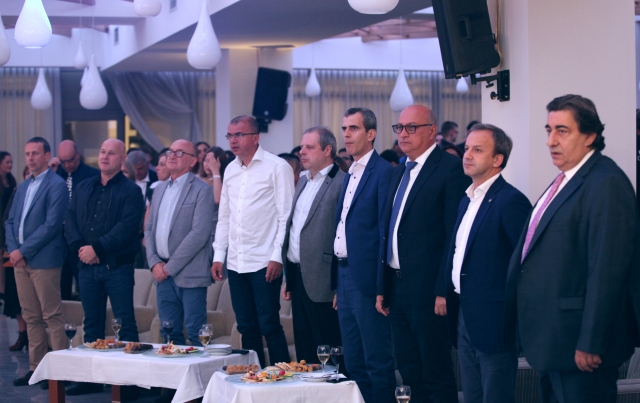 Report and photos by Anastasia Karlovich