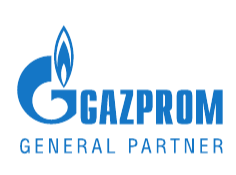 Gazprom is a global energy company focused on geological exploration, production, transportation, storage, processing and sales of gas, gas condensate and oil, sales of gas as a vehicle fuel, along with generation and marketing of thermal and electric power.
Gazprom has the largest reserves and output of natural gas in the world. The Company supplies gas to consumers in Russia and more than 30 countries around the globe, and is the biggest exporter of gas to Europe. In addition to being one of Russia's top three producers of oil and gas condensate, Gazprom is the number-one producer of electric power among Russian heat generating companies and the domestic leader in thermal power generation. Gazprom devotes great attention to implementing socially significant projects in the fields of culture, arts, education, healthcare, and sports.
In 2020, the Company served as a general partner at three chess tournaments organized by the International Chess Federation (FIDE). Gazprom has supported the First Online Chess Olympiad, the Online World Cadets and Youth Championship and the First Online Chess Olympiad for People with Disabilities.