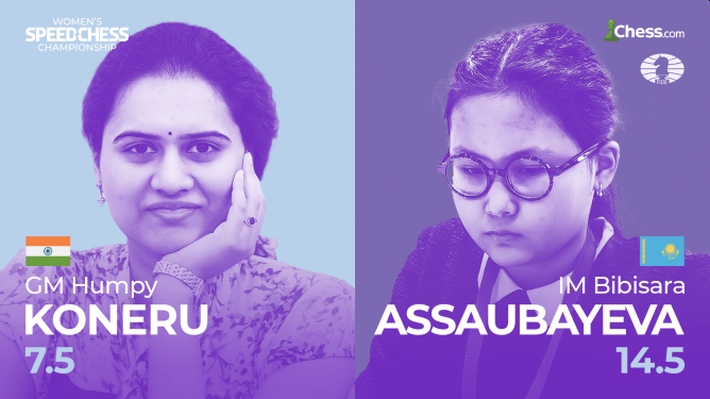 Bibisara Assaubayeva (KAZ) turned in a dominating performance in the first Round of 16 match against Humpy Koneru (IND) and advanced to the quarterfinals of the WSCC 2021 Main Event. The youngest participant in the field (Bibisara is just 17), who had qualified for the main event, won all three segments (5+1, 3+1 and 1+1) of the duel against the top-rated opponent. Bibisara was particularly strong in the fastest 1+1 stage to finish the match comfortably 14½ : 7 ½ .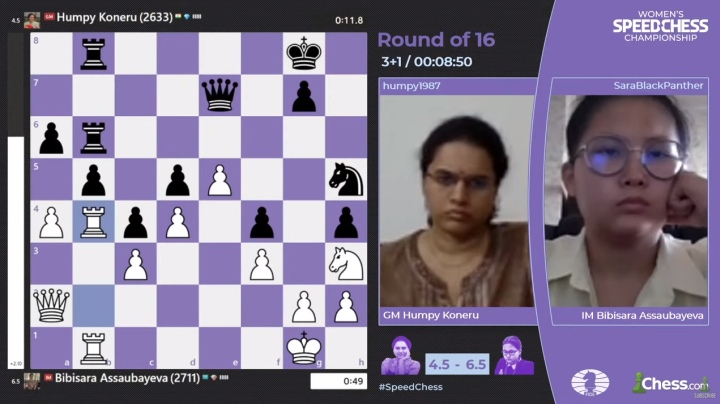 In the second Round of 16 match scheduled for June 13 - Katerina Lagno takes on Valentina Gunina.
The FIDE Chess.com 2021 Women's Speed Chess Championship is an online competition for titled female players. The qualifiers for the event took place from May 28-June 6, while the main event runs from June 10 to July 3. Players are battling for their share of a total prize fund of $66,000.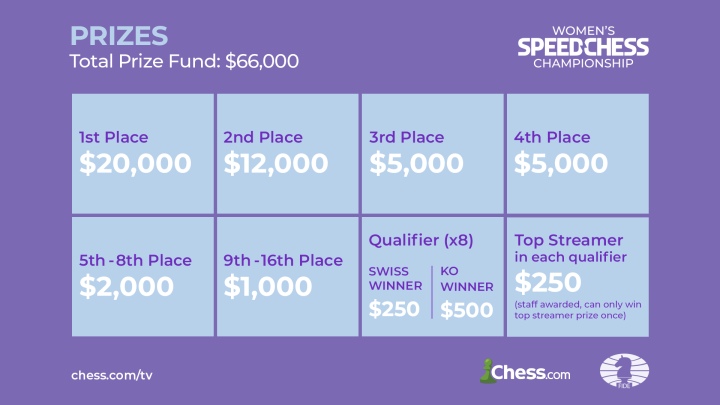 Fans can follow the FIDE Chess.com Women's Speed Chess Championship by watching the live broadcast with expert commentary on Chess.com/TV and Chess.com's Twitch channel. They will also be able to enjoy the event through Chess.com's Events page (https://www.chess.com/events).
More info and a full schedule of the FIDE Chess.com Women's Speed Chess Championship can be found here.