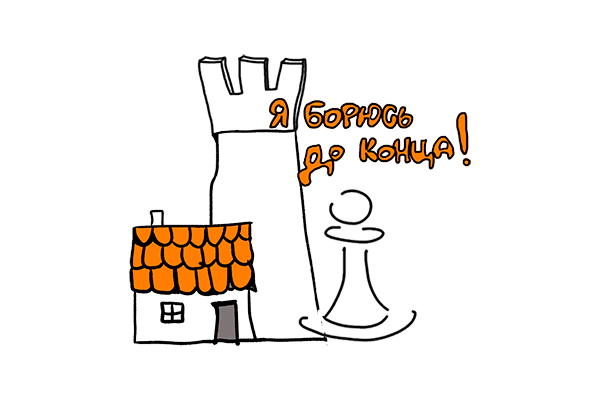 The corporate chess championship fundraising for critically ill children will see its second edition in spring. Held in partnership with the Chess Federation of Russia, the "I Fight to the End!" tournament is a fundraiser for the Lighthouse Charity Foundation. This organisation offers help to critically ill children and young adults under 25 by supporting children's hospices in Moscow and the Moscow region. Around one thousand families get help through the Foundation's programmes and projects.
The first edition of the "I Fight to the End!" championship was organised a year ago. In addition to the tournament, Daniil Dubov gave a chess masterclass at the Lighthouse Children's Hospice in Moscow. Seventeen kids participated in a simultaneous exhibition with the grandmaster.
There will be five separate tournaments in the 2022 championship, played according to the Arena system on Lichess.org. Each tournament will last 90 minutes, and a participant may play an unlimited number of blitz games during this time. Read more about the system of play below*. The match days are 4, 6, 8, 11, and 13 April 2022, from 7 till 8:30 PM Moscow time.
Employees of various organisations are entitled to take part in the event. One team consists of three participants. The entrance fee from a team is 50,000 rubles. You can find the registration form and the contact emails in the Regulations (click to download), articles 6 and 7.
The winners and medalists of five tournaments will be determined by the individual and team placings. The winners will get diplomas, cups, and memorable gifts.
*More about the Arena tournament format:
The time control is 3 minutes plus 2 seconds increment per move. There will be 2 points for a win, 1 point for a draw, and 0 for a loss. If a player wins two games in a row, a doubling of points will be activated, and a flaming sign will reflect it. The following games will bring twice as many points while a player continues on the winning streak. Thus, a victory will fetch 4 points, draw 2 points and "blow out the flame" (stopping the streak), while a loss will simply stop the streak. For example, two wins followed by a draw will bring 6 points: 2 points for the first win, 2 for the second (after which the winning streak is activated) and 2 for a draw (because the points get doubled while on a winning streak).