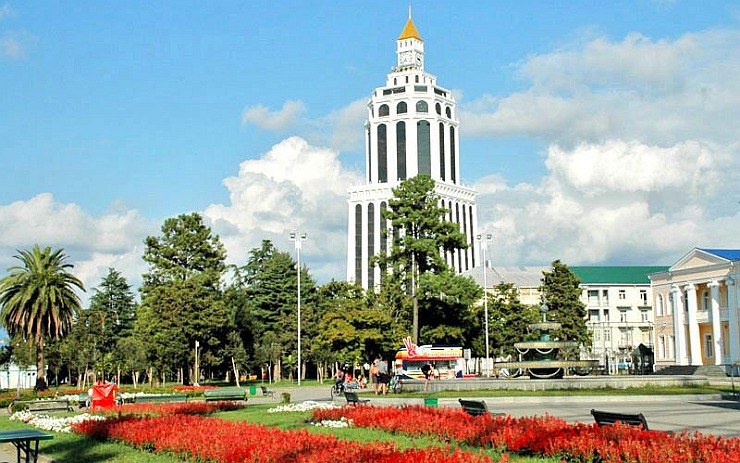 European Team Chess Championship 2019 kicked off in Batumi, Georgia. Stretching over 10 days, the event takes place 23rd October – 3rd November in the 5-star Hotel Sheraton.
Forty teams in Open section and thirty-two squads in Women section will play 9 rounds (Swiss system), with the time control of 90 minutes for 40 moves + 30 minutes for the rest of the game, with 30 seconds increment for every move played, starting from the move one. October 29 is a free day. Each team consists of five players (four main and one reserve player).
The defending champion Azerbaijan did not manage to bring the strongest lineup (the World Cup champion Teimur Radjabov opted not to play) but still is among the top contenders. Despite not enlisting its top players the Russian team is entering the competition as the rating-favorite (average rating 2722) and will try to repeat its success from four years ago in Reykjavik.
In the Women section, the champion of the last two events Russia recruited all the best and tops the list of the rating favorites followed by Georgia and Ukraine.
Top-5 rated teams:
Open
1. Russia (2722)
2. England (2690)
3. Poland (2688)
4. Azerbaijan (2679)
5. Armenia (2676)
Women
1. Russia (2529)
2. Georgia (2451)
3. Ukraine (2419)
4. Poland (2397)
5. Azerbaijan (2383)