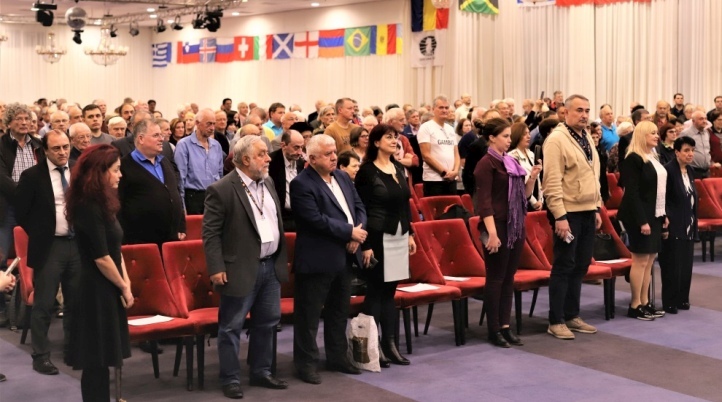 FIDE is pleased to announce an increase in the prize fund for the World Senior Individual Chess Championship 50+ 65+, to be held from November 14-27, 2022, in Assisi, Italy. The FIDE World Senior Chess Championships were cancelled in 2020 and 2021 due to the pandemic, given the vulnerability of this age group to COVID-19, but now it returns to the board under strengthened safety measures.
In total, this event will receive €20,000 of extra funding from FIDE, with €17,000 going directly to increase the prize fund and €3,000 to strengthen the existing fair-play measures. Thanks to this addition, the event will reach a record prize fund of € 37,000. Below you can find the detailed distribution and other details about the event.
With this move, FIDE keeps expanding its support for senior players, and it complements the annual grants given every year to distinguished players, coaches, arbiters and organizers aged 65+ who are facing an unstable financial situation.
"We find it essential to provide the older generation with decent conditions and worthy prizes in FIDE events. Chess contributes to mental longevity, and we are happy to see thousands of senior players proactively competing in various chess competitions on a club and professional level," says FIDE President Arkady Dvorkovich.
The increased funding is just one of the actions planned by FIDE to support chess seniors. Starting next year, FIDE will launch a comprehensive "Active Ageing" project, aiming to engage senior citizens all over the globe.
World Senior Individual Chess Championship 50+ 65+
The World Senior Championships is organized by Cristina Rigo and the Arcoworldchess Organization. Located in central Italy, not far from Rome and Florence, Assisi hosts dozens of chess events throughout the year. The program of the event will also include visits to museums, a Blitz Tournament, and FIDE Arbiters Seminar.
The championships are 11-round Swiss tournaments with time control of 90 minutes for 40 moves followed by 30 minutes for the rest of the game + 30 seconds per move starting from move 1.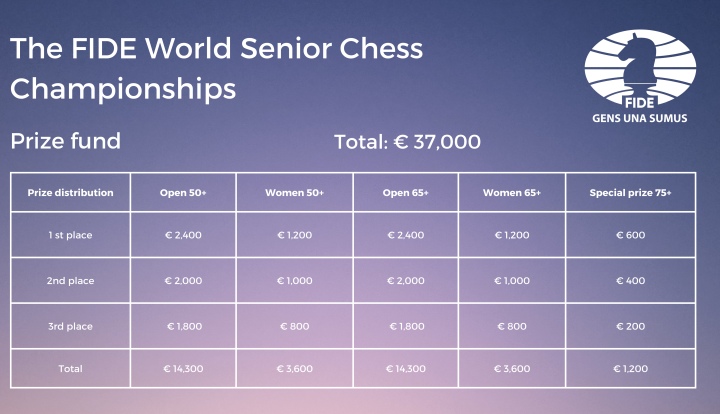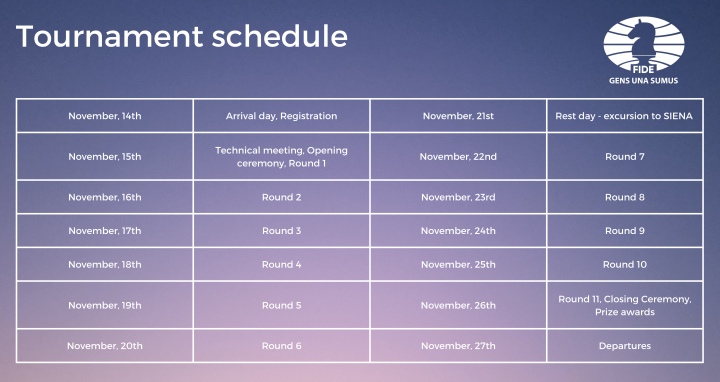 For further information, please visit the official website of the Championship: scaccomattissimo.com/assisi-2022-en
Photo: Mark Livshitz