The first chess Zonal in Asia, Australia and Oceania (Zone 3.6) in hybrid format was held over the consecutive weekends of March 20th and 21st and March 27th and 28th by the Zone President Paul Spiller and Oceania Chess Confederation under the auspices of FIDE and the Asian Chess Federation.
The players could use traditional boards to think over their moves before uploading on their computers under the watchful eyes of Local Chief Arbiters, Zonal Chief Arbiter Dr. Peter Tsai, and Deputy Chief Arbiter IM Leonid Sandler (overall more than 20 arbiters). Full standard time control (90+30) was applied in this 8-player round-robin competition.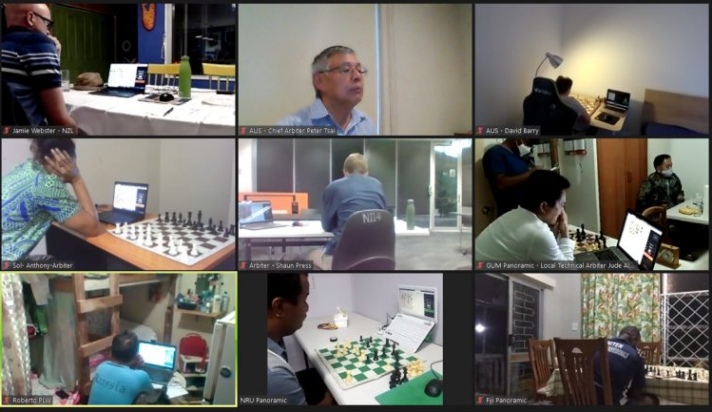 The event was dominated by the highest-rated players, GMs Anton Smirnov and Temur Kuybokarov of Australia, who drew their direct encounter, won all other games and tied for first place scoring 6½ out of 7 each.
The tie-break of two worthy opponents was a very close affair that came down to the wire: Kuybokarov and Smirnov drew both rapid games (25+10), exchanged blows in fast rapid (10+5), then split points in blitz (5+3).
Having white pieces in the Armageddon game Kuybokarov (pictured below) pulled out so much-needed victory and punched his ticket to the FIDE World Cup scheduled for July 2021.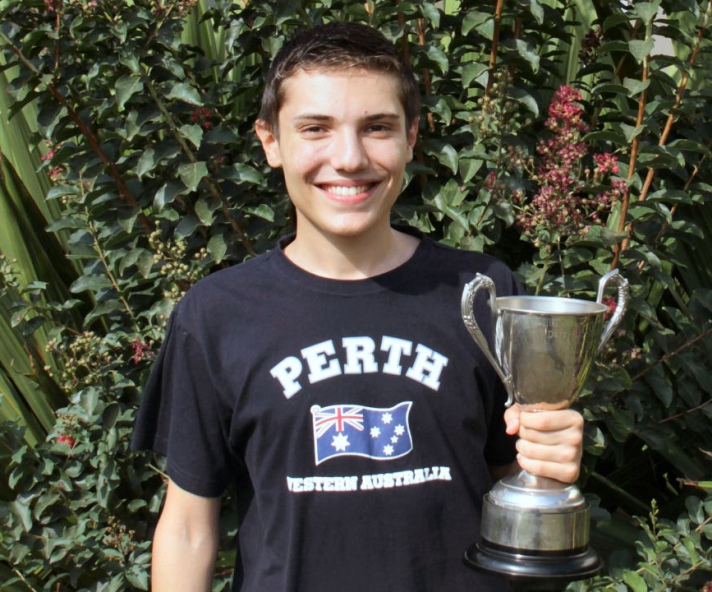 Photo: aus2020.chesschamp.net/
Final standings:
1. Temur Kuybokarov (AUS 2530) – 6½
2. Anton Smirnov (AUS 2597) – 6½
3. Nic Croad (NZL 2316) – 5
4. Elmer Prudente (GUM 1991) – 3½
5. Taione Sikivou (FIJ 1830) – 2½
6. Thubalkain Dabuae (NRU) – 2
7. Fred Resture (SOL 1797) – 2
8. Angelo Salvadora (PLW 1730) – 1