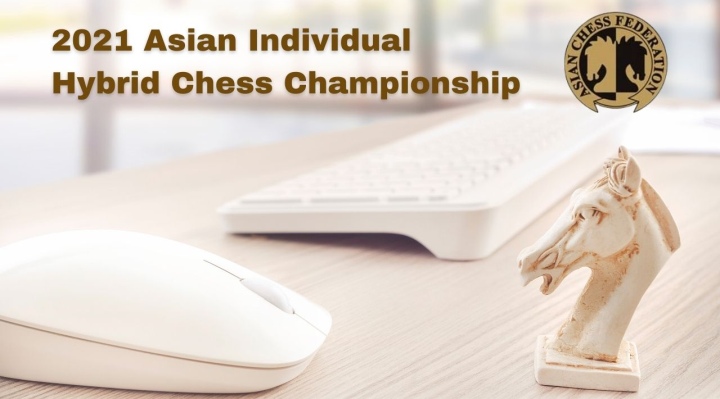 Shamsiddin Vokhidov became the winner of the Asian Individual Hybrid Chess Championship. The 19-year old from Uzbekistan (pictured below) scored 7 out of 9 tied for first place with IM Tin Jingyao (Singapore) but came out on top thanks to better tiebreaks (average rating of the opponents). The champion beat a leader Temour Kuybokarov in a critical Round 8 clash and then drew the last round game with Tin Jingyao.
The event, a 9-round Swiss tournament took place from May 21-29 on Tornelo platform. The top seven finishers qualified for the FIDE World Cup, which will be held in Sochi, Russia (July 2021).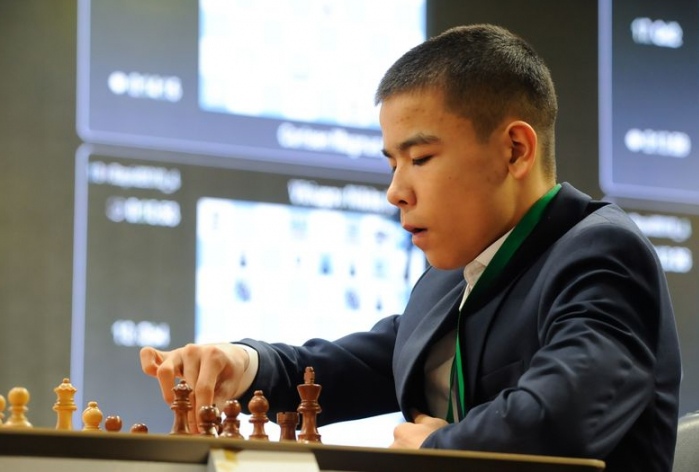 Photo: Galina Popova
It is worth noting that the top-rated player Parham Maghsoodloo did not make the cut, whereas Tin Jingyao (ranked 19) and Mohamad Ervan (ranked 36) caused a minor sensation and punched the tickets to Sochi.
Given that Temur Kuybokarov and Nodirbek Yakubboev qualified for the FIDE World Cup 2021 via Zonal 3.6 and 3.4 respectively, Sugar Gan-Erdene (Mongolia) and Lu Shanglei (China) who finished just outside of top-7 also can pack their bags for the trip to Russia.
Since the Indian players were unable to take part in the tournament due to the pandemic and new restrictions, one spot in the FIDE Word Cup is granted for the Indian Chess Federation.
Final standings:
| | | | | | |
| --- | --- | --- | --- | --- | --- |
| 1 | GM | Vokhidov, Shamsiddin | UZB | 2529 | 7 |
| 2 | IM | Tin, Jingyao | SGP | 2482 | 7 |
| 3 | GM | Kuybokarov, Temur | AUS | 2549 | 6½ |
| 4 | GM | Tabatabaei, Amin | IRI | 2613 | 6½ |
| 5 | GM | Yakubboev, Nodirbek | UZB | 2605 | 6½ |
| 6 | IM | Ervan, Mohamad | INA | 2356 | 6½ |
| 7 | GM | Sindarov, Javokhir | UZB | 2544 | 6½ |
| 8 | IM | Gan-Erdene, Sugar | MGL | 2419 | 6 |
| 9 | GM | Lu Shanglei | CHN | 2615 | 6 |