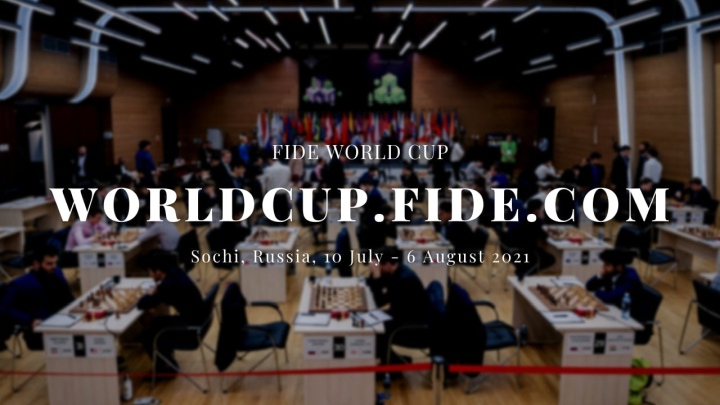 The European Hybrid Qualification Tournament for the FIDE World Cup took place from May 24-30 on Tornelo online platform. All the federations had specially designated and approved venues supervised by local arbiters and monitored by cameras. The event brought together 264 players from 35 European federations.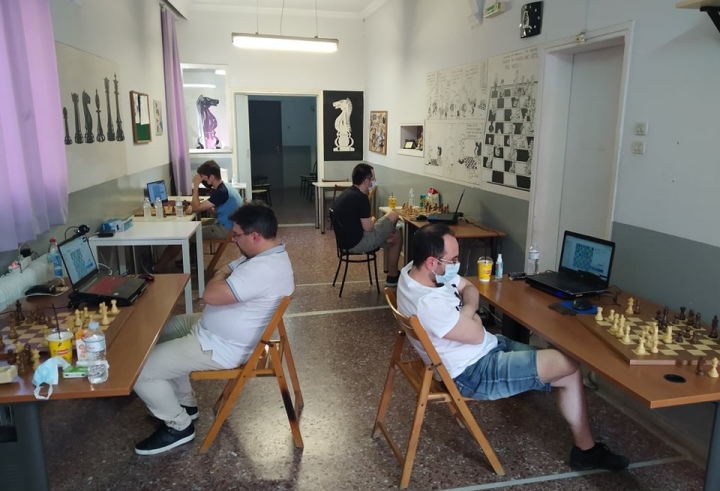 Playing venue - Greece
After three rounds of knockout playoff 36 players punched their tickets to the 2021 Sochi FIDE World Cup:
Vladislav Artemiev (RUS, 2709)
Evgeny Tomashevsky (RUS, 2706)
Andrey Esipenko (RUS, 2701)
Alexandr Predke (RUS, 2690)
Maxim Matlakov (RUS, 2688)
Vladimir Fedoseev (RUS, 2687)
David Anton Guijarro (ESP, 2673)
Ivan Cheparinov (BUL, 2667)
Sanan Sjugirov (RUS, 2663)
Constantin Lupulescu (ROU, 2656)
Grigoriy Oparin (RUS, 2652)
Viktor Laznicka (CZE, 2647)
Alexander Motylev (RUS, 2641)
Haik Martirosyan (ARM, 2637)
Mustafa Yilmaz (TUR, 2630)
Daniel Bogdan Deac (ROU, 2627)
Pavel Ponkratov (RUS, 2624)
Shant Sargsyan (ARM, 2618)
Evgeny Alekseev (RUS, 2617)
Rasmus Svane (GER, 2615)
Vadim Zvjaginsev (RUS, 2614)
Arik Braun (GER, 2609)
Aleksandar Indjic (SRB, 2607)
Ivan Ivanisevic (SRB, 2606)
Baadur Jobava (GEO, 2603)
Michal Krasenkow (POL, 2597)
Ante Brkic (CRO, 2592)
Hovhannes Gabuzyan (ARM, 2590)
Thai Dai Van Nguyen (CZE, 2577)
Can Emre (TUR, 2569)
Luka Paichadze (GEO, 2565)
Sasa Martinovic (CRO, 2548)
Boris Savchenko (RUS, 2538)
Nikita Afanasiev (RUS, 2522)
Adam Kozak (HUN, 2518)
Pawel Teclaf (POL, 2502)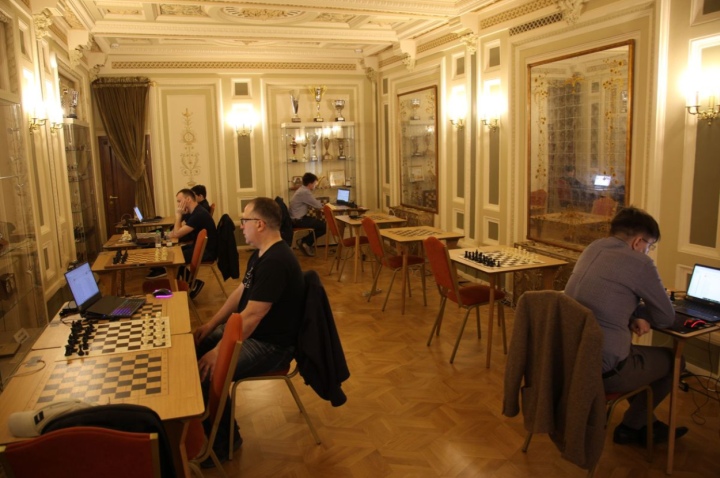 Playing venue - Russia Photo: Vladimir Barsky
The event was dominated by the Russian players as 14 of them qualified for the FIDE World Cup taking place in their country. Armenia got 3 qualifiers, while Turkey, Croatia, Serbia, Czech Republic, Germany, Georgia, Poland and Romania earned two slots each. Bulgaria, Spain and Hungary got one ticket each.
The 36 qualifiers took part in the European Hybrid World Cup Qualifier Swiss Tiebreaker – a 9-round Swiss tournament (10+3) held to distribute the €32,000 prize fund.
Vladislav Artemiev (RUS, 2709) and Aleksandar Indjic (SRB, 2607) tied for first with the former coming out on top thanks to better tiebreaks. Pavel Ponkratov (RUS, 2624) shared third place with Haik Martirosyan (ARM, 2637) and again tiebreaks favoured the Russian GM.
All games at the event were broadcast live with commentary by WGM Keti Tsatsalashvili and GM Marcin Tazbir.