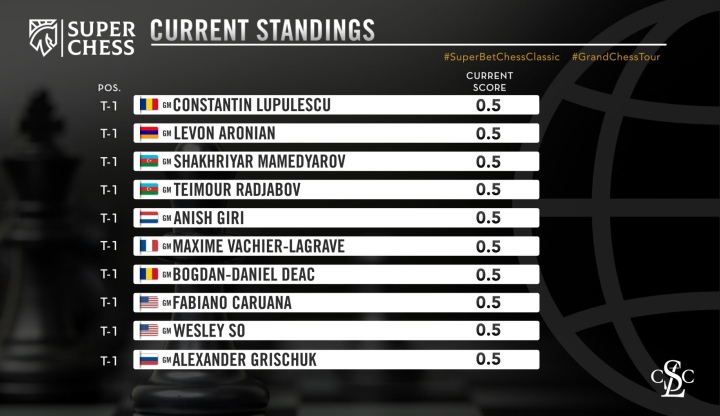 All five games were drawn today as the 2021 Grand Chess Tour kicked off with its first event of the year, the 2021 Superbet Chess Classic, a 10-player classical round-robin taking place in Bucharest, Romania. While three of the games were drawn after just an hour of play, all eyes were on local favourite GM Bogdan-Daniel Deac, who missed a serious chance to upset one of the tournament favourites, GM Anish Giri.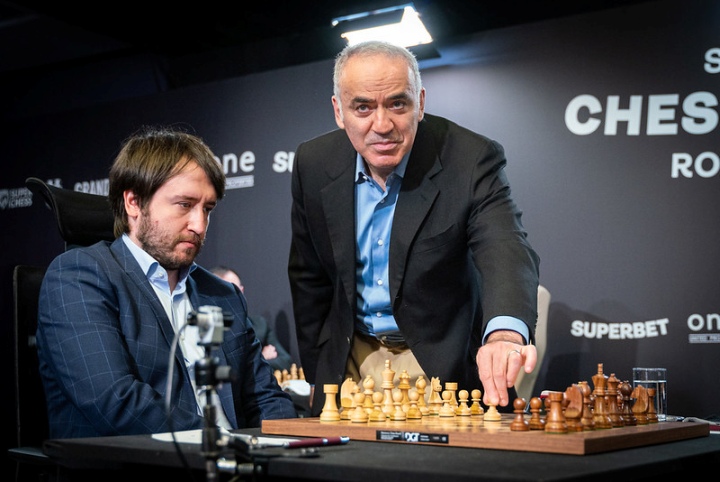 Garry Kasparov makes the first move of the game Radjabov - Caruana
Grischuk - Vachier-Lagrave
A theoretical Grunfeld in which MVL was able to rely on his home preparation to equalize comfortably and draw the game without any particular issues. After the game, Grischuk admitted, "there is nothing to analyze, it's just a draw".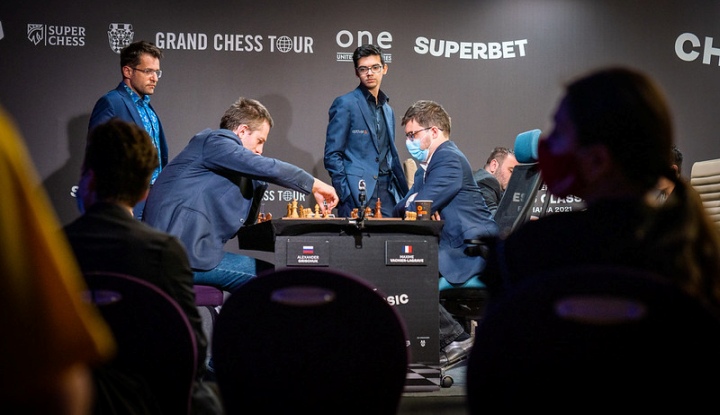 Lupulescu - Aronian
Making his Grand Chess Tour debut, the Romanian No. 1 GM Constantin Lupulescu essayed a solid line (4.Qc2) against Aronian's Nimzo-Indian defence. Despite facing a somewhat rare move in 18.Qe3, Aronian was able to neutralize White's pressure and the game soon ended in a repetition.
Radjabov - Caruana
Another relatively quick draw took place in this match-up, as Radjabov, possibly surprised by Caruana's use of the Ragozin Defense, opted for an ultra-drawish line, resulting in another repetition to end the game peacefully.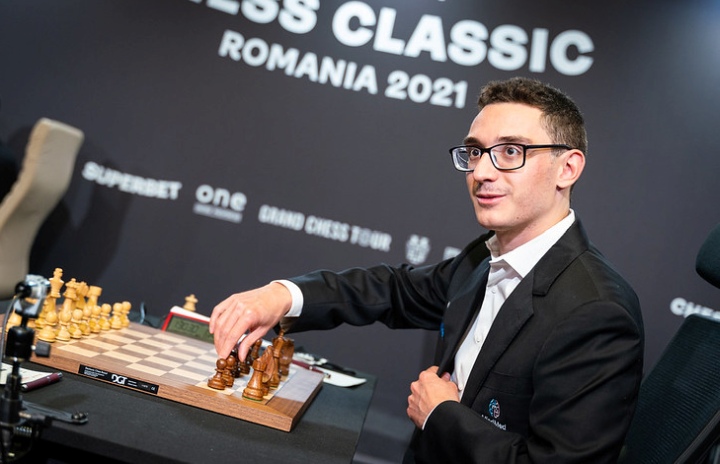 Mamedyarov - So
World No. 8 Shakhriyar Mamedyarov chose the solid but testing Exchange Variation of the Queen's Gambit Accepted, opting for a queenless middlegame against Wesley So. Despite attempts from both sides, neither player was able to pose any particular problems for the opponent, and the game was drawn shortly after the time control.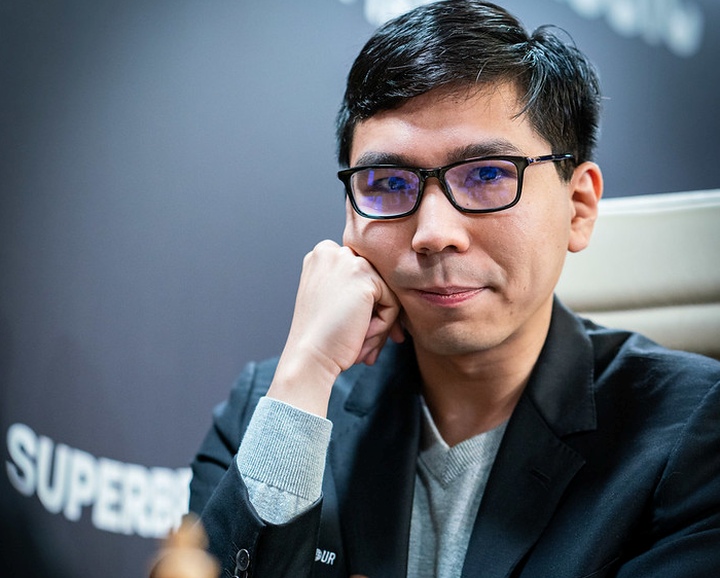 Deac - Giri
In what was undoubtedly the game of the day, local hero GM Deac (who replaced Richard Rapport at the last moment) chose the sharp 5.Bg5 variation against Anish Giri's Semi-Slav Defense, from where the players quickly reached a complex position with opposite sides castling.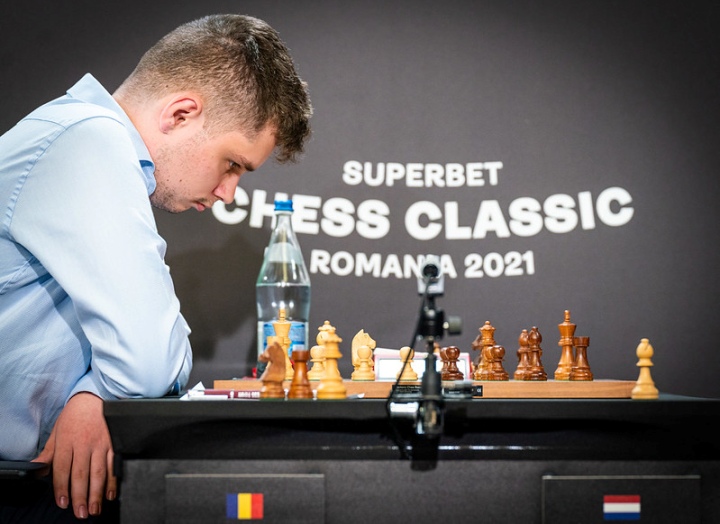 After a promising exchange sacrifice, Giri almost immediately faltered, allowing his opponent's rooks to dominate the center. But at the critical moment, Deac slipped, missing a powerful continuation (29.Re5) and instead allowed his opponent to escape into a drawish endgame. The game was then drawn soon thereafter.
The coverage of the 2021 Superbet Chess Classic continues tomorrow, June 6, at 7:00 AM CDT with live comments by GMs Alejandro Ramirez, Yasser Seirawan, and Maurice Ashley on grandchesstour.org/live.
Text: IM Kostya Kavutskiy
Photo: Lennart Ootes
Official website: grandchesstour.org/