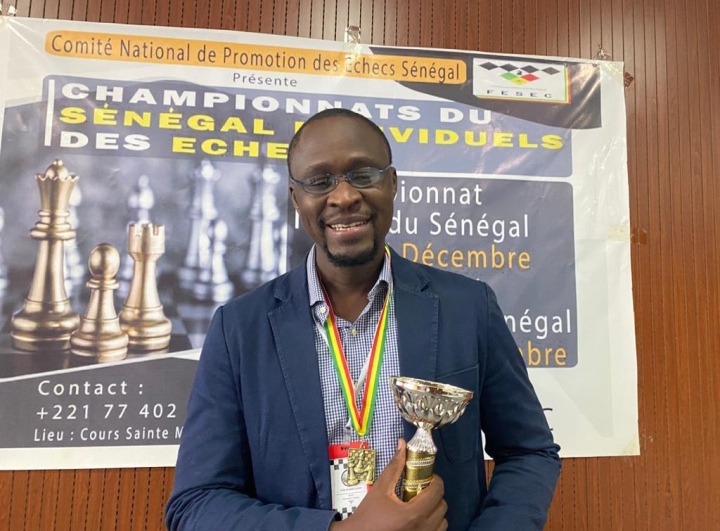 Amadou Lamine Cissé won Senegal National Championship with an exceptional result of 9 out of 9 points. Cissé secured the title with a round to spare.
The first part of the Senegal National Championship was held at Cours Sainte Marie De Hann from December 4, 2020, to December 6, 2020. The event was open for both Senegalese and foreigners. The seven-round Swiss tournament brought together 44 participants. Top ten Senegalese finishers qualified for the Senegal Closed National Chess Championship.
The second and final leg of the Senegalese Chess Championships took place from June 11-20, 2021 at the Arène Nationale in Dakar, Senegal. The National Championship was originally supposed to be held in late December 2020 just after the Senegal Open Championship but was postponed due to tightened Covid-19 measures. The event was a 10-player round-robin tournament with a time control of 90 minutes for 40 moves followed by 30 minutes to the end of the game, plus a 30-second increment starting from move one.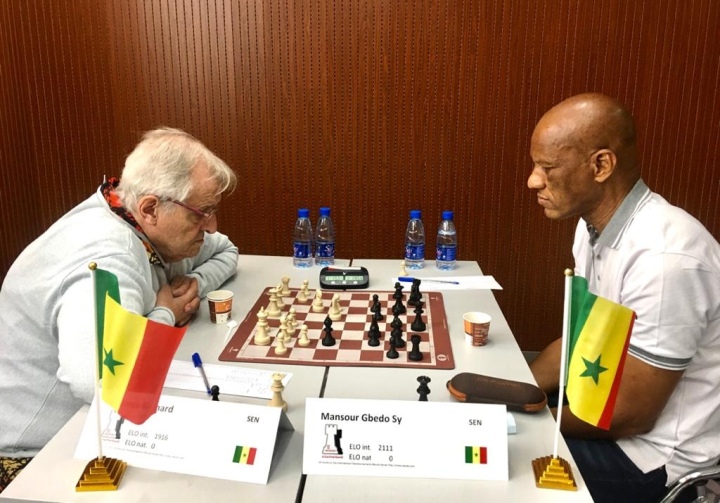 In second place with 7.5/9 is the top-rated Senegalese player Gbedo Sy Mansour who finished 1½ points ahead of third place.
Bernard Lesbros and Mouhamadou Mourtada Fall tied for third place on 5½/9 with the former taking bronze thanks to better tiebreaks.
Nadezhda Marochkina – the only lady participant in the tournament – proved herself against men's competition by scoring 4½/9 and was crowned undisputed 2020 Senegalese Women National Chess Champion.
Final standings:
| | | |
| --- | --- | --- |
| 1 | Cisse, Amadou Lamine | 9 |
| 2 | Mansour, Gbedo Sy | 7½ |
| 3 | Lesbros, Bernard | 5½ |
| 4 | Fall, Mouhamadou Mourtada | 5½ |
| 5 | Marochkina, Nadezhda | 4½ |
| 6 | Wane, Al Hassane | 3½ |
| 7 | Badji, Sekou Aransbene | 3 |
| 8 | Dioum, Mouhamadou Falilou | 2½ |
| 9 | Diop, Wara | 2 |
| 10 | Kaundum, A. Robert Diatta | 2 |

Official website: fesec.org

Text and photo: Amadou Lamine Cisse