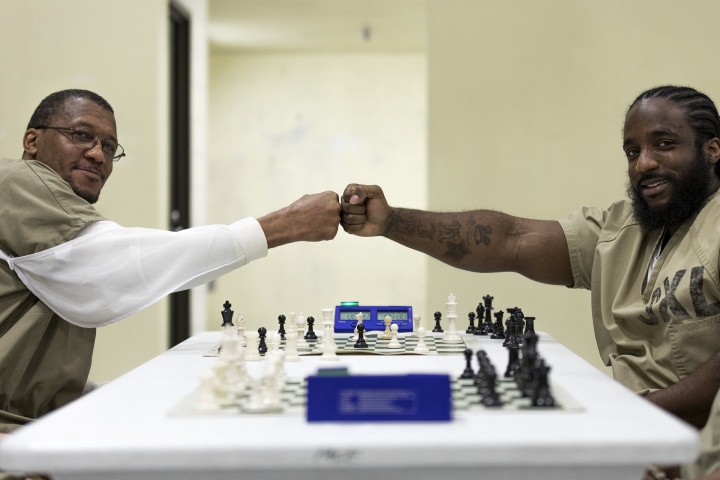 The International Chess Federation is pleased to announce the first Intercontinental Online Chess Championship for Prisoners, organized as a part of the Chess for Freedom program. The project, aimed at introducing chess as a tool for education and social inclusion in prisons of different countries, is carried out under the 12th World Champion Anatoly Karpov's patronage.
The first events of the Chess for Freedom program were held earlier this year. The FIDE Online Conference "Chess for Freedom" and the invitational Online Chess Demonstration Tournament for Prisoners from 4 countries - USA, Russia, Armenia and Spain - took place on May '11.
The first Intercontinental Online Chess Championship for Prisoners will be a continuation of the international championship first held in 2019. The event will be organized by FIDE and the Cook County (Chicago, IL, USA) Sheriff's Office and is scheduled for October 13-14, 2021, on the International Day of Education in Prison.
The championship, hosted by Chess.com, is open for teams made of 4 players representing any correctional facility (jail or prison) without any specification by age and gender of prisoners.
Each country can have one team for the event. However, additional teams from the same country can be represented by prisoners of female and juvenoid (U20) correctional facilities. Up to three teams can represent every country.
The championship consists of two stages: the preliminary tournament, a 7-round round-robin, held on October 13, 2021, and the Championship Round for top teams, which will occur on the second day of the event, October 14, 2021.
Regulations for Intercontinental Online Chess Championship for Prisoners (pdf)
Chess for Freedom Presentation (pdf)
The registration deadline is September 21, 2021, and there is no entry fee.
Registration link: https://cutt.ly/kmgAbof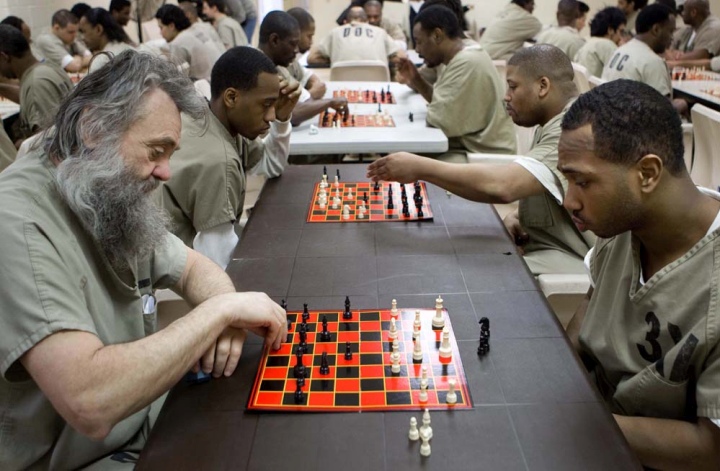 About the Chess for Freedom program
In recent years, we have witnessed the successful introduction of chess in prisons through different educative programs in the USA, Armenia, Norway, Russia, England, Brazil, Italy and Spain, with very positive outcomes.
In prisons, just as in broader society, the impact of sport and games can be far-reaching. The experiences referred above demonstrate that chess improves behaviour, helping to reduce inmate violence and developing communication skills, while promoting positive use of leisure time. Chess also drastically improves the decision-making capabilities of a group of people that, very often due to the lack of opportunities and access to proper education, has ended up in jail after making a wrong choice in life. Besides, the game positively impacts the inmates' overall health, fighting depression, stress and anxiety, and motivating them to change for the better.
As a result, chess greatly contributes to efforts towards rehabilitation, and some studies have already proven it to reduce reoffending. It can be potentially life-changing, as many testimonies show.
To support and promote this line of work, the International Chess Federation (FIDE) and the Cook County Sheriff's Office (Chicago, USA) have signed a cooperation agreement and launched the "Chess for Freedom" program. Under the patronage of the 12th world champion Anatoly Karpov, this project kicked off in May 2021 with an online conference and an exhibition tournament with four participant countries. Later on, in October, the first Intercontinental Online Chess Championship for Prisoners - a much larger competition with the participation of tens of prisons will be held.