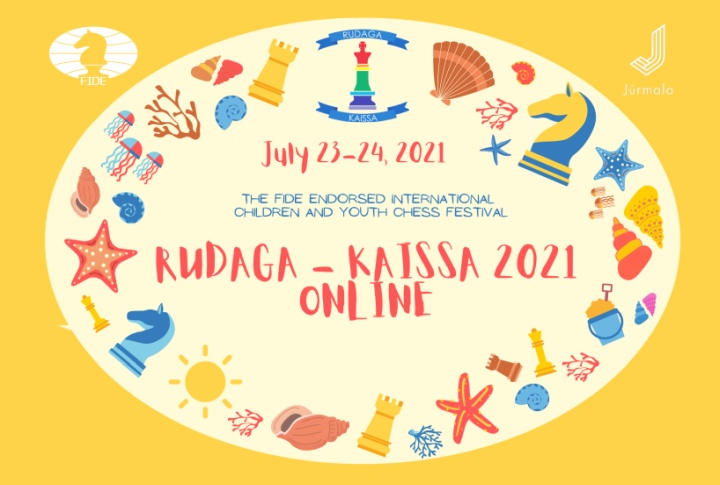 Masterclasses with top GMs and accreditations for the Chess Olympiad 2022 will be given to the top players of the event.
The FIDE Endorsed International Children and Youth Chess Festival "Rudaga - Kaissa 2021 Online" will be held on July 23-24.
The event is organized by the non-governmental organization "Rudaga Plus", Latvian Chess Federation, and is supported by FIDE.
The tournament will be played in 2 different age groups – under 12 and under 16. The tournament will consist of two stages: Qualifying Stage and Final Stage.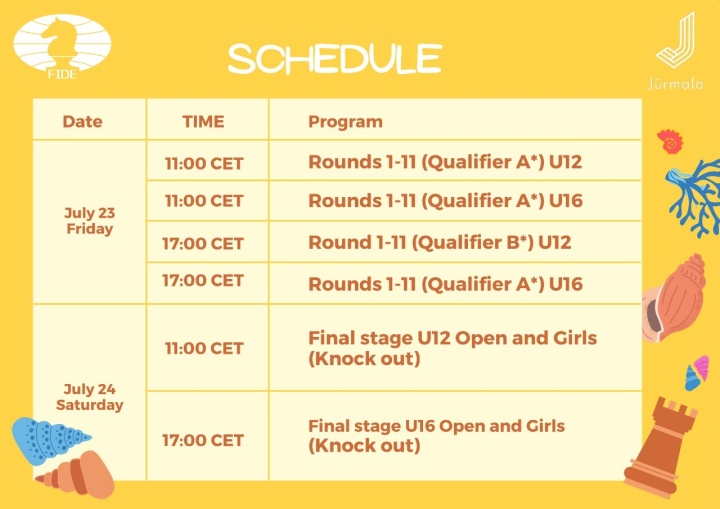 The Qualifying stage includes two online 11-round Swiss System tournaments:
Open & Girls under 12 (Qualifier A – U12)
Open & Girls under 12 (Qualifier B – U12)
Open & Girls under 16 (Qualifier A- U16)
Open & Girls under 16 (Qualifier B- U16)
From each Qualifier event, top 8 players per category (Top 8 Open and Top 8 Girls) will get to the final stage. The Finals will consist of 16-player Knock-out tournaments:

Open Under 12
Open Under 16
Girls Under 12
Girls Under 16
The time control for both stages will be 5 minutes + 3 seconds increment starting from the first move. The tournaments will be played on Chess.com.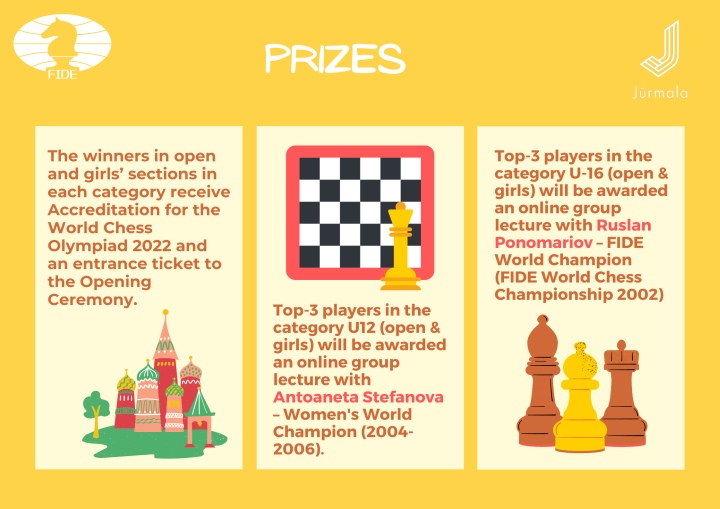 The young players from all over the world will be able to claim some of the special prizes of the tournament. In addition to electronic diplomas and certificates of participation, top-3 players in open and girls' sections will be awarded a free online group lecture with Antoaneta Stefanova, Women's World Champion (2004-2006) (for U12 category) and Ruslan Ponomariov, FIDE World Champion (FIDE World Chess Championship 2002) (for U16 category). More than that, the winners of the tournament in both sections in each category (U12, U16) will get accreditations for the World Chess Olympiad 2022 and an entrance ticket to the Opening Ceremony.
The registration fee for participation in the tournament is 10 EUROS. Players shall send the completed registration form by July 21, 2021:

The Regulations for the tournament can be found here.
Organizer's contacts:
Tournament Director: Nadia Kravchuk
tel: +380 50 906 44 61 (WhatsApp)
E-mail: nadzeya.krauchuk@gmail.com