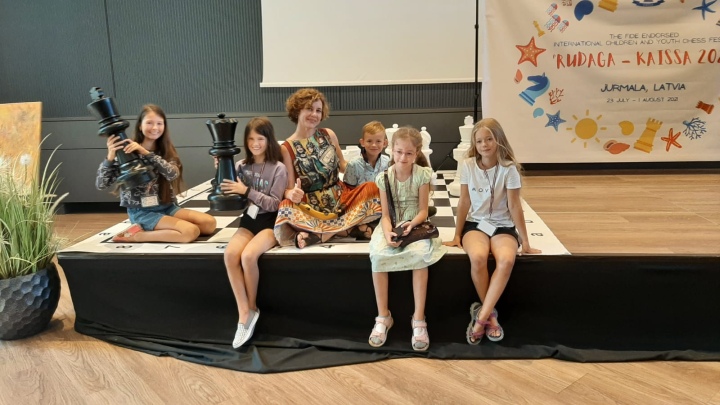 The Rudaga-Kaissa 2021 International Festival that brought together over 400 participants took off in Jurmala today. For the first time, the event is held in the festival format and under the auspices of FIDE. The official ceremony was attended by FIDE President Arkady Dvorkovich, FIDE Vice President Anastasia Sorokina, and FIDE Managing Director Dana Reizniece-Ozola.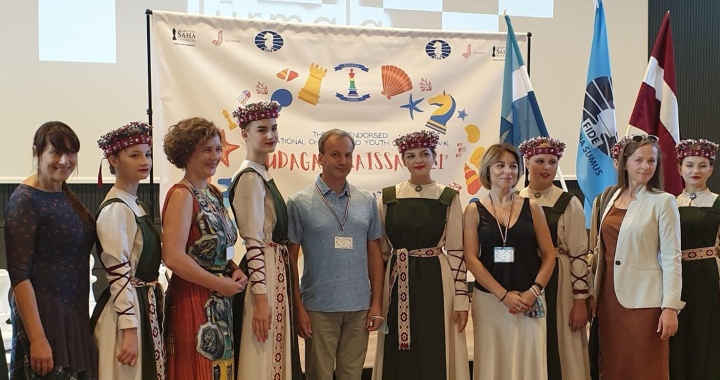 The festival started with a rapid tournament. In addition to the competitive part of the festival, participants can take part in masterclasses, meetings, and other related activities. The guests of the festival had a chance to take part in simuls by GM Nikita Meshkov (Latvia) and IM Sergey Berezuk (Czech Republic). Before these simuls, there were several tournaments and a busy entertainment program on the menu.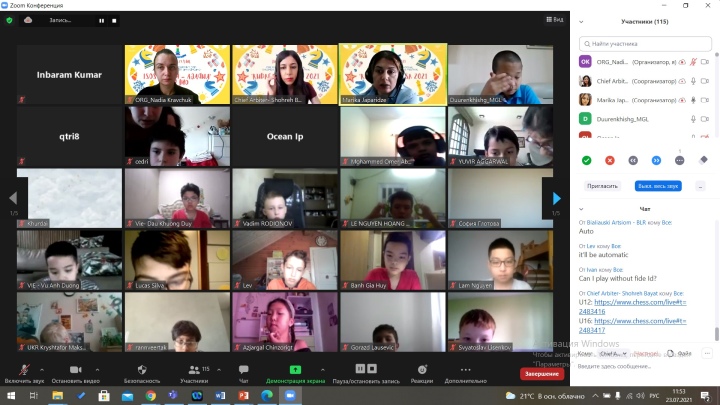 In 2021, online tournaments were added to the traditional over-the-board format for the first time. On July 23, 235 participants from more than 50 countries in the under-12 and under-16 age categories (open and girls) took part in the qualifying stage.
After two days of intense chess battles the winners were crowned in four categories:
Open U12
1 – Samunenkov Ihor (Ukraine)
2 – Dau Khuong Duy (Vietnam)
3-4 – Le Nguyen Hoang Nhat Dinh (Vietnam)
3-4 – Duong, Vu Anh (Vietnam)
Girls U12
1 – Çaku Kler (Albania)
2 – Morales Perez Ghisell (Colombia)
3 – Azjargal Chinzorigt (Mongolia)
Open U16
1 – Turkey Gurel Ediz (Turkey)
2 – Viet Nam Dau Khuong Duy (Vietnam)
3-4 – Bialiauski Artsiom (Belarus)
3-4 – Mongolia Chinguun, Sumiya (Mongolia)
Girls U16
1 – Hertlein Irena (Poland)
2 – Gilani Mysha (Canada)
3-4 – Bondar Daria (Ukraine)
3-4 – Laamim, Roaa (Morocco)
The winners will receive accreditation to the 2022 World Chess Olympiad in Sochi as a prize, tickets to the opening ceremony, and online lectures by Antoaneta Stefanova, world champion (2004-2006), and Ruslan Ponomariov, the 2002 FIDE world chess champion.
Photo: Anna Shturman