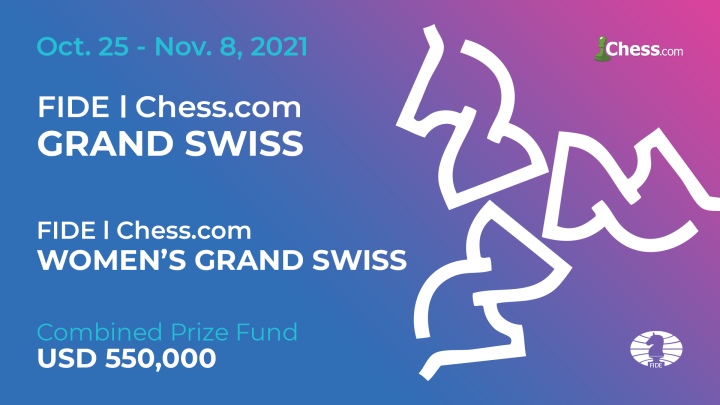 August 7, 2021 - It is with regret that we announce that Isle of Man will not be hosting the FIDE Chess.com Grand Swiss and Women's Grand Swiss after all. Under Isle of Man and UK COVID-19 restrictions, there are currently too many players that would need to self-isolate before the tournaments, with no realistic prospect of this significantly changing before the scheduled start date of 25 October.
FIDE, with the support of the Grand Swiss sponsor, the Scheinberg family, is working hard to find an alternative host country with an experienced organising team that is positioned to welcome all 164 participants without restrictions. Furthermore, FIDE is fully committed to staging the event in the format and dates originally scheduled. The new venue for the event will be confirmed within a week.
This has been a difficult decision to make but we believe it is in the best interests of the players of both tournaments. Thank you for your understanding.
Emil Sutovsky
Director General, FIDE
Alan Ormsby
Director, IOM International Chess Limited