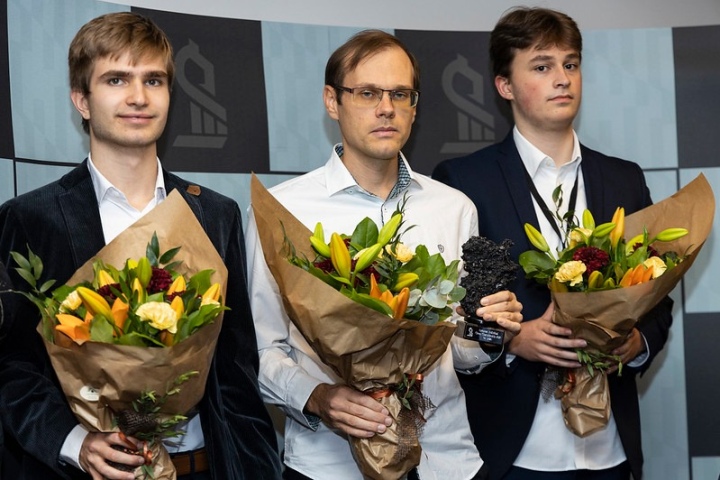 Anton Demchenko (Russia) is the new European Champion.
The native of Novorossiysk scored 8½ out of 11 and secured the title after drawing the last-round game against Bogdan-Daniel Deac.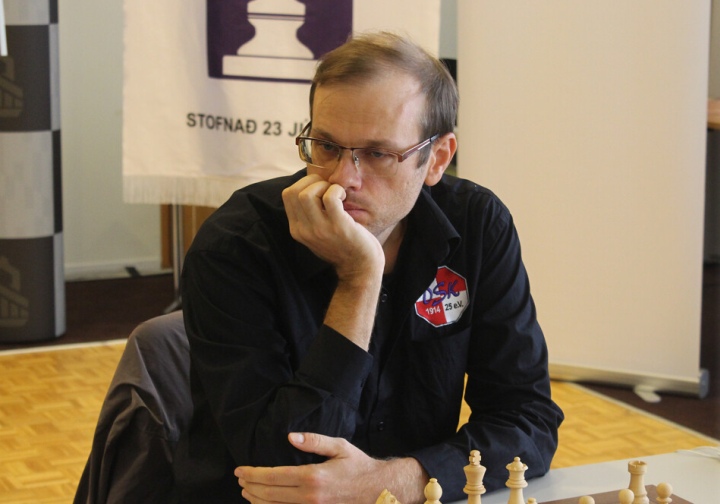 The eventual champion was coming into the final round a half-point ahead of Bogdan-Daniel Deac (Romania), Vincent Keymer (Germany) and Alexey Sarana (Russia) who had some chance to contest for gold. The German managed to win over Daniele Vocaturo and caught up with Demchenko but had to settle for silver due to inferior tiebreaks (average rating of the opponents). Keymer also won a qualification spot for the 2021 FIDE Grand Swiss as the best-ranked player under 20.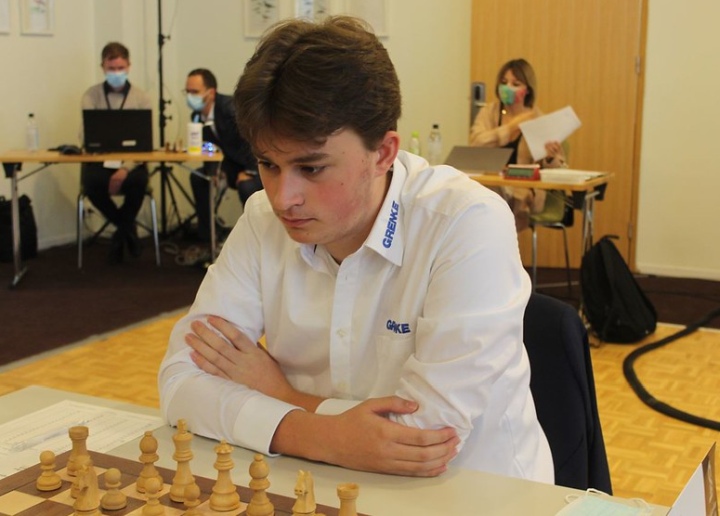 Sarana and Deac made draws and tied for third. Again, the tiebreaks favoured the Russian player who took bronze.
The European Individual Championship was held in Reykjavik and brought together 190 players from 36 federations. The participants of the 11-round Swiss tournament were fighting not only for titles and the prize fund of €100,000 but also for the next FIDE World Cup 23 qualifying spots.
In addition to regular prizes, also the special prizes for the best-ranked Juniors, Seniors, Females and ACP players (who did not take a regular prize), were established.
Two juniors, Jonas Buh Bjerre (Denmark) and Yahli Sokolovsky (Israel) scored 7 points each with the Dane coming on top thanks to better tiebreaks. Dominik Horvath (Austria) is third with 6½ points.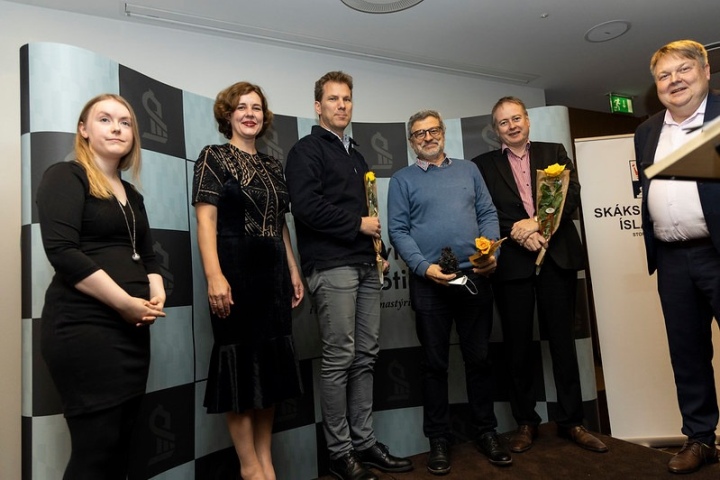 Among senior players Lubomir Ftacnik (Slovakia), Tiger Hillarp Persson (Sweden) and Johann Hjartarson (Iceland) scored an equal amount of points (6), but tiebreaks favored the Slovakian. Hillarp Persson and Hjartarson got second and third prizes respectively.
Aleksandra Maltsevskaya (Russia), Tea Gueci (Italy) and Svenja Butenandt (Germany) tied for the prize of the best female player. According to tiebreaks, Maltsevskaya was first, Gueci took second prize, and Butenand came third.
Final standings:
| | | | |
| --- | --- | --- | --- |
| 1 | Demchenko Anton | RUS | 8½ |
| 2 | Keymer Vincent | GER | 8½ |
| 3 | Sarana Alexey | RUS | 8 |
| 4 | Deac Bogdan-Daniel | ROU | 8 |
| 5 | Piorun Kacper | POL | 7½ |
| 6 | Mamedov Rauf | AZE | 7½ |
| 7 | Erdos Viktor | HUN | 7½ |
| 8 | Huschenbeth Niclas | GER | 7½ |
| 9 | Navara David | CZE | 7½ |
| 10 | Sanal Vahap | TUR | 7½ |
| 11 | Bluebaum Matthias | GER | 7½ |
| 12 | Vocaturo Daniele | ITA | 7½ |
| 13 | Antipov Mikhail | RUS | 7½ |
| 14 | Paichadze Luka | GEO | 7½ |
| 15 | Yilmaz Mustafa | TUR | 7½ |
| 16 | Fridman Daniel | GER | 7½ |
| 17 | Mamedov Nidjat | AZE | 7½ |
| 18 | Svane Rasmus | GER | 7½ |
| 19 | Gabuzyan Hovhannes | ARM | 7 |
| 20 | Ivic Velimir | SRB | 7 |
| 21 | Nagy Gabor | HUN | 7 |
| 22 | Bjerre Jonas Buhl | DEN | 7 |
| 23 | Lagarde Maxime | FRA | 7,0 |

Official website: https://www.reykjavikopen.com/
Photo: official website and europechess.org