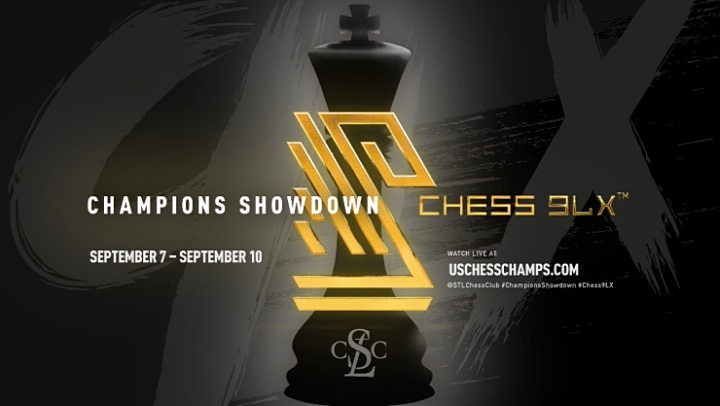 Leinier Dominguez surged to the top of the standings after winning all three of his games today, finishing with a total score of 4.5/6. Yesterday's leader, Caruana, could only score 1.5/3 and ended the day in clear second place with 4.0/6.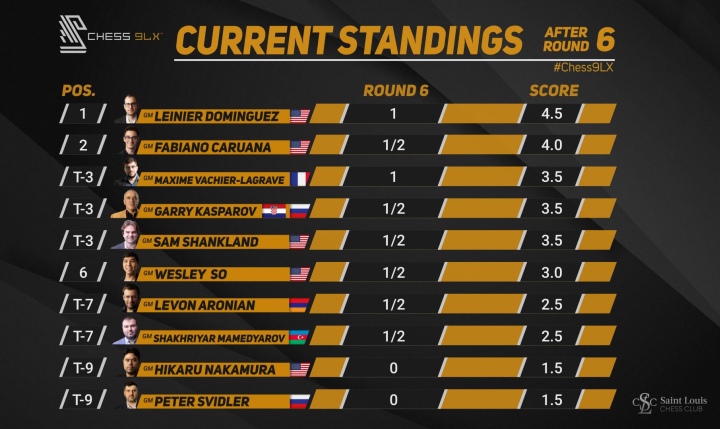 Meanwhile, former World Champion Garry Kasparov bounced back from a rocky start to score 2.5/3 in today's games, with wins over Shankland and Aronian. Along with Kasparov, both Vachier-Lagrave and Shankland are currently on 3.5/6, a point out of first place. And with three rounds left to play, everything will be on the line during tomorrow's final day.
The time control for the event is 20 minutes per side with a 5-second increment starting from move one. Before each round, the players are shown the unique starting position 15 minutes ahead of time and are allowed to prepare using the physical boards.
Round 4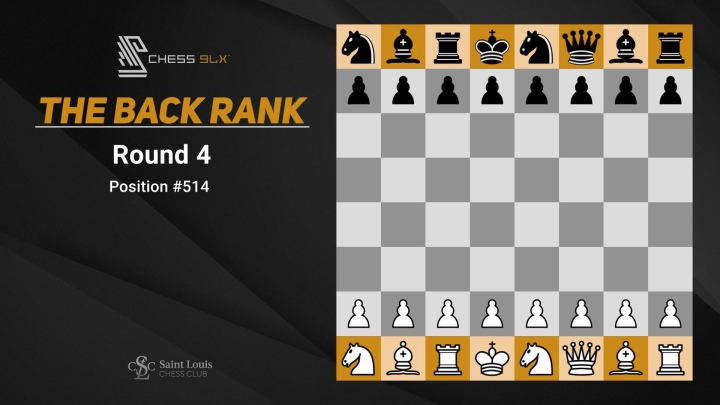 Starting position - Round 4
The first round of the day saw the standings get blown wide open as Caruana misplayed a winning position against Nakamura, at one point missing a beautiful forced win. Instead, he allowed counterplay for Hikaru, who soon sacrificed his queen for a rook and two pieces, with a decisive advantage.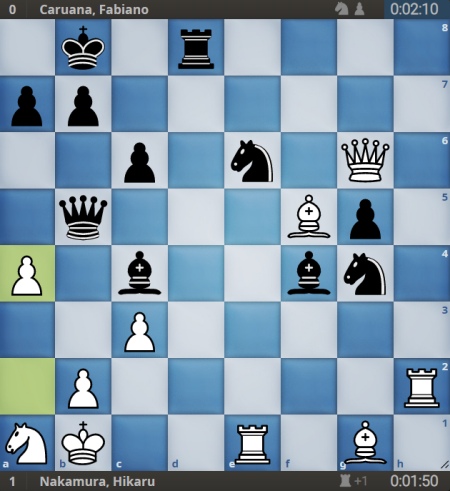 24...Qe5!! would have won the game for Caruana, as 25.Rxe5 loses to 25...Rd1+ 26.Kc2 Rc1 mate. Instead 24...Qa5 was played, and Naka turned the tables with 25.Bxg4! Bd3+ 26.Qxd3 Rxd3 27.Rxe6+- | 1-0, 41 moves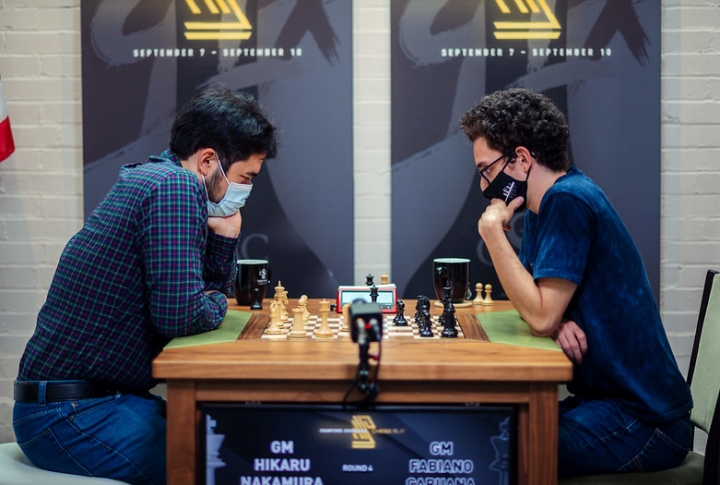 Nakamura could have started 0-4 but instead took down the leader
Caruana's loss allowed So, MVL, and Dominguez to all catch up with 2.5/4, while Kasparov scored his first win of the event, defeating Shankland in his classic attacking style.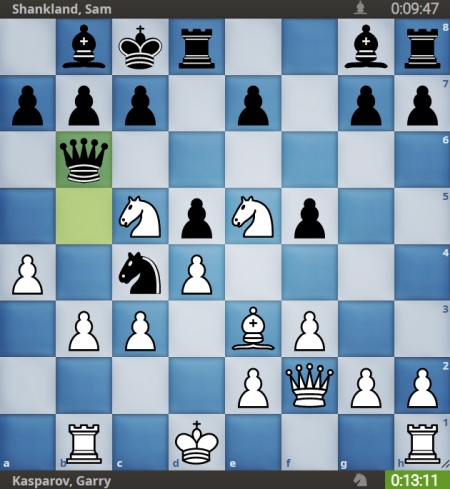 13.0-0! secured an enormous advantage for Kasparov, who went on to decimate Black's queenside. | 1-0, 24 moves
Round 5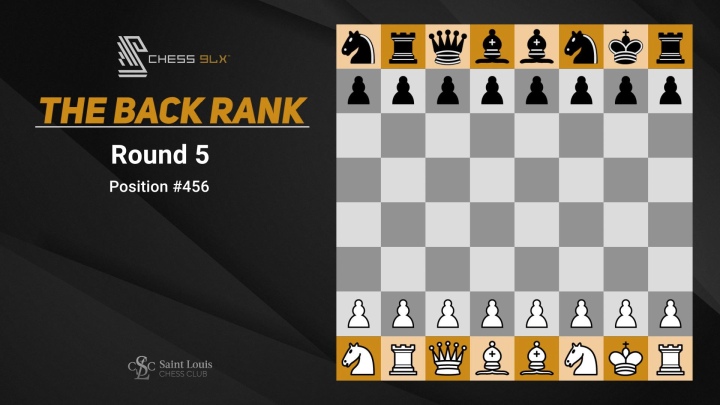 Starting Position - Round 5
The fifth round saw Caruana defeat MVL and Dominguez beat Mamedyarov to both stay in the lead, while So lost to Shankland.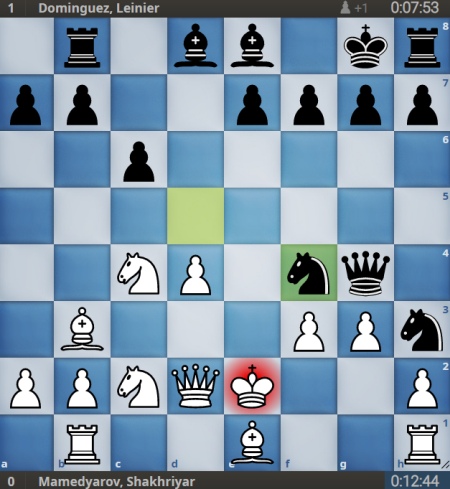 12...Ndf4+! was a nice tactic for Dominguez, winning the exchange after 13.gxf4 Qg2+ | 0-1, 23 moves
With a bit of fortune, Kasparov was able to win his second game in a row, taking advantage of a sacrificial blunder by Aronian, who ended up down an exchange and lost in the endgame.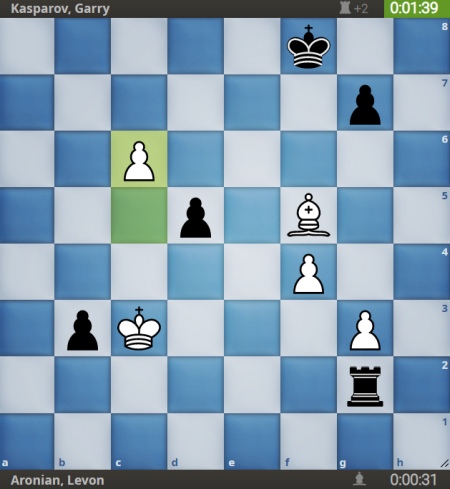 Aronian had sacrificed his exchange to get the c-pawn running, but here 36...d4+! turned the tables for Kasparov. Both 37.Kxd4 Rc2! and 37.Kxb3 Rxg3+/Rc3 are winning for Black. | 0-1, 67 moves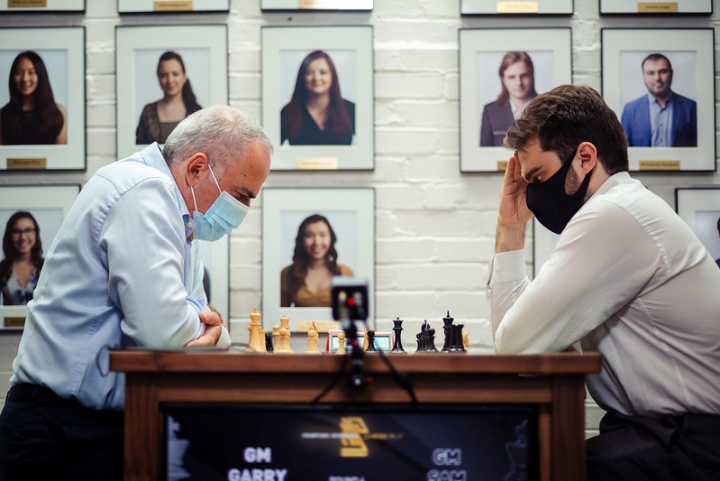 The 13th World Champion showed great form today, scoring 2.5/3
Round 6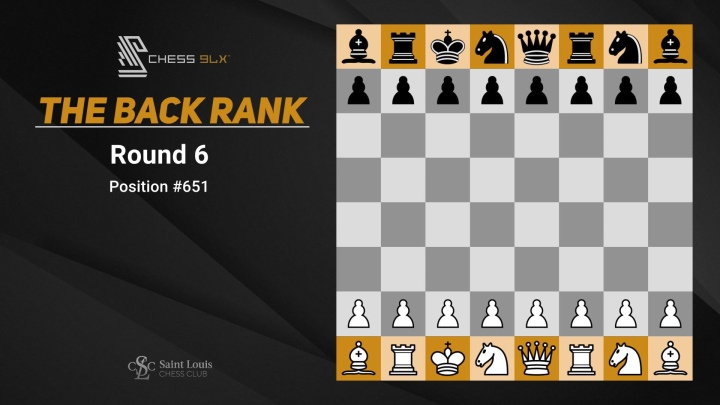 Starting Position - Round 6
In the sixth round Dominguez continued his fantastic streak, beating Nakamura to win his fourth game in a row, while Caruana was held to a draw by Kasparov, despite having an extra exchange. Vachier-Lagrave managed to defeat Svidler, winning a nice endgame with a rook versus two knights.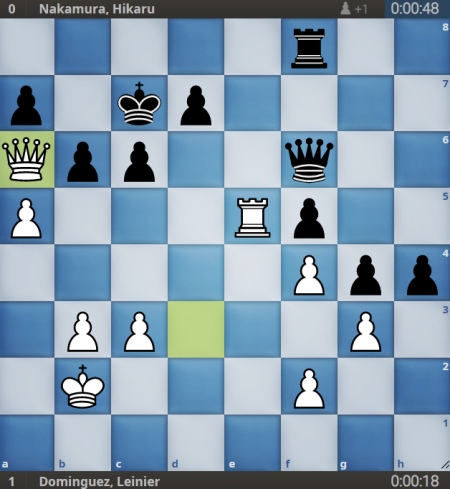 30.Qa6! was a killer move from Dominguez. | 1-0, 47 moves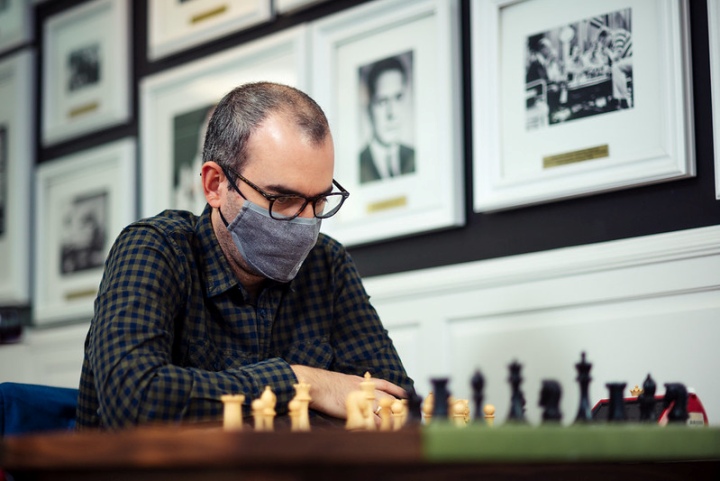 After starting with 0.5/2, Dominguez has won four straight games
Day 3 of the 2021 Champions Showdown: Chess 9LX will take place Wednesday, September 10, with all of the action covered live by commentators GM Alejandro Ramirez and GM Maurice Ashley starting at 1:30 PM CDT. Fans can watch the action live at uschesschamps.com and on the Saint Louis Chess Club's YouTube and Twitch.tv channels.
Text: IM Kostya Kavutskiy
Photo: Courtesy of Saint Louis Chess Club, Crystal Fuller
---
Dates & Location:
September 8 - September 10, 2021
Saint Louis Chess Club

Livestream:
USChessChamps.Com

Web: uschesschamps.com | Twitter: @STLChessClub
Instagram: @STLChessClub | Facebook: @STLChessClub
YouTube: @STLChessClub | Twitch.tv: @STLChessClub
#ChampionsShowdown #Chess9LX #STLChessClub

Press Contact:
Rebecca Buffington
rbuffington@saintlouischessclub.org

Photo Credits:
Photos and appropriate credits available on Flickr

Saint Louis Chess Club | Building Champions
4657 Maryland Avenue, Saint Louis, MO 63108 | (314) 361.CHESS (2437)