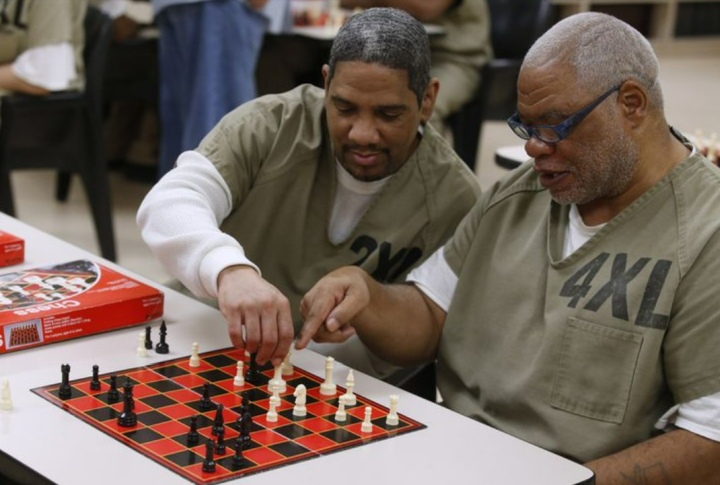 The first Intercontinental Online Chess Championship for Prisoners will take place from 13-14 October 2021. Organized as a part of the Chess for Freedom program, it aims at introducing chess as a tool for education and social inclusion in prisons of different countries.
Registration for participation is open here until September 21. So far, prisons and correctional facilities from 23 countries have ready registered for the competition. Inmates from India, Italy, England, Armenia, Argentina, Spain, Palestine, Iran, Lybia, Germany, Russia, Czech Republic, United Arab Emirates, Portugal, Columbia, Philippines, Australia, Norway, Ecuador, Uruguay, Mongolia, Ukraine, USA are getting ready for the October event.
Teams comprised of four players with an unlimited number of substitutes each will first compete in a round-robin chess tournament on Wednesday, October 13. The top teams will be battling it out in the finals on Thursday, October 14.
"The Intercontinental Chess Championship among the Prisoners is a bridge for freedom for hundreds of men and women across all continents that can be used as an efficient tool for re-integration of prisoners to the normal life", says the Cook County Jail chess instructor Mikhail Korenman, whose team won the silver medal of the "Chess for Freedom" online tournament held earlier this year. "We got new members of the team after May event. There is a competition to be part of our team; the tournament definitely raised the interest of the inmates in chess. We have weekly chess lessons, and before the championship, we plan to have four days of practice with the computers on Chess.com".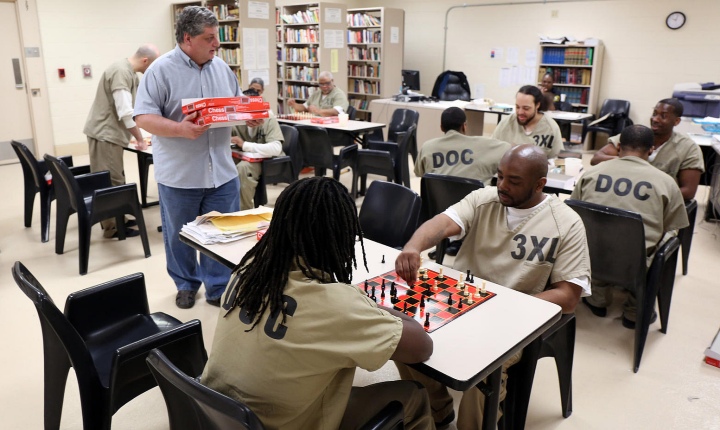 Mikhail Korenman conducts chess classes at the Cook County Jail.
Photo by Phil Velasquez (Chicago Tribune)
Team of Uruguay has also registered for the Intercontinental Online Chess Championship for Prisoners. The Director of Youth and Adult Education, Marisa Grosso said the team was looking forward to the coming tournament and stressed that the results of teaching chess in detention centers are very positive. "We have chess teachers in various prisons of the country, and we noticed that inmates are playing chess with great enthusiasm. Chess is not just a game; it improves strategic thinking and shows the importance of teamwork. Prisoners play in teams and help each other, so there they also learn to respect other people, their time and efforts", he explains.
Free and open to players representing any correctional facility without specification by age and gender of prisoners, the tournament will be played online and live-streamed on Chess TV and FIDE's Youtube channel. In parallel with the championship, the live broadcast will feature guests discussing various topics and sharing their experience in teaching chess in prisons.
Regulations for Intercontinental Online Chess Championship for Prisoners (pdf)