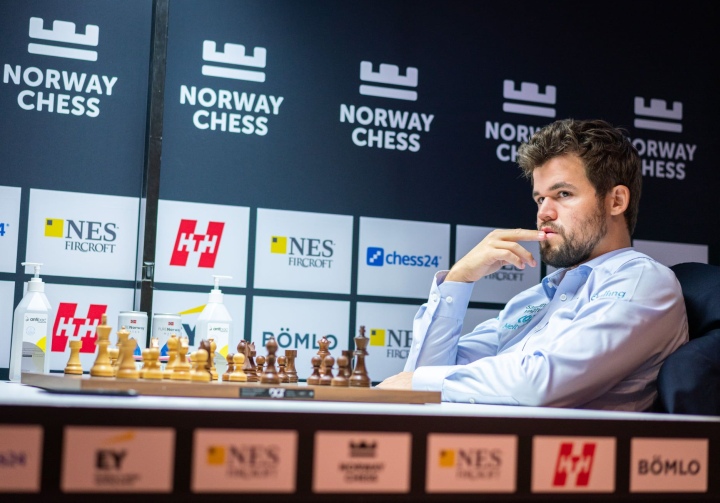 Magnus Carlsen came out as the winner of the Norway Chess 2021. It is his third straight title in his home tournament and fourth overall.
The 6-player double round-robin took place at the Clarion Hotel Energy in Stavanger, Norway, from September 7-17. Each round consisted of a classical game where a win was worth 3 points and a loss - 0. In case of a draw, the players played an Armageddon game, where the winner scored 1½ points, and the loser got just 1 point.
The World Champion had a slow start but picked up steam in the second part of the event and, after scoring three victories in a row, grabbed the lead in the penultimate round. On the last day, Magnus beat Ian Nepomniachtchi in Armageddon and clinched the title.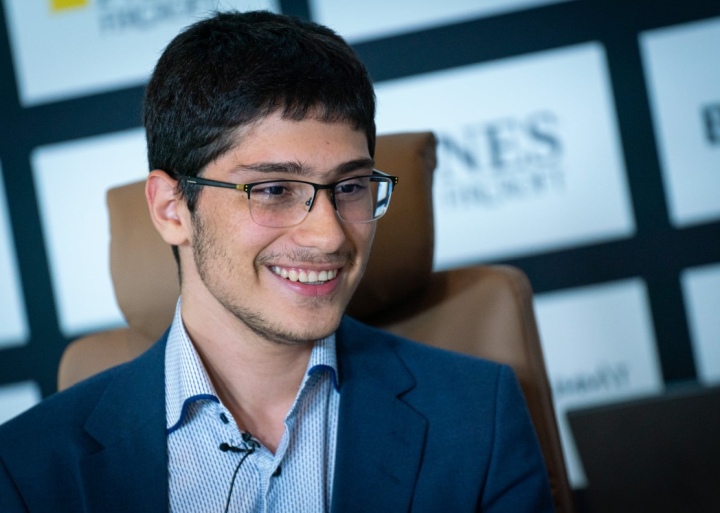 Alireza Firouzja turned in a very solid performance (+16 rating points) and finished second. Despite losing to Carlsen, he won three micro-matches, and after beating Richard Rapport in a sharp final-round battle, he leapfrogged him in the final standings.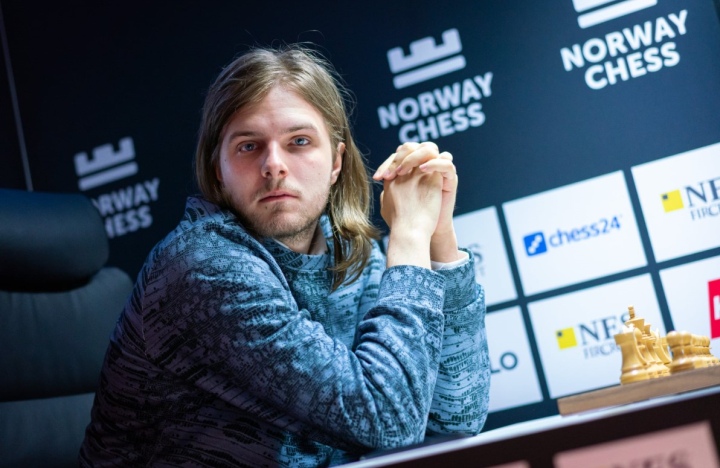 Richard Rapport was in the lead for most of the tournament distance but ended on a low note and had to settle for third place. Nevertheless, the Hungarian put up a strong showing and earned 10 rating points along the way.
Final standings:
| | | | |
| --- | --- | --- | --- |
| 1 | Magnus Carlsen | 2855 | 19½ |
| 2 | Alireza Firouzja | 2754 | 18 |
| 3 | Richard Rapport | 2760 | 16½ |
| 4 | Ian Nepomniachtchi | 2792 | 12 |
| 5 | Sergey Karjakin | 2758 | 10 |
| 6 | Aryan Tari | 2642 | 7 |
Photo: Lennart Ootes/Norway Chess
Official website: norwaychess.no