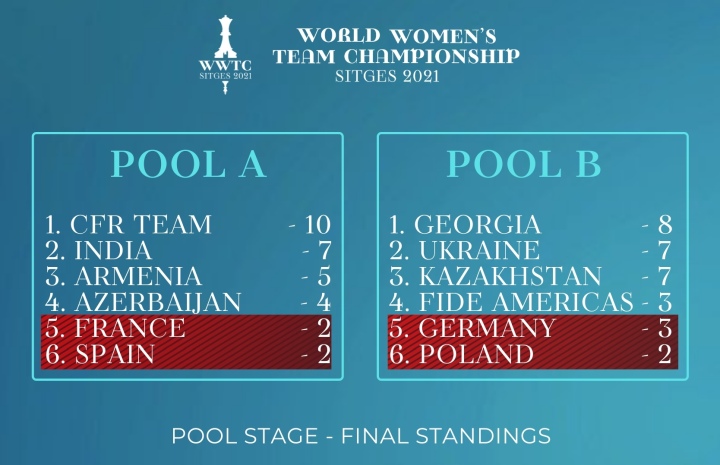 The inability to play under their flag has not affected the morale of the Russian chess players: if anything, it seems to have given them extra motivation. The team headed by Aleksandra Goryachkina, who turned 23 yesterday, bulldozed through the pools stage, scoring five lopsided victories. Moreover, they haven't lost a single individual game either: from 20 games played so far in the competition, they have won 14 and drew 6.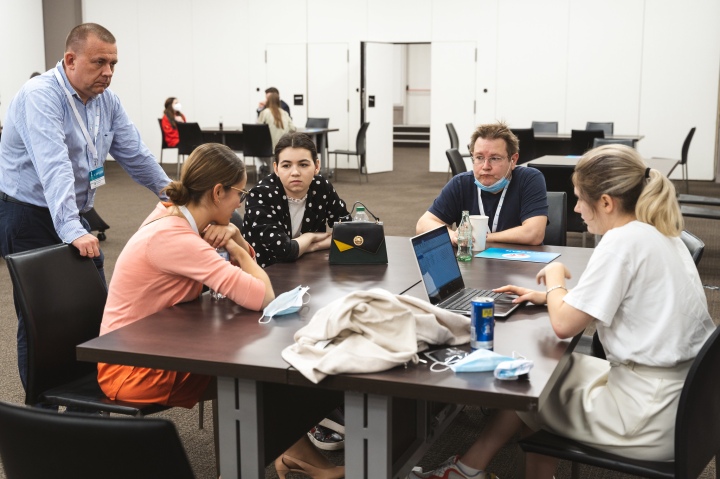 The dominant performance by CFR Team is the main sensation of the event. The Russians will advance to the next stage alongside India, Armenia, and Azerbaijan, while France and Spain were sent packing. In fact, the Azerbaijani had a bit of luck on their side against the host country: they had inferior positions in two of the games, but the Spanish players ruined them and suffered a severe loss that put an end to their aspirations in the tournament.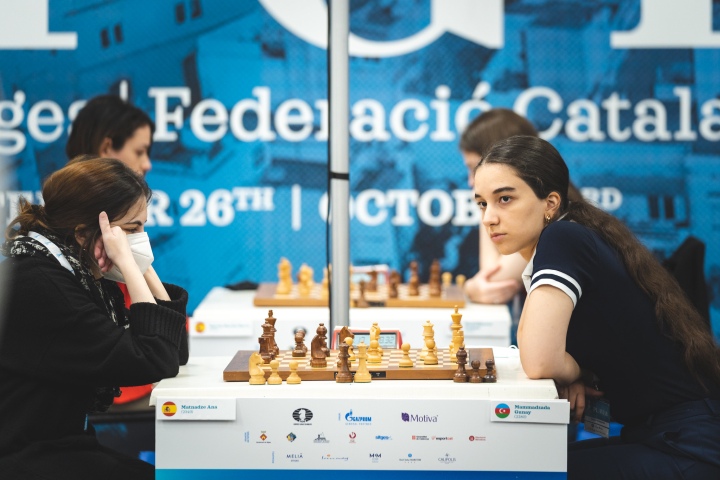 India, second in the group, lost - like everybody else - against CFR Team, but they also conceded a draw against Azerbaijan. Without Humpy in the team, they would need to take up a notch if they are serious about winning the event or even aiming for the silver.
Georgia came out on top in pool B, with a much more modest performance compared to the Russians. Three victories and two draws were good enough to take the top spot in the group, one point ahead of Ukraine and Kazakhstan. Nino Batsiashvili, with 4/5, and Lela Javakhishvili, with 3/4, are the top scorers in the Georgian team, while Nataliya Buksa (4/4) (pictured below) and Dinara Saduakassova (4/5)are the best performers among those in the chasing teams.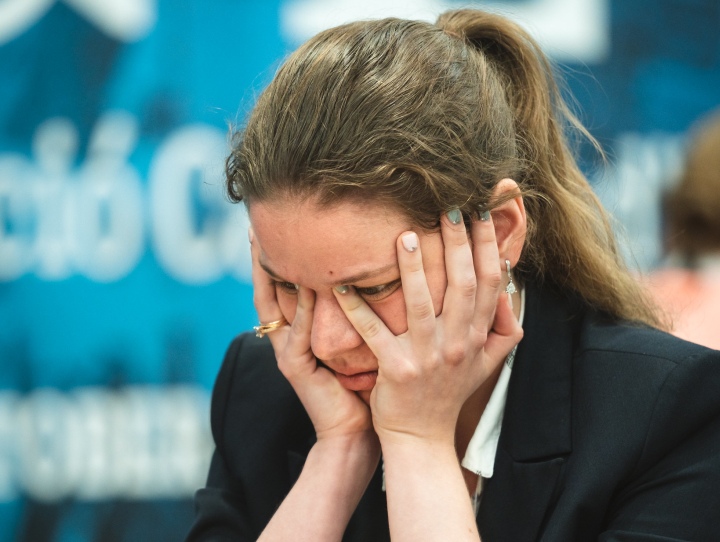 The FIDE Americas team, which englobes players from all over the continent, managed to qualify in the last moment, despite having won only one match. The 1-3 loss they suffered in the last round against Georgia was good enough to leapfrog Germany by half a point in "board points", which is the main tie-break. The Germans will have to say goodbye to Sitges, just like Poland, much to their keen disappointment.
Text: David Llada
Photo: Niki Riga and Lourdes Porta
Official website: worldwomensteams.fide.com