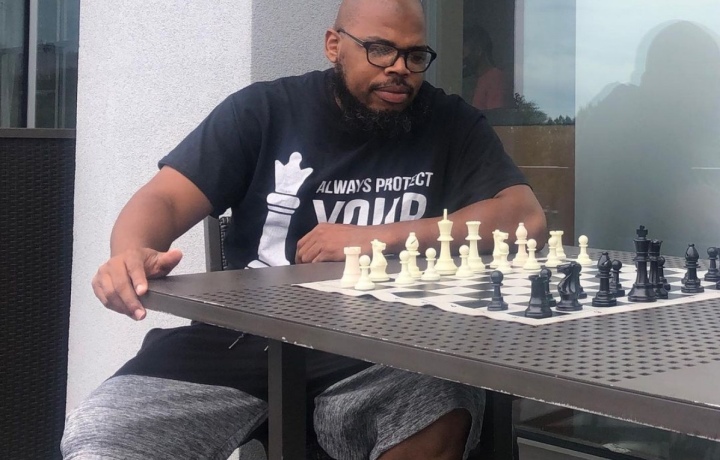 The first Intercontinental Online Chess Championship for Prisoners is scheduled for October 13-14, 2021, on the International Day of Education in Prison. With 31 countries registered, the event is going to be the biggest Chess in Prison tournament ever.
Sometimes chess is not something that can change the lives of prisoners; it is something that prevents people from going to prison. In West Philadelphia, Rakeem Jeter, who goes by 'Rock,' is using the game of chess to reach at-risk teens offering them free chess coaching. He is sure that chess has real-life benefits that can change the lives of youngsters from communities riddled with crime and a climbing murder rate. FIDE Managing Director Dana Reizniece-Ozola talked to Rakeem to find out how learning the game teaches people to think about the consequences or repercussions of every move made in real life.

- Rakeem, tell us your story. You are familiar with the city's youth facilities and even served prison time yourself. How did you get incarcerated?
- My first introduction to the prison system was when I was 15. I was like a typical Philadelphian kid, getting into trouble. I committed some robberies, and I was arrested. In my neighbourhood, that's what people are doing; a lot of people are introduced to the prison system at an early age.
- You played chess before you got into prison. Normally, people consider that the chess players know the relationship between the cause and the consequences, so all this didn't work?
- Actually, I started playing chess when I was getting in trouble. I think I was 14, I was getting in trouble, and they told me to see the counsellors. And the counsellor had a chessboard set in his office. I didn't want to talk to him, so I was just looking at the chessboard, and one day he said: "You wanna learn to play chess?" I said yes. So he showed me the pieces and how they moved, and I learned really fast. And then I started playing, and it soon became one of my favourite games. I was playing in the neighbourhood, playing wherever I went.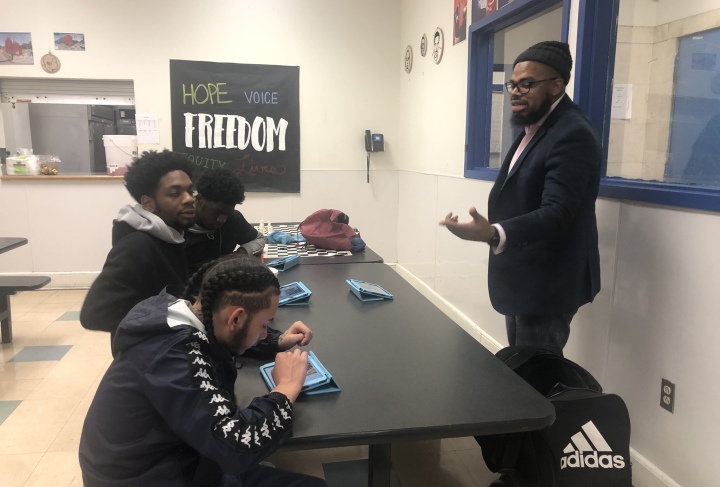 - You're a perfect character of the second season of Netflix series like "The Queen's Gambit". Apart from playing in parks, since 2017, you've been part of the free Chess Chat Program under a non-profit Organization called Childhood lost. Do you think that your example motivates youngsters you're playing with?
- Yes, I think they are motivated by understanding my personal story and knowing that I came from a place just like theirs. Chess is just a vehicle that I use. I really don't care whether or not they like the game itself; I just want them to understand that they can be sharper by learning the game of chess. First, they don't want to play chess; they think that chess is for nerds and uncool. But little by little, I get them engaged using tools that they are familiar with – entertaining them to bring them to the board.
- When in prison yourself, you were the one who taught your inmates how to play chess.
- Absolutely! That's where I first got the love for teaching chess. We were locked there, and I wanted to play chess, so naturally, I started teaching others how to play chess so that we could play. And as I was teaching, they were getting better and more competitive, so we had fun playing games.
- You also played correspondence games and had at least five games going at any time.
- Yes, correspondence chess was like my life language in prison. Regardless of anything happening in the world, I was always in the thick of chess games. I had a little correspondence book, and every game was on its own little board in my book. Correspondence chess always gave me something to look forward to.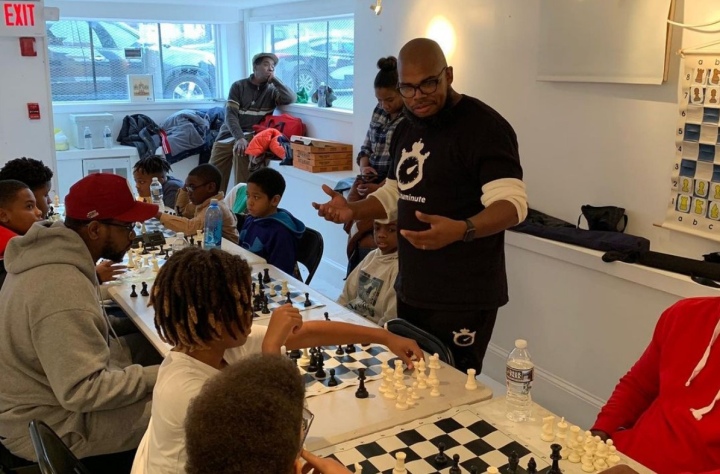 - How do you teach people to play chess?
- I naturally teach them by letting them watch the moves that I make. I say, "I'm not gonna say a word, I'll just show you the way how they move". We are doing it with each piece and at the end, I am asking them how this or that piece move. Normally, it takes them 15-20 minutes. But then, when we start to play the game, I realize that they forget how the pieces move, so then I just correct them as they go along. A 45-minute session takes them to learn how the pieces move, and then we start learning different strategies, openings and stuff like that.
- It takes 45 minutes for you to teach somebody to play chess, but how much time does it take for chess to teach the essential things to a person playing it?
- It takes a lifetime to learn all those things that chess can give you, and I still have to learn them too. That's why I love the game; it offers infinite possibilities.
- What is your chess life about?
- I do play tournaments. When I started teaching chess actively, I noticed that my chess game went down. I started to lose more and more. I realized that I am not that competitive as tournament players are. I am rated about 1800 or somewhere around. So I do play tournaments, but I also play on the street. I love bullet chess, as I want to play fast, I don't want to play long games. I prefer to play with 1-minute time control on a computer or my phone and 2-3 minutes on the streets.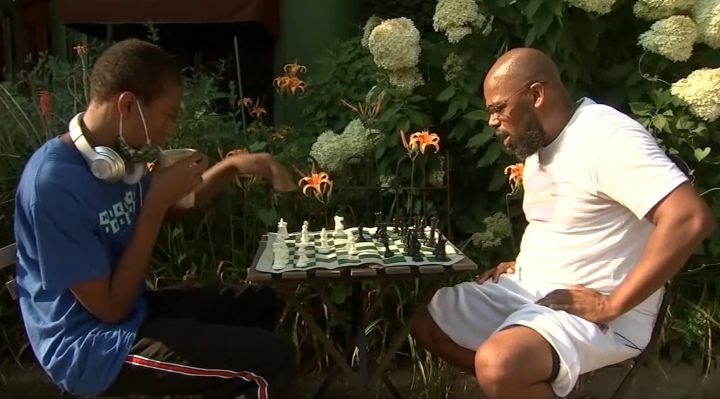 - What are the things you want your students to learn from you and from chess?
- One thing they notice is how I do myself with the other people. It's about patience. They see me not losing patience and not losing my cool. I am able to demonstrate that outside of chess, and that gives me credibility and an opportunity to have their hear. I talk about the streets a lot to them because it resonates with them; it builds their trust. Talking about chess, I can show them how they can work on making the right decisions. That's one of the biggest things when I am dealing with the youth. I tell them, this is just an exercise for your brain. You learn how to make the right decisions. The decision-making process is one of the most important things I am talking about.
- You have been involved in this project since 2017. Do you already have some bright examples of how chess has transformed the lives of some of these young kids?
- I wouldn't say "transformed" because I don't want to think that chess is the only positive thing they have in their lives. But I definitely see the benefits of chess for them. In the streets, we are having a very terrible pandemic. And I am not talking about coronavirus. I am talking about violence. We are having a violence pandemic in the streets of Philadelphia. But what I see, many of my chess students are learning from chess how to make the right decisions. Those are their little wins. Chess helps adolescents not to make mistakes that are going to ruin the rest of their lives one way or the other. Decision-making helps them to go to college or start a career, or open a business. They make decisions that are beneficial to their lives. I don't want to give all the credit to chess, but this is the building block for a lot of positive changes in our youth.
- What would you say to those who think that life is too short to play chess?
- But they may not be playing on a clock. What I like about chess is that you can keep replaying it over and over again. Not like in life, where you have just one chance, chess gives you an opportunity to restart and to improve.
Watch a full interview with Rakeem Jeter: https://www.youtube.com/watch?v=zaLbHvlcZqI