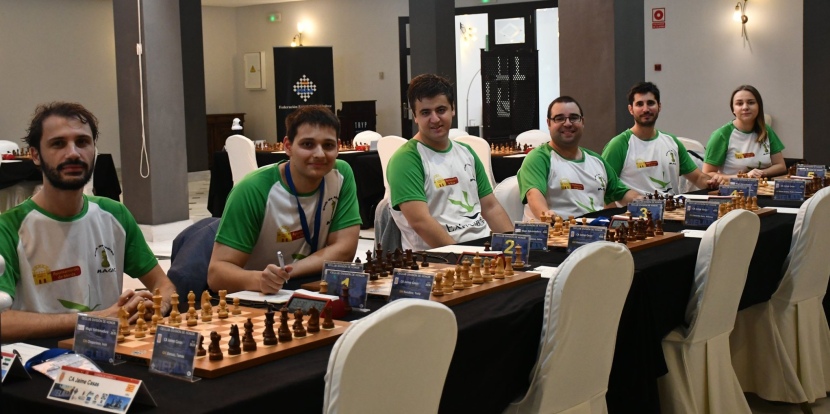 From September 30 to October 6 Hotel TRYP Melilla Puerto in Melilla hosted the highest division of the Spanish Team Championship (Campeonato de España por Equipos de Club de División de Honor). Eight teams with six boards in each (one woman) played in the round-robin format.
Magic Extremadura with GM Ivan Cheparinov and Alexandr Predke on top boards did not concede the opponents even a single team point and after winning all seven matches scored a well-deserved victory.
Despite two defeats along the way, Gros Xake Taldea came second with 10 points. The Ukraine-powered CAC Beniajan Duoschess, with GMs Vassily Ivanchuk and Ruslan Ponomariov in its line-up, rounds out top-3 with 9 points.
Final standings:
1. Magic Extremadura – 14
2. Gros Xake Taldea – 10
3. CAC Beniajan Duoschess – 9
4. C. A. Solvay A – 7
5. Escola Escacs Barcelona – 6
6. Jaime Casas Monzon – 4
7-8. CA GranDama Santa Lucia – 3
7-8. CA Collado Villalba – 3