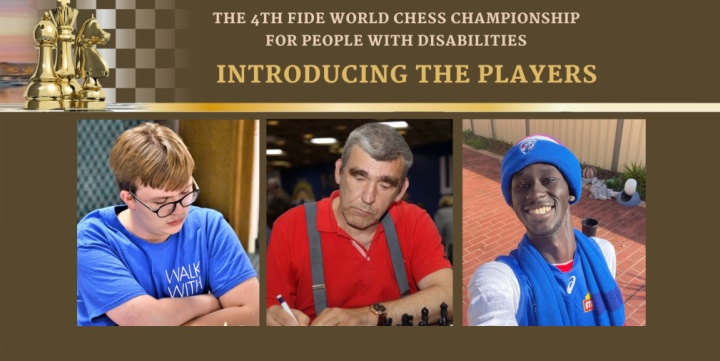 The 4th FIDE World Chess Championship for People with Disabilities – an event organized by Dresdner Schachfestival E.V. under the auspices of FIDE - will be held online from 4-14 November 2021. The 9-round Swiss tournament with 45 minutes + 30 seconds increment per move, starting from move 1, is an individual competition with an additional team ranking. Registration of the participants is still on until November 1, 2021. At the moment, players from 12 countries - Russia, USA, Georgia, Australia, Ukraine, India, Colombia, Turkey, Saudi Arabia, Poland, Iran and Uzbekistan - have already registered. Although every person has a unique story of willpower, perseverance and tenacity, they have one thing in common: their passion for chess.
Griffin McConnell (USA)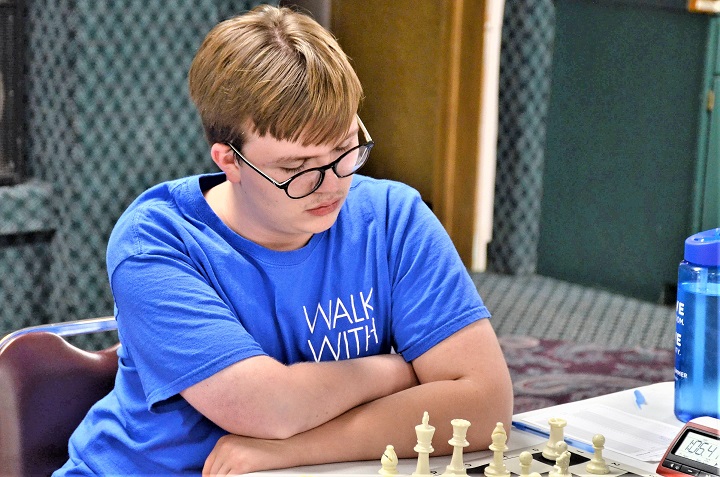 Griffin McConnell, 17, learned chess from his dad when he was just four years old and have constantly been playing ever since. He was diagnosed with epilepsy and had several brain surgeries to cut the seizure activity. The surgeries failed to stop his seizures, but they did not fail to end Griffin's love for playing chess. "Chess was always a passion of mine." - he confesses.

Despite his young age, the achievements of Griffin McConnell are impressive. He placed third in the first and second FIDE World Youth Chess Championships for the Disabled in 2017 and 2018. He was invited, as the sole player representing the United States, to compete in the first FIDE Confederation Cup for People with Disabilities in Ankara, Turkey, in 2019. Griffin helped Team Americas win a bronze medal and was the only player in the tournament to win all four of his games. He was selected, by the tournament directors and judges, as the best player in the tournament; at the age of 15, he was also the youngest. In December 2020, Griffin played Board 2 for Team USA in the first FIDE Online Chess Olympiad for People with Disabilities and helped the team finish in the top-10. He played against higher rated players in all seven rounds and won four of his games despite having several seizures while playing.
"A great icon for me is Thomas Luther. He is a grandmaster, but he has a disability. He is trying to create all of those tournaments that I've been into. I want to be like him," Griffin says.
Andrei Obodchuk (Russia)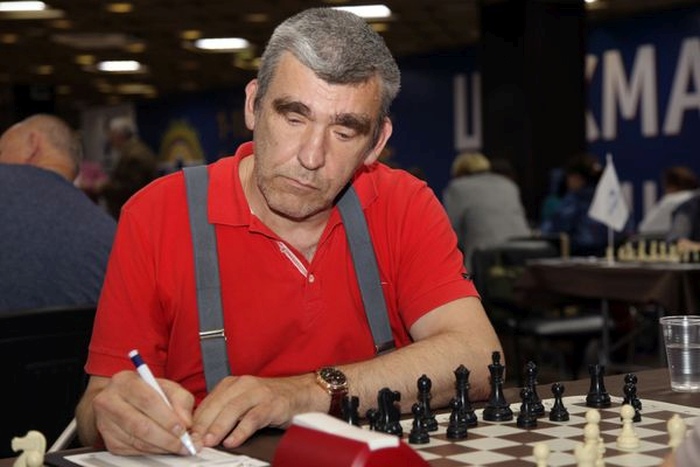 11-time Russian champion, 8-time world champion, participant of 6 World Chess Olympiads, IM Andrei Obodchuk, 66, is one of the most experienced and titled participants of the 4th FIDE World Chess Championship for People with Disabilities.
In 1994, Obodchuk became an international master, the first in the world among the disabled. His highest rating achieved is 2447. Obodchuk is also a well-known theoretician, an experienced trainer and author of the book "The Four Knights Game", as well as several theoretical studies for "New in Chess". Once, at a super tournament in Poikovsky, he defeated GM Alexander Onischuk with Black in the difficult line of Botvinnik's variation - the game was included in the book "Revolution in the 70s" by Garry Kasparov.
In October 2018, team Russia won gold medals at the 1st World Team Chess Championship for Disabled, with Andrei Obodchuk playing on Board 1.
"Playing online is not the same as playing over the board. This is a completely different game," Obodchuk says. Still, his performance in online events is as impressive as in OTB tournaments. In June 2020, Andrei Obodchuk finished second in the first World Online Championship of IPCA (the International physically disabled chess association affiliated to FIDE). He also played Board 2 for Russia in the first FIDE online Chess Olympiad for People with Disabilities, helping his team to win silver medals.
Benjamin Akok (Australia)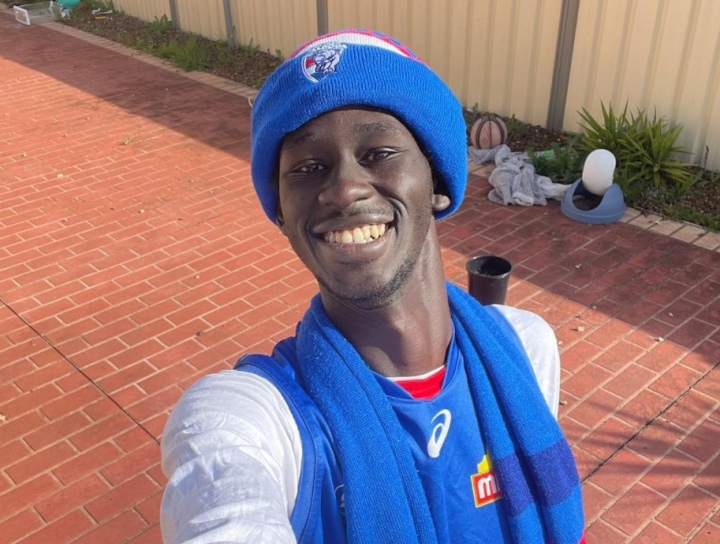 Benjamin Akok, 23, was born in Sudan. He doesn't remember much about his home country, which in 1998 – the year Benjamin was born – was crippled by poverty, drought and one of the longest civil wars on record. When he was one, his family moved to Egypt, and a few years later, they settled in Melbourne, Australia. That aside, Benjamin Akok was born with cerebral palsy.
"I like playing chess and participating in tournaments. I play in tournaments every year, and I improve every single year." Benjamin says.
Those who know Benjamin Akok notice that he is a very methodical thinker; he likes challenges to solve problems. And chess is a game that attracts people with that kind of thinking.
Besides playing chess, Benjamin Akok is a young author who crafts children's stories. Taking inspiration from his surrounding, he focuses on teaching the readers different values that can change society. He firmly believes that hard work and consistency leads to success.
Registration of the participants of the 4th FIDE World Chess Championship for People with Disabilities is open until November 1, 2021, via online form.
Further Information:
Website: www.schachfestival.de